This post was written by Lynette Villagomez, 2012 Project Specialist.
It looks and feels like fall! Visit any of the canyons in the Eastern Sierra and Mono Basin to experience the ever-changing fall colors. Each canyon holds its own beautiful surprise and array of colors from yellows and oranges to fiery reds. Higher elevations areas are displaying more color, while lower-elevation areas have just begun to change within the last week or two. Here is an update for curious fall color explorers and seekers.


Rock Creek Canyon: At or near its peak as of October 1. Colors range from yellows to oranges, some reds.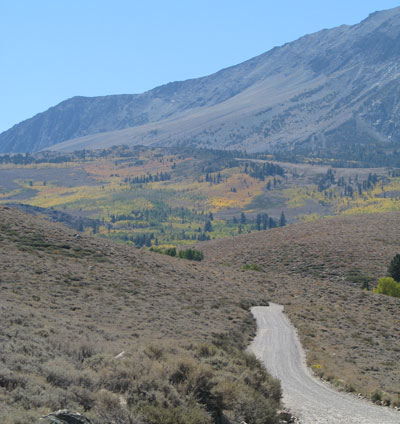 June Lake Loop: Some display of yellows to reds at the southern entrance of Highway 158 of the June Lake Loop. A lot of yellow and green along the entire stretch of the June Lake Loop, still some time before the area peaks. Currently the most color can be seen between the Aerie Crag RV Campground and Grant Lake.
Parker Bench: No recent information on the area. Please leave a comment below if you've been there within the past week!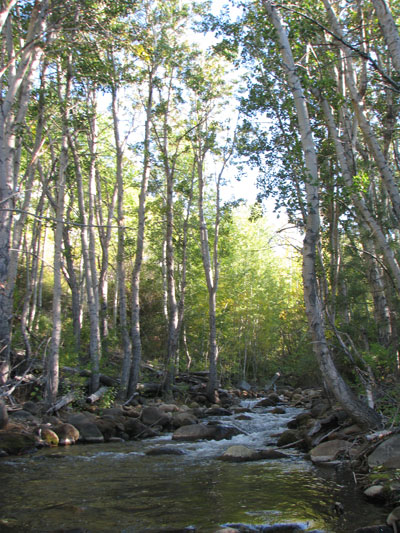 Lee Vining Canyon: Some displays of yellow throughout, still some time before its peak. More detail would be appreciated if you'd like to leave a comment below!
Lee Vining Creek Trail: Many of the aspens and willow are displaying yellows, some splashes of orange and red throughout. Still sometime before the area peaks.
Lundy Canyon: Higher-elevation areas, such as above the waterfall above the beaver ponds, are closer to reaching peak color. The area near Lundy Lake Reservoir and lower elevations are displaying golden yellows to orange and some spots of red.
Virginia Lakes Area: Colors ranging from golden yellow to red. Will be at its peak soon if not already!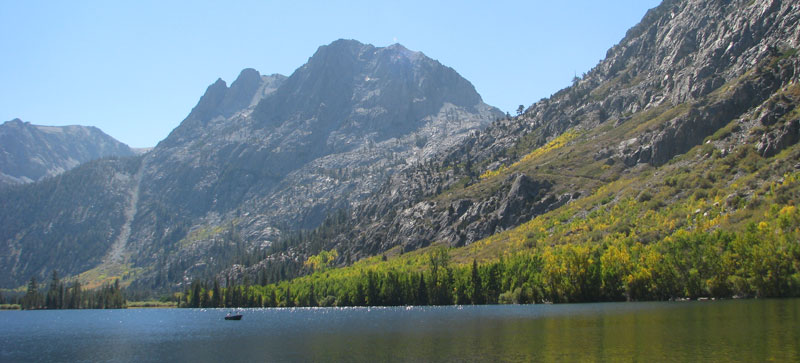 For additional fall color resources the following websites provide useful information, maps, photos and trivia about color changes throughout the Eastern Sierra and Mono County. Mono County Tourism has a Facebook page where you can share your fall images or look at photos, comments, and tips posted by other fall color enthusiasts.
Mono County's fall color web page
Mammoth Lakes City Concierge fall colors web page