This post was written by Erika Obedzinski, 2009 Office Director.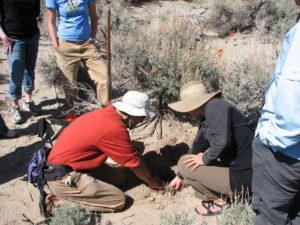 This morning 13 Committee staff and Mono Lake volunteers planted 100 Jeffrey Pine seedlings near Rush Creek. After many days of overcast weather, it was a beautiful sunny morning and good to be outdoors. The recent rainy weather made digging holes for the new trees easy—the toughest job was hauling buckets of water back from the creek to make sure the seedlings all got a good soaking.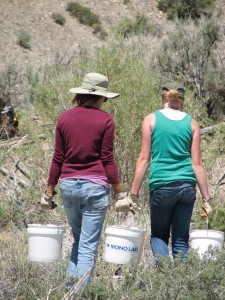 We hope to keep these trees well watered through the summer months this year and next.  If you are interested in volunteering your time to water these trees and others, we'd welcome the extra help! Call or email Birding Intern Nora Livingston (760) 647-6595.