This post was written by Barbara Ball, 2014 Information Center & Bookstore Manager.
When you're passing through Lee Vining this weekend, you might wonder, "What's that light doing on? Why are people going into the Mono Lake Committee? It's after 5:00pm. Aren't they closed?" Not so for the upcoming holiday weekend!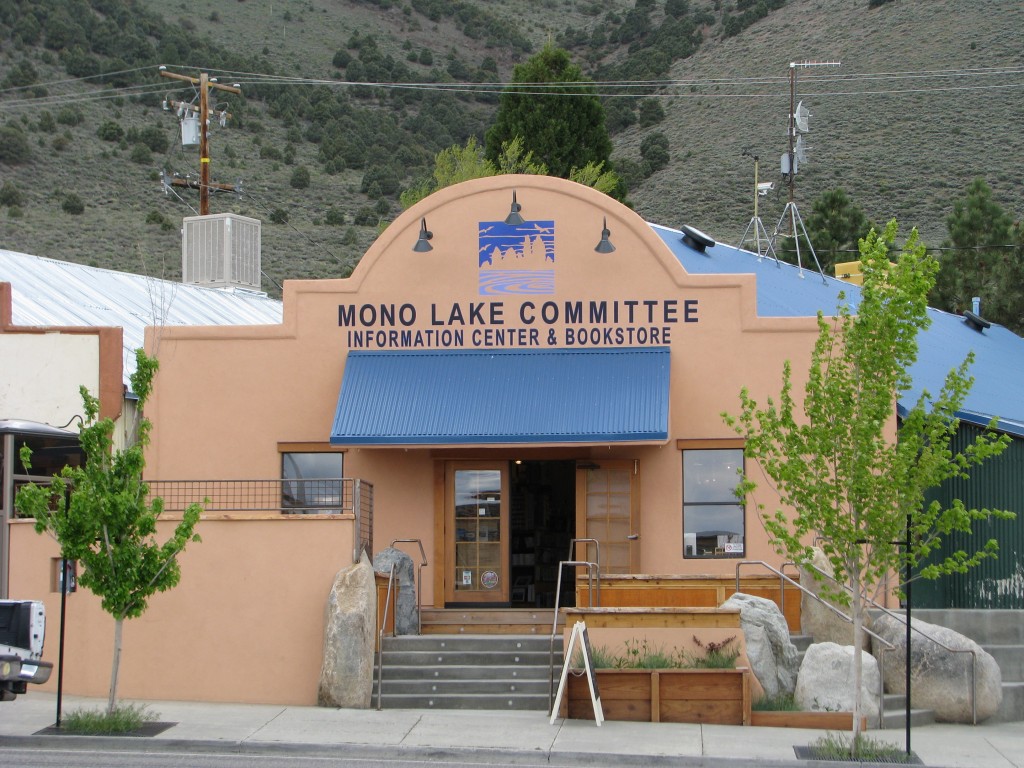 For Memorial Day weekend, the Information Center & Bookstore will be open extended hours: 8:00am–6:00pm from Friday, May 23, through Monday, May 26. Do you need directions or information first thing in the morning? That's what we're here for! Would you like a unique T-shirt for your burgeoning collection? Come on in!
We hope to see you this weekend or, if not, we hope to see you soon. We will resume our usual 9:00am–5:00pm hours from Tuesday, May 27 until the Mono Basin Bird Chautauqua in mid-June. Look for extended hours again as summer approaches. Long live Mono Lake!