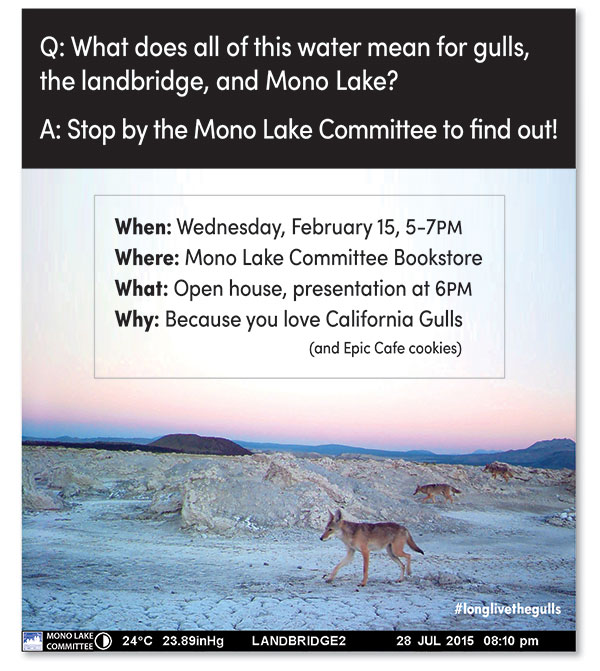 Even with all of this snow and rain, we still need to build a temporary fence to protect the gulls. Have questions? Stop by the open house on Wednesday—we've got answers, ways you can help, and cookies too.
When: Wednesday, February 15, 5-7pm
What: Open house, presentation at 6pm
Why: Because you love California Gulls (and Epic Cafe cookies)
Top photo courtesy of Point Blue Conservation Science.