This post was written by Julia Runcie, 2010 Mono Lake Intern.
Undaunted by menacing storm clouds, a group of ten volunteers from Patagonia's Reno store spent Friday afternoon uprooting invasive plants from sites along the Lee Vining Creek Trail. The task seemed pretty hopeless at first, but we removed a whopping sixty-six pounds of bouncing bet and cleared large sections of the trail. Thank you Patagonia!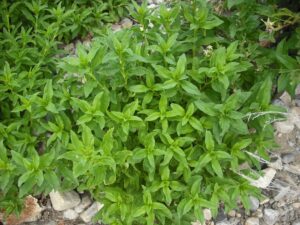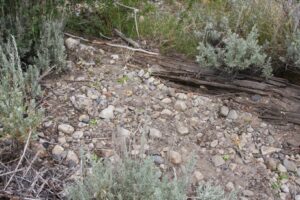 There's still a lot of work to be done, and we'll be holding further "pulling parties" on three Wednesday mornings during the summer: July 28th, August 18th, and September 1st. Pulling Party Number 1 will take place from 9am to 12pm on Wednesday, July 28th at the Mill Creek culvert on Cemetery Road. Meet at the Mono Lake Committee at 9am to carpool to Mill Creek, or join us whenever you can at the culvert. Every little bit counts — stay for twenty minutes, an hour, or the whole morning! Email me with any questions. Watch out weeds!