Argentinian mural artist arrives in Lee Vining
The Mono Basin community is pleased to welcome artist Franco "Vato" Cervato, who has traveled from his home in Cordoba, Argentina, to paint several murals in Lee Vining. His mural in Miramar, on the shore of Laguna Mar Chiquita in northern Argentina, was viewed by a delegation from Mono Lake last fall and inspired us to organize a mural project here. Vato's murals will celebrate the phalarope and its migration that connects the sisterhood of saline lakes of the Americas. He will be painting in Lee Vining for the next three weeks. Click here to learn more and support this exciting effort.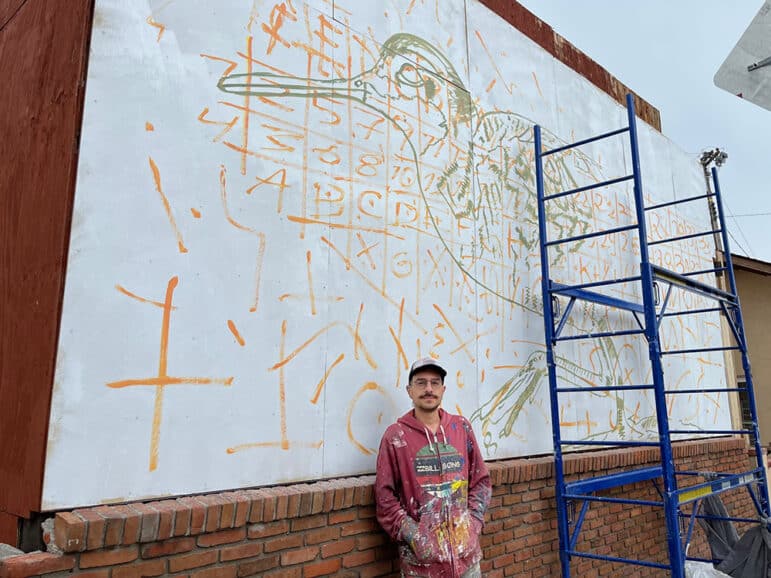 Phalarope Festival on June 18
The murals will be dedicated at the first ever Phalarope Festival from 11:45am–4:00pm at Hess Park on Sunday, June 18, the grand finale of the Mono Basin Bird Chautauqua. A delegation of scientists, conservationists, and rangers from Argentina will join us in the Mono Basin. The free festival will include short talks by international shorebird scientists, music, art, food, booths, a bird calling contest, a phalarope costume contest, and the world premiere of an original bilingual song about the phalarope.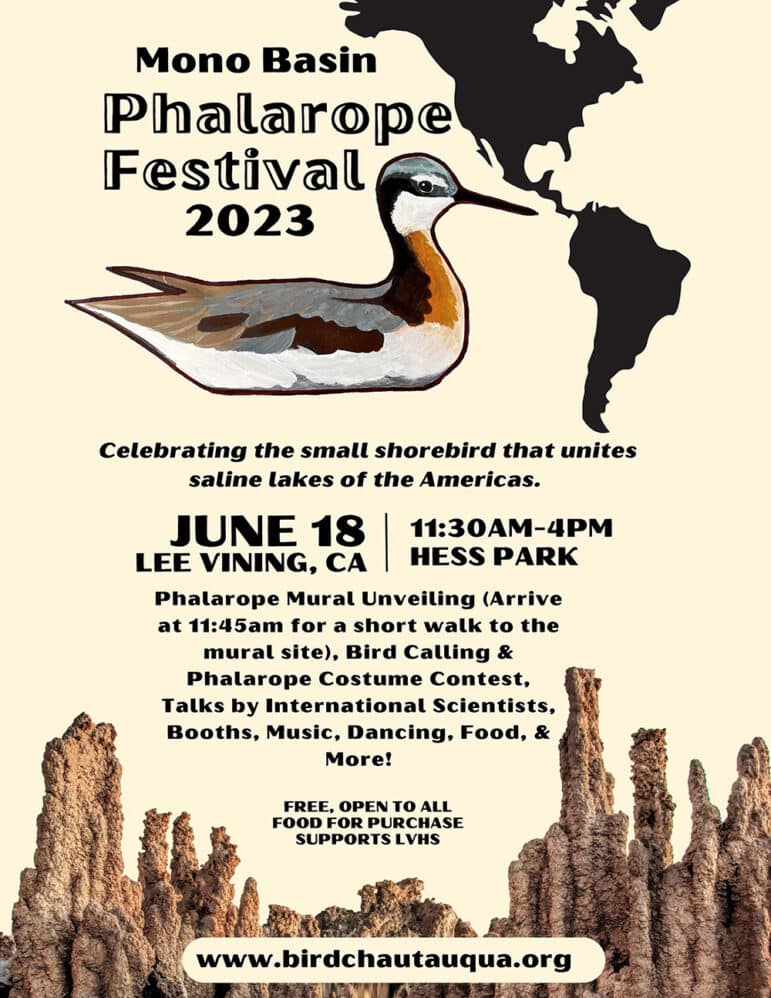 The phalarope is a tiny shorebird that migrates between the saline lakes of the Americas. Mono Lake and Great Salt Lake are two major stopovers for the phalaropes, where the birds molt and fatten up on alkali flies before undertaking the long trip to Argentina for the winter.
Support the mural
If you would like to donate toward the mural we would appreciate your support. See more about the mural project here.
Top photo courtesy of Janet Carle.