Phillip L. Isenberg, an inventive and unconventional Sacramento political leader, and champion of Mono Lake has died. Around Sacramento, and much of the state, he was known for his impressive legacy of public service—as City Council Member, Assemblyman, Sacramento Mayor, and more. For Mono Lake-ers, Phil was a clever ally, a fellow bird lover, a Defender of the Trust, and an integral part of the Mono Lake story as author of the Environmental Water Act of 1989.
If the Environmental Water Act doesn't immediately ring a bell, I urge you to turn to page 131 of Storm Over Mono by John Hart, or navigate your way to Chapter 8 in the online version here. Also known as AB 444, the bill allocated $60 million in state money to help the Los Angeles Department of Water & Power develop water conservation programs to offset the diversion reductions necessary to protect Mono Lake. To access the money, Isenberg required that a joint application be made by DWP and the Committee, forcing solution-oriented collaboration by DWP that finally engaged in 1994. It's the stuff of legends, and a model for how individual people, dedicated to the public good, can make a real difference in politics and for people and the planet. 
Phil was known for his delight in forging implausible, successful coalitions of people and interests to solve difficult governmental problems, as a generous patron of the arts and music, and for his passions for fishing and birding.
Colleague, friend, fellow problem-solving enthusiast, and Mono Lake Committee Board member Martha Davis writes: 
Of the many issues Phil championed, protection of California's extraordinary Mono Lake is one of his most enduring achievements. While Phil would never fully accept credit for his role in saving Mono Lake, it was his legislation, co-sponsored by Assemblymen Bill Baker and Richard Katz, that created the path for the City of Los Angeles's historic 1994 decision to accept the State Water Board's landmark Public Trust Decision and say "yes" to Mono Lake's protection.

He was a force of nature. He was infinitely curious, irrepressibly mischievous, and irresistibly persuasive. Long after he left the California Legislature, Phil's political prowess in solving problems remained legendary.

Phil's voice in public debate was one of irritated common sense, pointedly teasing those who indulged in ridiculous posturing and then patiently detailing a practical approach to addressing the problem at hand. Whenever he looked up from his notes with raised eyebrows and a puckish grin, you knew a zinger was coming.

Phil delighted in building what he called "odd couple" coalitions comprised of unlikely political allies. He once quipped that the most effective coalitions were the ones you would never dare put their members into the same room with one another.

Politics is the art of the possible and Phil was a supreme practitioner of the craft. With his wife, Marilyn, he served his Sacramento community and all of California with passion and integrity. His legacy is a reminder of how much we can all do to make our world a better place.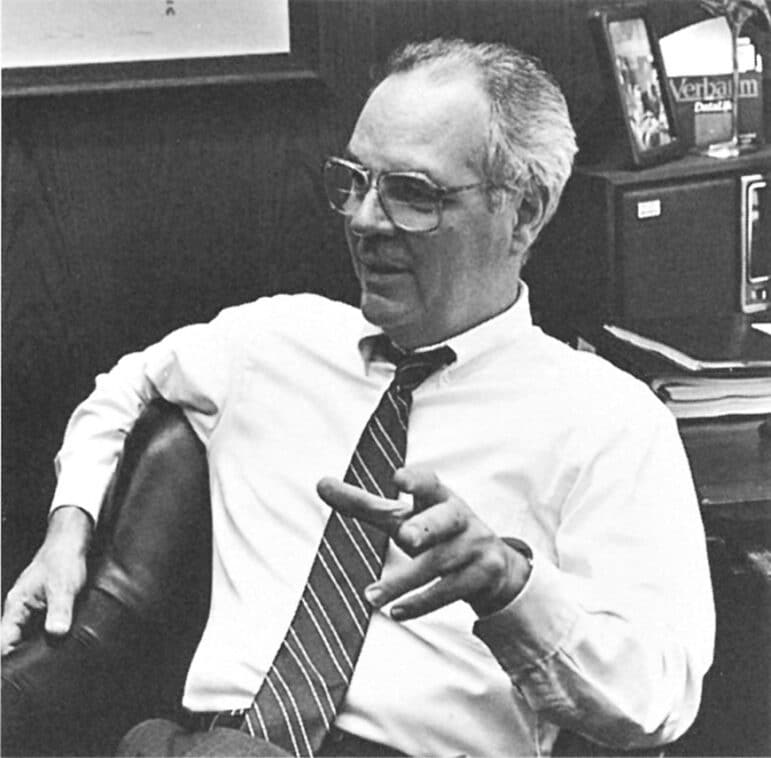 Phillip L. Isenberg 1939–2023. Photo by Gerda S. Mathan, Storm Over Mono.
Top photo by Andrew Youssef.