This year marks the 37th year of California Gull research at Mono Lake, and Point Blue Conservation Science has captained the monitoring effort to track the reproductive success of the gulls, a keystone ecosystem species.
The gull research began in 1983 and has tracked the gulls' reproductive success annually, providing data that ties the birds to the overall productivity of Mono Lake. This science contributed to the body of evidence the State Water Board used to choose a management level for Mono Lake in 1994, and it will continue to inform that agency in evaluating lake level and public trust resources at Mono Lake. While the tools used to study the gulls at Mono Lake have advanced over the decades, the spirit of collaboration between the Mono Lake Committee and Point Blue has remained unchanged.
Both the Mono Lake Committee and Point Blue are committed to continuing this valuable and successful science partnership. You can read more about it in the recent issue of Point Blue Quarterly.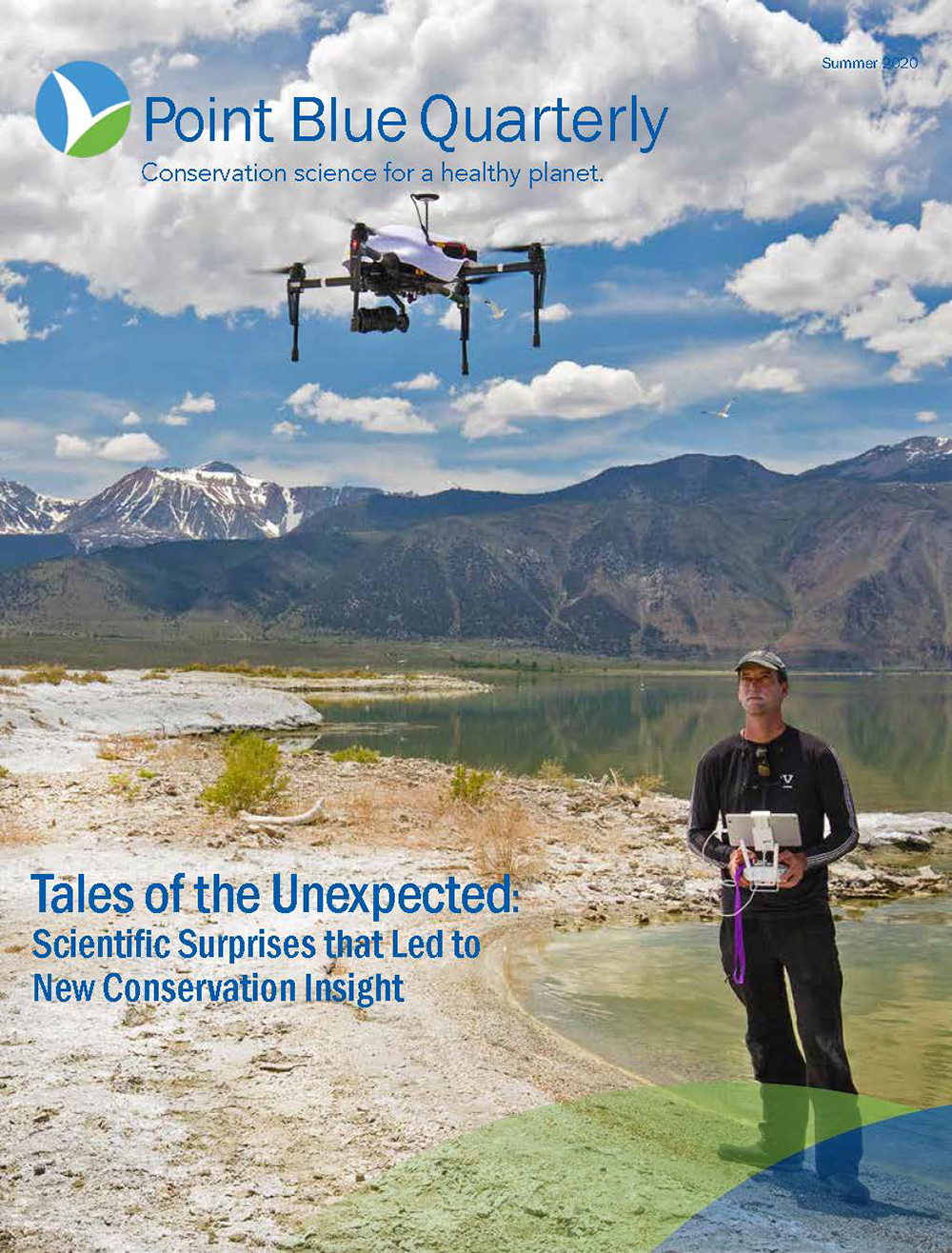 Top photo courtesy of Point Blue Conservation Science.