Editor's note: To celebrate the Mono Lake Committee's 40th anniversary in the Newsletter, Sally Gaines, co-founder and Board Chair, is writing a series of reflections on the past, present, and future of the organization.
Today the Mono Lake Committee is widely respected as a model environmental group. I attribute this to an incredible staff, now numbering 15, as well as 11 seasonal staff, plus a cohesive Board of Directors. The policy issues grow ever more complex, and drag on for years, if not decades. The longevity of our staff means we are forever reeducating new bureaucratic staff we work with.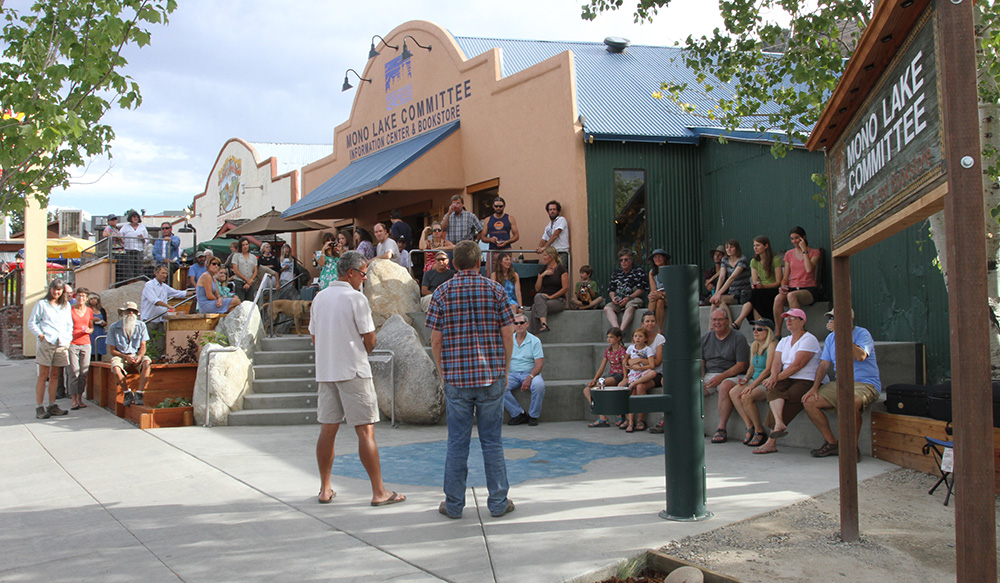 Scientific research continues; some is old: California Gulls, Eared Grebes, lake level, salinity, stream restoration. Newer topics include: Greater Sage Grouse, Willow Flycatchers, Ospreys, woodpeckers in burned forests, bacteria living on arsenic (well, maybe not), scuba-equipped alkali flies, Mars landing rovers practicing in the sand, and much more.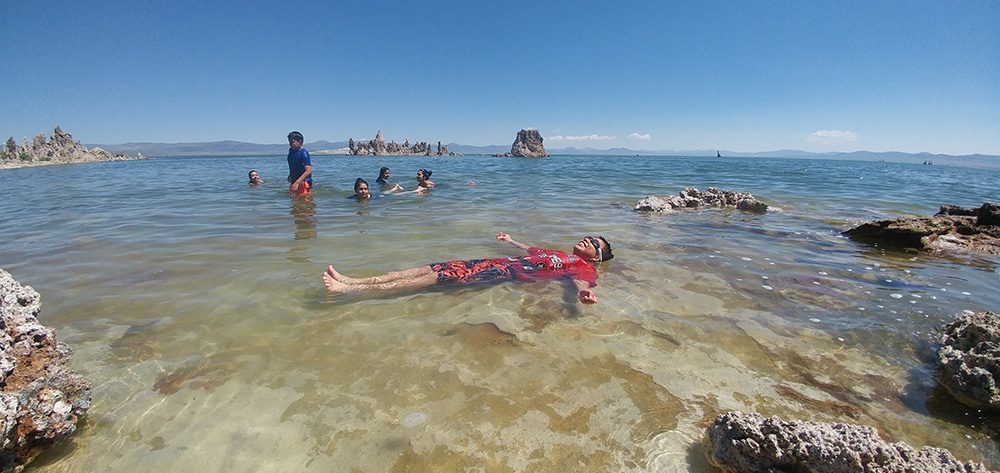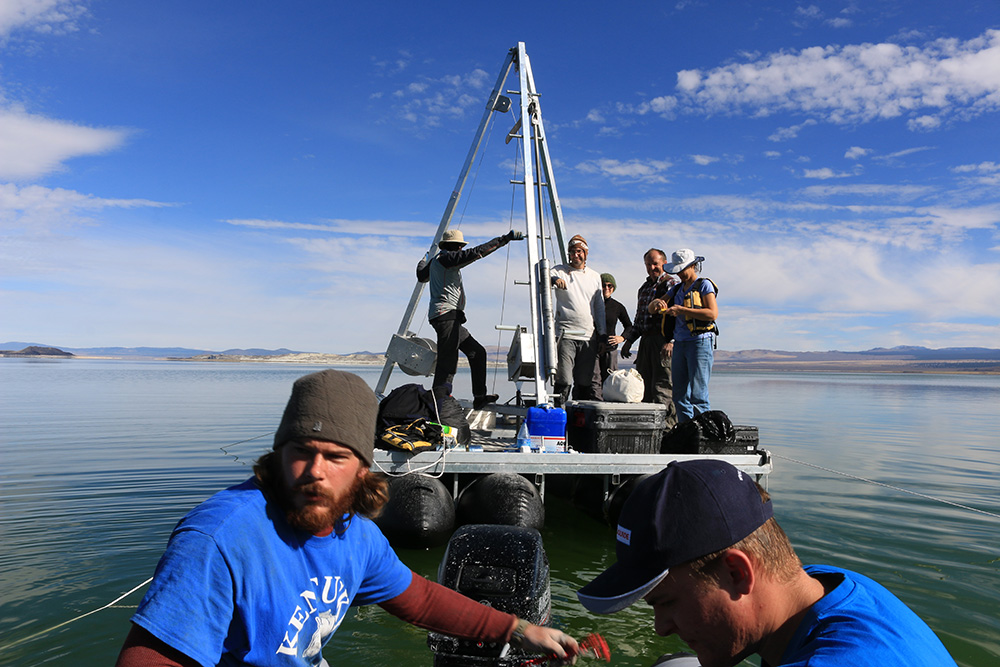 In the early years of the Committee we never imagined the scope of the issues Mono Lake faces today, with the exception of the need for a retrofit to the Grant Lake Reservoir dam to be able to restore Rush Creek. Years of negotiating with the Los Angeles Department of Water & Power (DWP) and years of studies on the streams (wisely mandated by the California State Water Resources Control Board) have put us on the precipice of retrofitting that critical piece of aqueduct infrastructure, and a whole new level of stream restoration it will enable.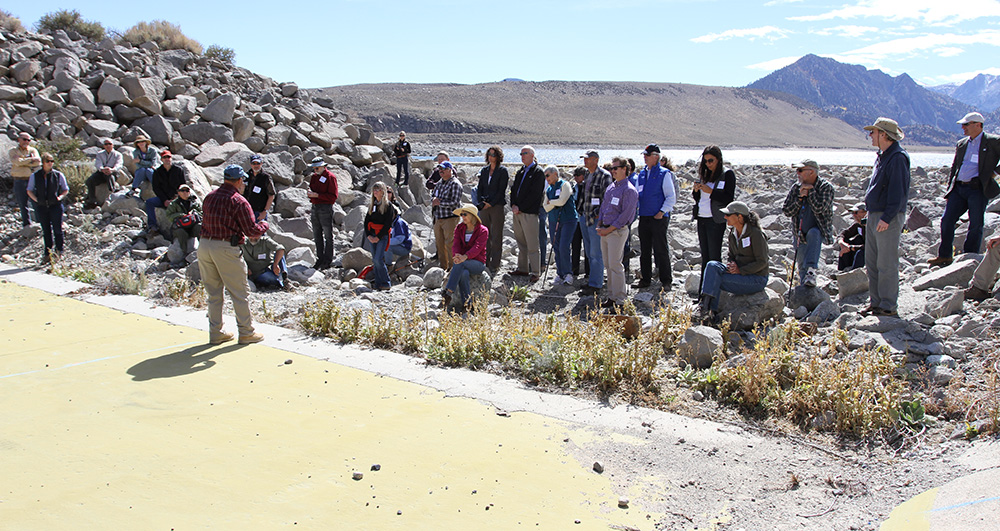 This model of working with, instead of against, DWP toward solutions that balance multiple needs in any given situation, has proven to be the most effective way to work for Mono Lake. From stream restoration to subdivision proposals to highway projects to air quality issues to the effects of drought to State Park closures to recreational drones to threats to the public trust and on—we are here every day working with many agencies and organizations to look out for Mono Lake.
No longer just the young hippies invading town, the Committee is part of the community with staff owning houses, having kids in the schools, serving on the local volunteer fire department and Regional Planning Advisory Committee, coaching kids' sports teams, and offering college scholarships for Mono County high schoolers. Some of our staff are now onto a new phase of their life: retirement.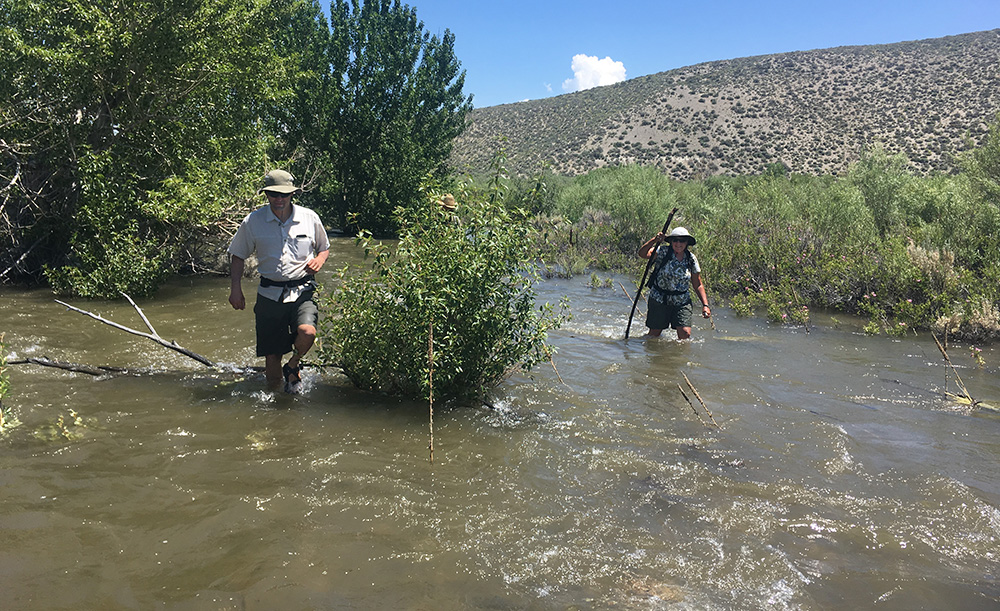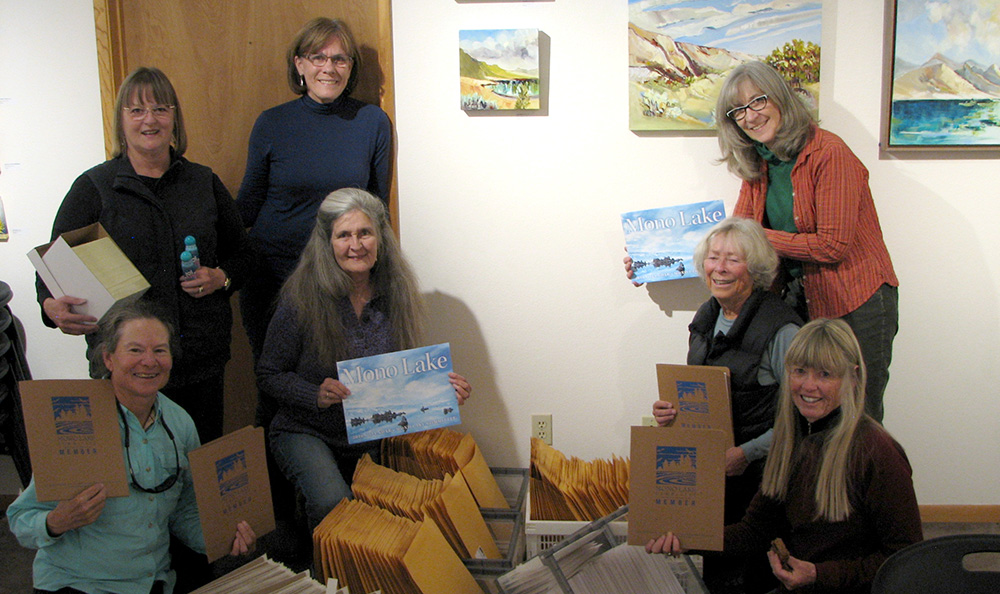 Computers, smartphones, etc. have revolutionized how we do things each day, but not the content or human aspect with our members. As the person who originally set up the membership system on Hollerith cards in a box, I have always felt that keeping people's contact information accurate is an important part of membership relations. Forty years later and 16,000 members strong, technological advances have made it possible to keep that human connection, and we can fix member records quickly in the office. If you call during business hours, you will get a real live person. We are here for you and of course, for Mono Lake.
If you'd like to hear more from Sally, you can sign up to be a monthly donor—a Guardian of the Lake. Each month Sally writes a short letter with current Committee and Mono Basin news to all Guardians. Call Membership Coordinator Ellen King at (760) 647-6595 or sign up here.
This post was also published as an article in the Summer 2018 Mono Lake Newsletter (pages 8 and 9).