This post was written by Ellie Neifeld, 2019 Mono Lake Intern.
Join us on Wednesday July 14 at 4:00pm in the Mono Lake Committee gallery for Refreshments with Refreshing 'Ologists. Sue Burak, snow scientist and avalanche forecaster, will be here to discuss how climate change is producing unusual avalanches. If you can join us for this free talk, please register here!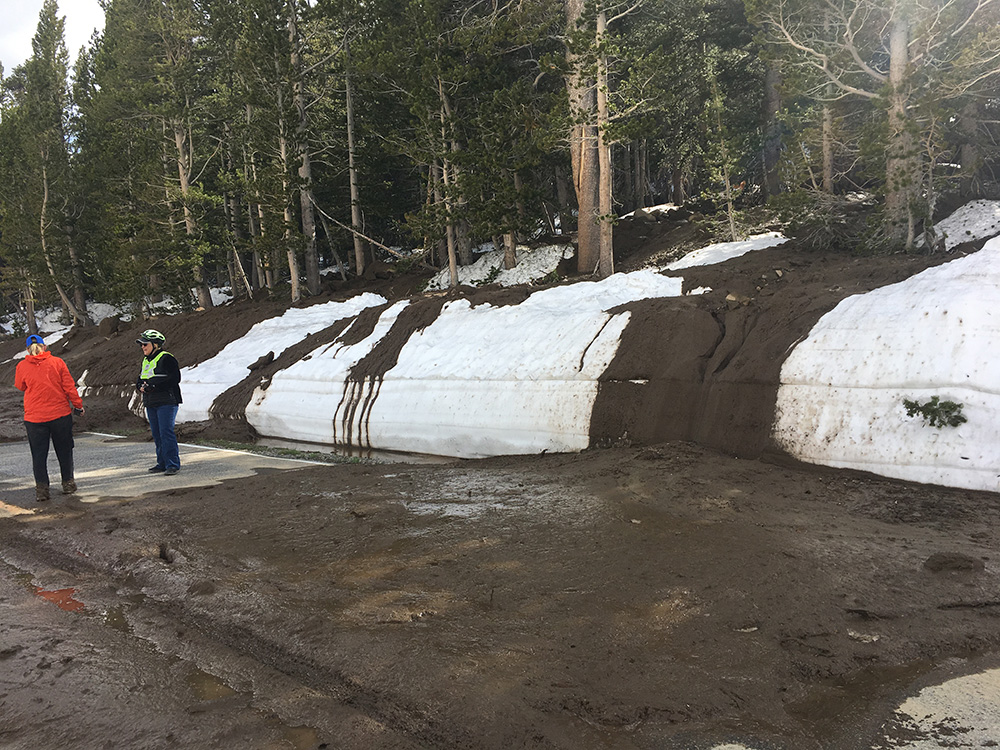 Recent avalanches in the Sierra have been unusual. Avalanche activity in 2019 began in early January and continued through June when a wet slab avalanche released above Tioga Pass Road and deposited mud and rocks onto Dana Meadows. Sue will explain why this avalanche happened through exploring the difference between wet snow and dry snow avalanches, and then discuss how climate change presents new challenges to avalanche forecasters. As an added bonus, she will offer some predictions for the winter of 2020!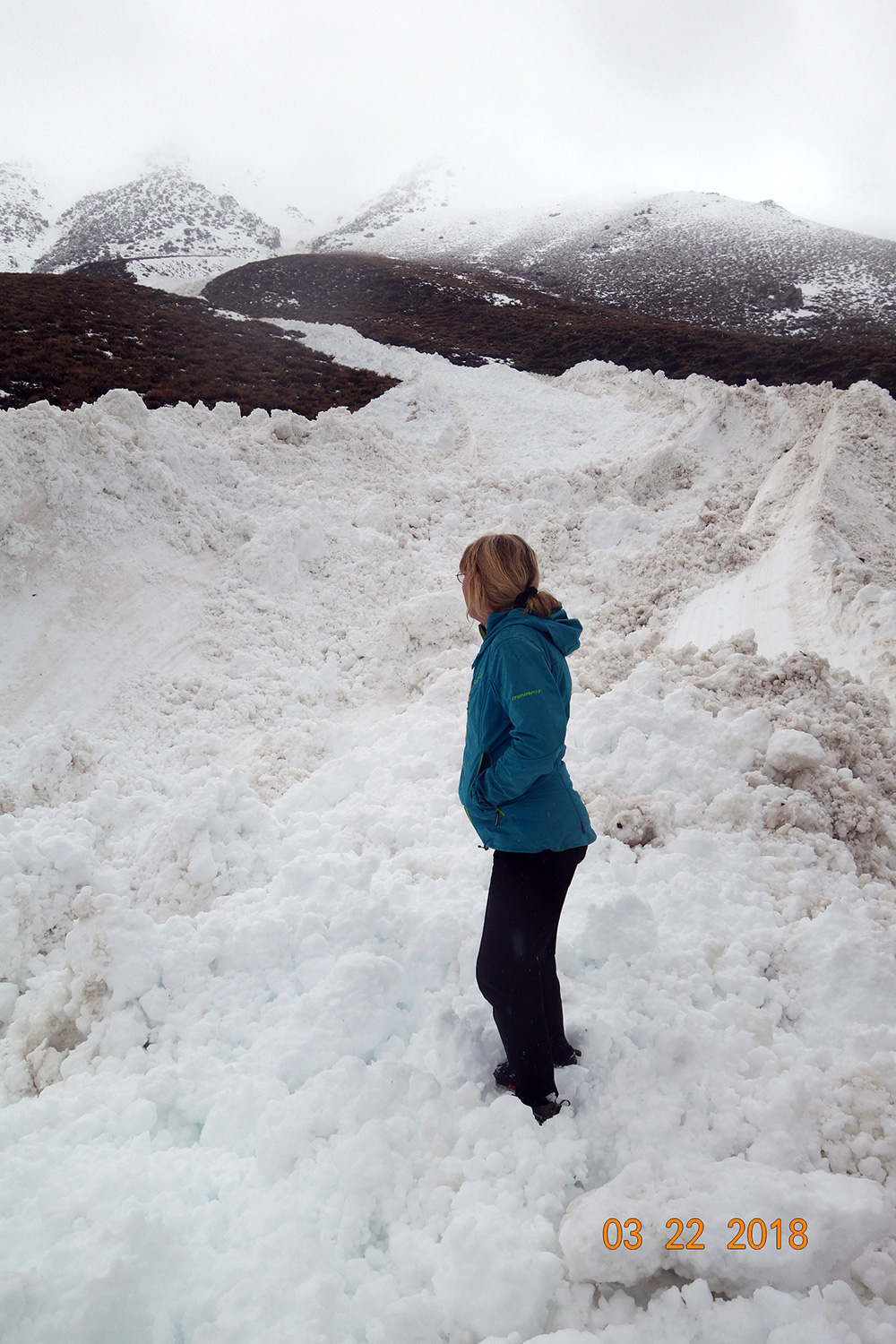 Sue Burak has been working on and studying snow and avalanches for 20 years as a snow scientist and operational avalanche forecaster. She earned an MSc in hydrology from the University of Nevada, Reno and is currently enrolled in an online Meteorology program at Penn State University.