This post was written by Joslyn Rogers, 2018 Mono Lake Intern and 2018–2020 Project Specialist.
Join us on Wednesday, September 26 at 4:00pm in the Mono Lake Committee gallery for this week's Refreshments with Refreshing 'Ologists presentation.
Ross Taylor, State Water Board-appointed Lead Fisheries Scientist, will be here to discuss fisheries monitoring and development of flow recommendations for Mono Basin streams. If you can join us, register here for this free program!
Ross specializes in salmon, steelhead, and trout restoration and has conducted fisheries surveys in Rush and Lee Vining creeks since 1997. He will present an overview of the State Water Board's Orders 98-05 and 98-07 that started the delivery of flows to the creeks based on water-year type. Ross will also discuss how the long-term fisheries data, in conjunction with long-term data collected by the geomorphology and riparian scientists, were used to develop a set of flow recommendations. These flow recommendations helped to improve the recovery of Mono Lake's level, watershed function, and naturally-produced trout populations, as well as improved the reliability of water exports for the Los Angeles Department of Water & Power.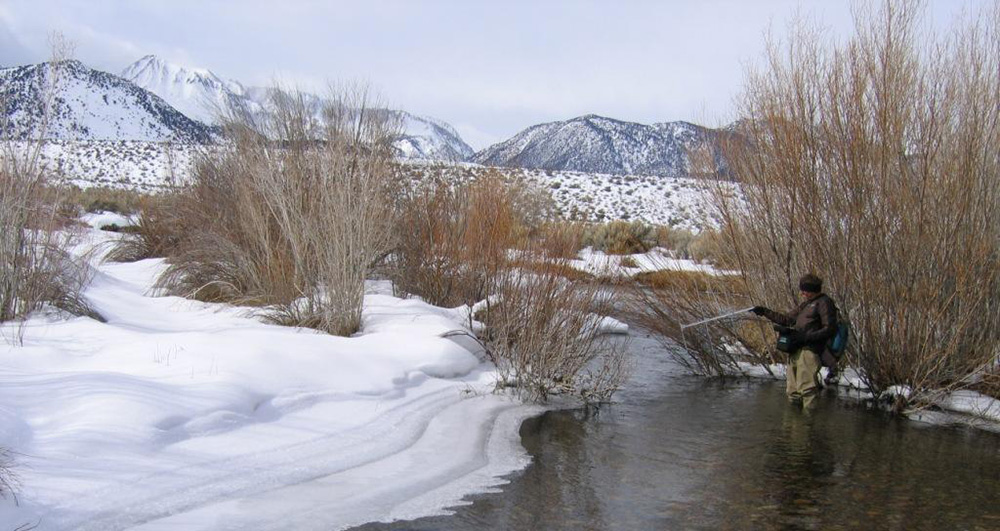 Register for free here if you can make it, and we hope to see you there!