This post was written by Anna Boyes, 2018 Mono Lake Intern.
Mono Lake has many things that make it unique (like Artemia monica, a species of brine shrimp that doesn't exist anywhere else in the world), but there are many other saline lakes around the world that are unique in their own way. These lakes provide important bird habitat and support similar ecosystems—some of them even have tufa towers!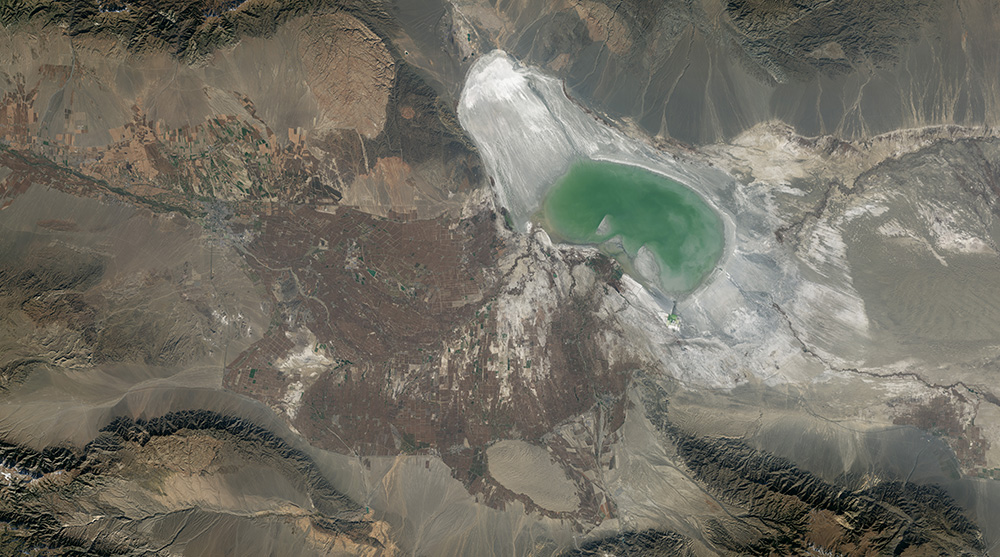 What sets Mono Lake apart, however, is an unrivaled level of protection and science-based advocacy. Many of Mono Lake's sister lakes are imperiled due to agriculture, mineral extraction, climate change, and other challenges. To compound the problem, most of these lakes lack a concrete management plan, leaving them particularly vulnerable to anthropogenic threats. No matter the issues these lakes are facing, almost all of them are disappearing.
One of these endangered lakes is the Great Salt Lake in Utah. By 2017, the lake had lost half of its original volume, and there is no state or federal effort to restore it. The Dead Sea in the Middle East is shrinking due to diversions, dams, and other human-caused problems. Illegal groundwater extraction and salt production at the Sambhar Salt Lake in India have dried up important wetlands that serve as flamingo habitat. Lop Nor Lake in China is now a dry lakebed, and some scientists say it is impossible to restore.
However, not all of Mono Lake's sister lakes are going down without a fight. The World Bank's collaboration with the Bortala Prefecture Government has provided China's Lake Aibi (see photo, above) with increased protection through large-scale education efforts, new patrols that prevent people from harming the wetlands, and the use of drip rather than flood irrigation in all fields. The government is now following a five-year protection plan as well as continuing education efforts and water-saving practices.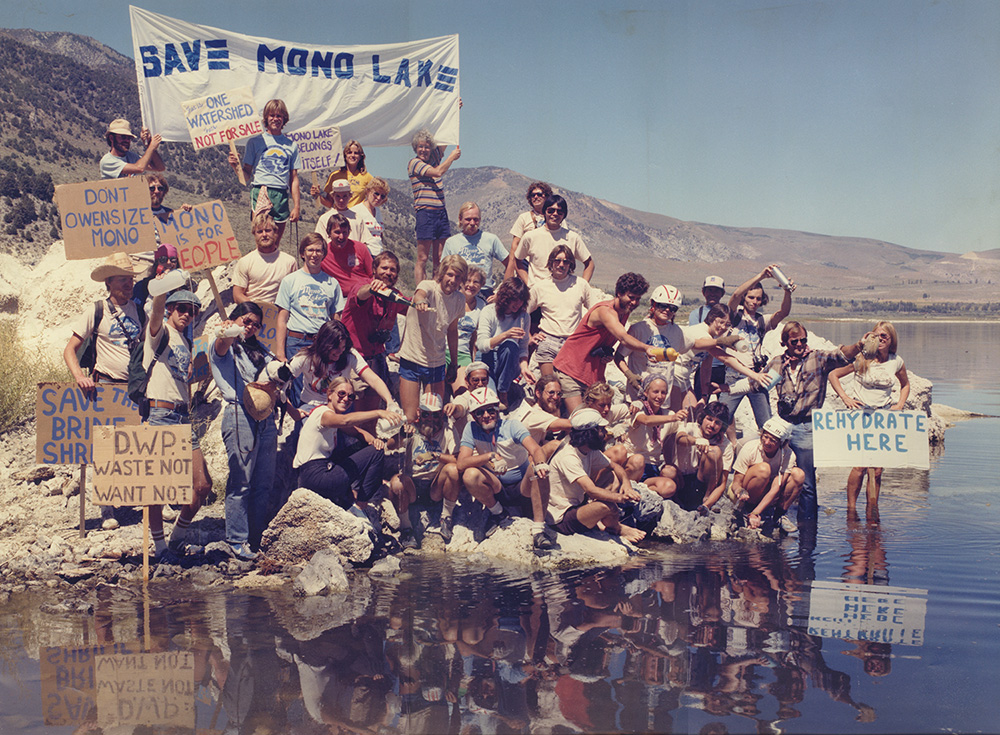 Although these are just a few examples of the world's saline lakes that are suffering, they serve as a clear reminder of the value of the work that has been done here at Mono Lake. The amount of scientific research about the lake is itself impressive, not to mention the level of protection the lake has received. It is important to remember that there was a time when Mono Lake seemed to be every bit as endangered as its sister lakes are now, but through the hard work and dedication of many people and the crucial support of our members, we have been able to achieve something truly great for Mono Lake. Even though the future may seem bleak for many terminal lakes, the Mono Lake story reminds us that there is still hope.