This post was written by Jenny Rieke, 2017 Birding Intern.
I recently had the opportunity to go out to the landbridge to help with maintenance of the gull fence. I woke up at 5:00am in order to get out there in time, and by 6:30am we were ready to head out, chest waders and all.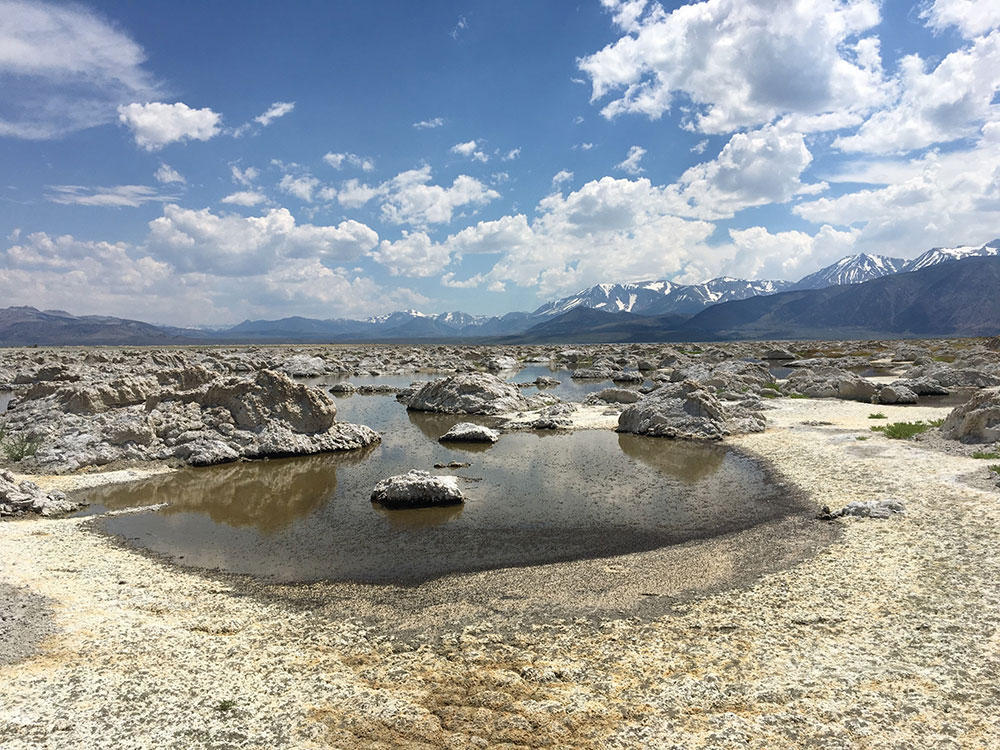 This was my first time to the north shore of Mono Lake and it was quite a contrast to the scenic southern shore I am used to. With Black Point behind us, we trudged over salt flats towards Negit Island. Passing skeletons of last year's giant blazing stars and coyote scat, we approached the electric fence when suddenly I heard it—the clamor of the gull colony! I put my binoculars up to see the islets overflowing with California Gulls. This was a place I had only imagined in my mind, and now it was coming to life.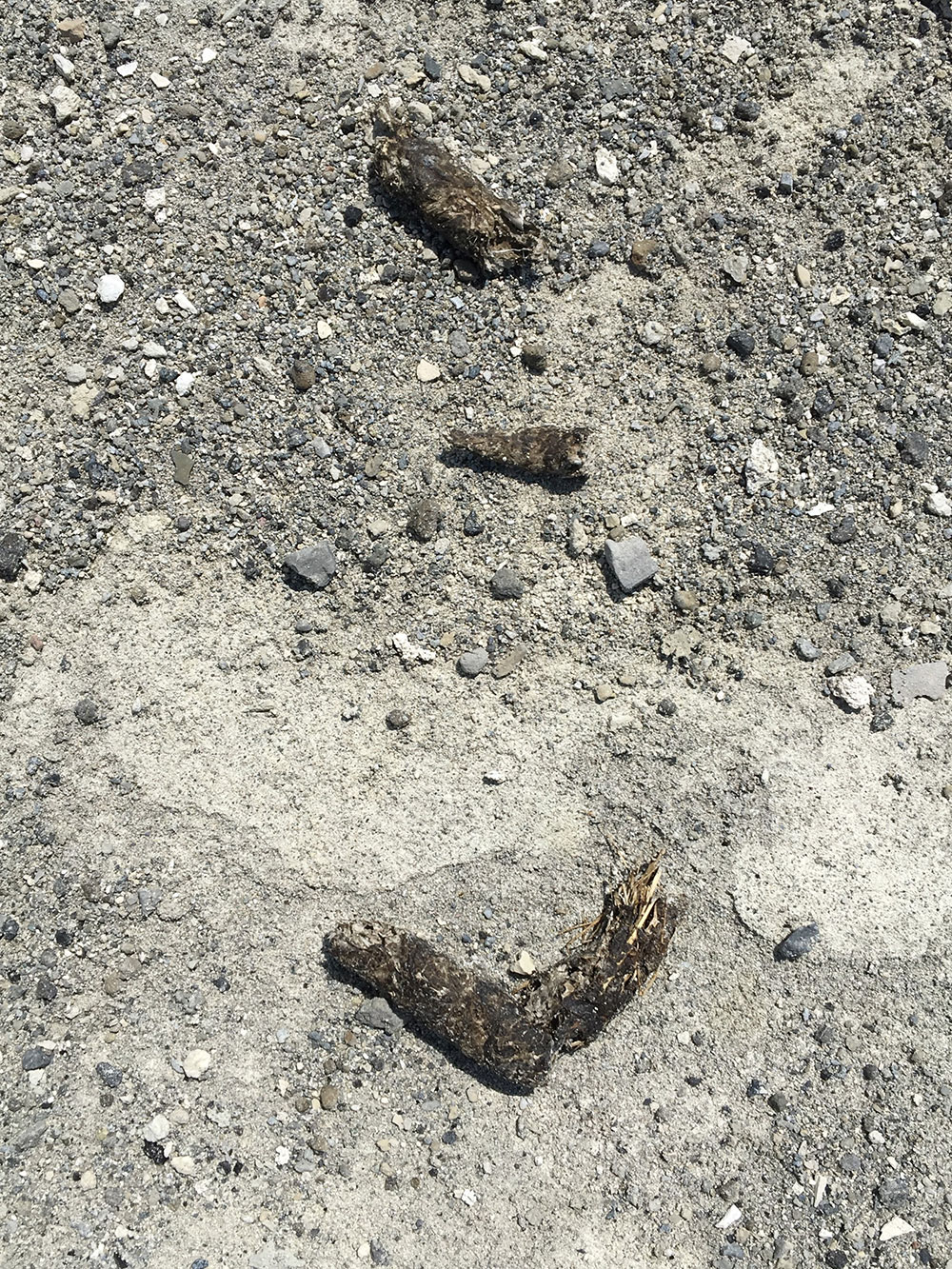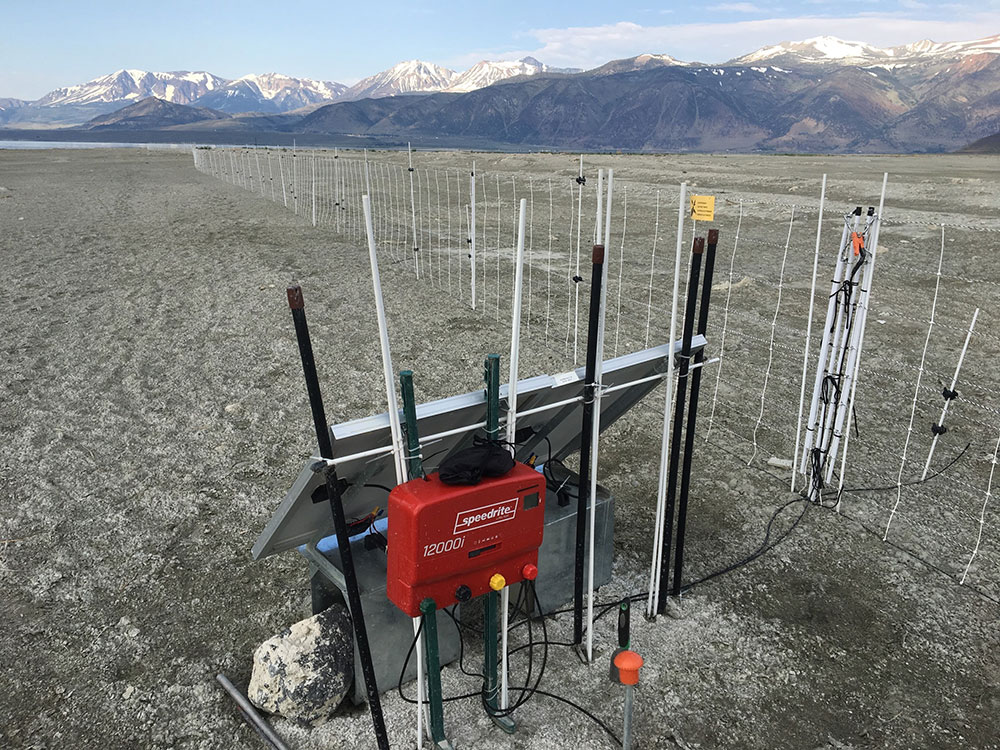 The fence was much longer than I expected—it spans a mile across the entirety of the landbridge. Beginning at the southern end of the fence, we assessed the conditions and changes. The shoreline had advanced several feet since just last week, thanks to the high volume of runoff entering the lake this year. We removed sections from the ends of the fence where it extends into the lake. There was also an inlet that had filled in and was threatening to flood an electrified section of the fence. We removed the section of fence that the inlet was intruding upon, and replaced it with a "sacrifice" section. This new section of fence is not electrically charged, but looks just like the rest of the fence, so unless a coyote touches that section, which is unlikely because it's in the water, they'll never know.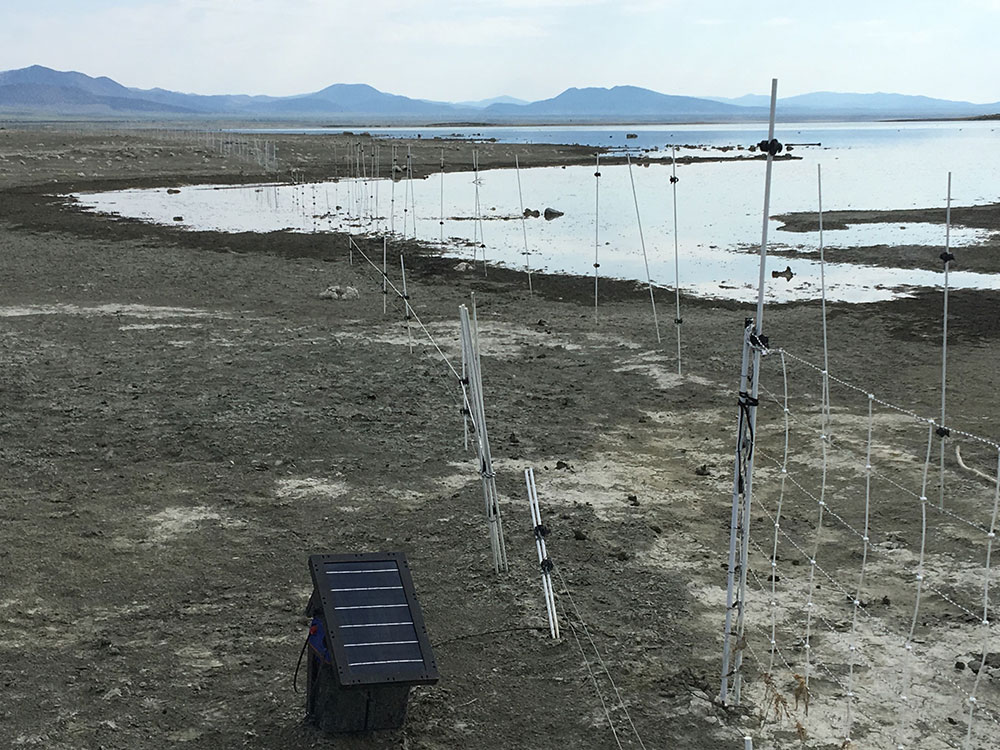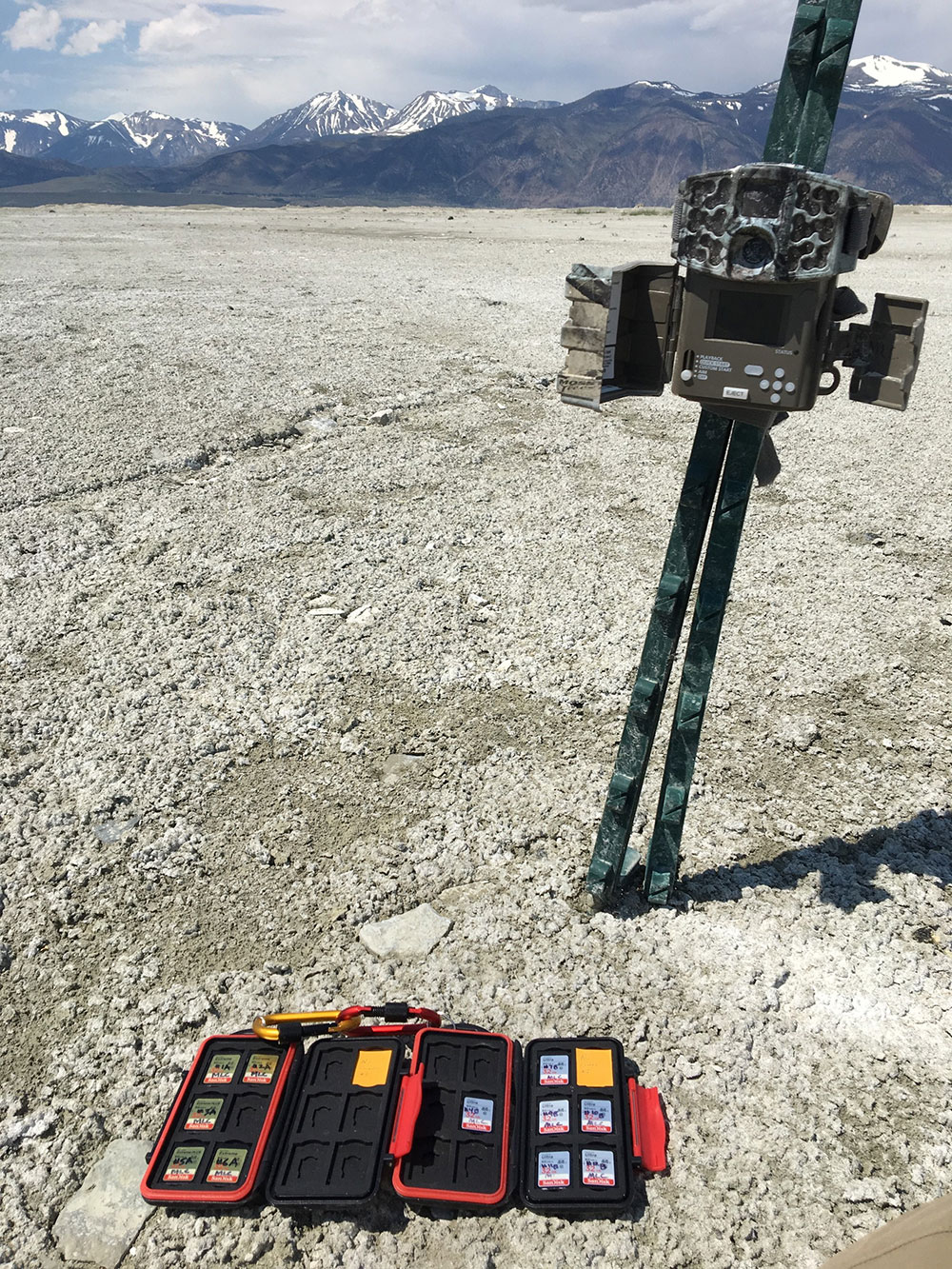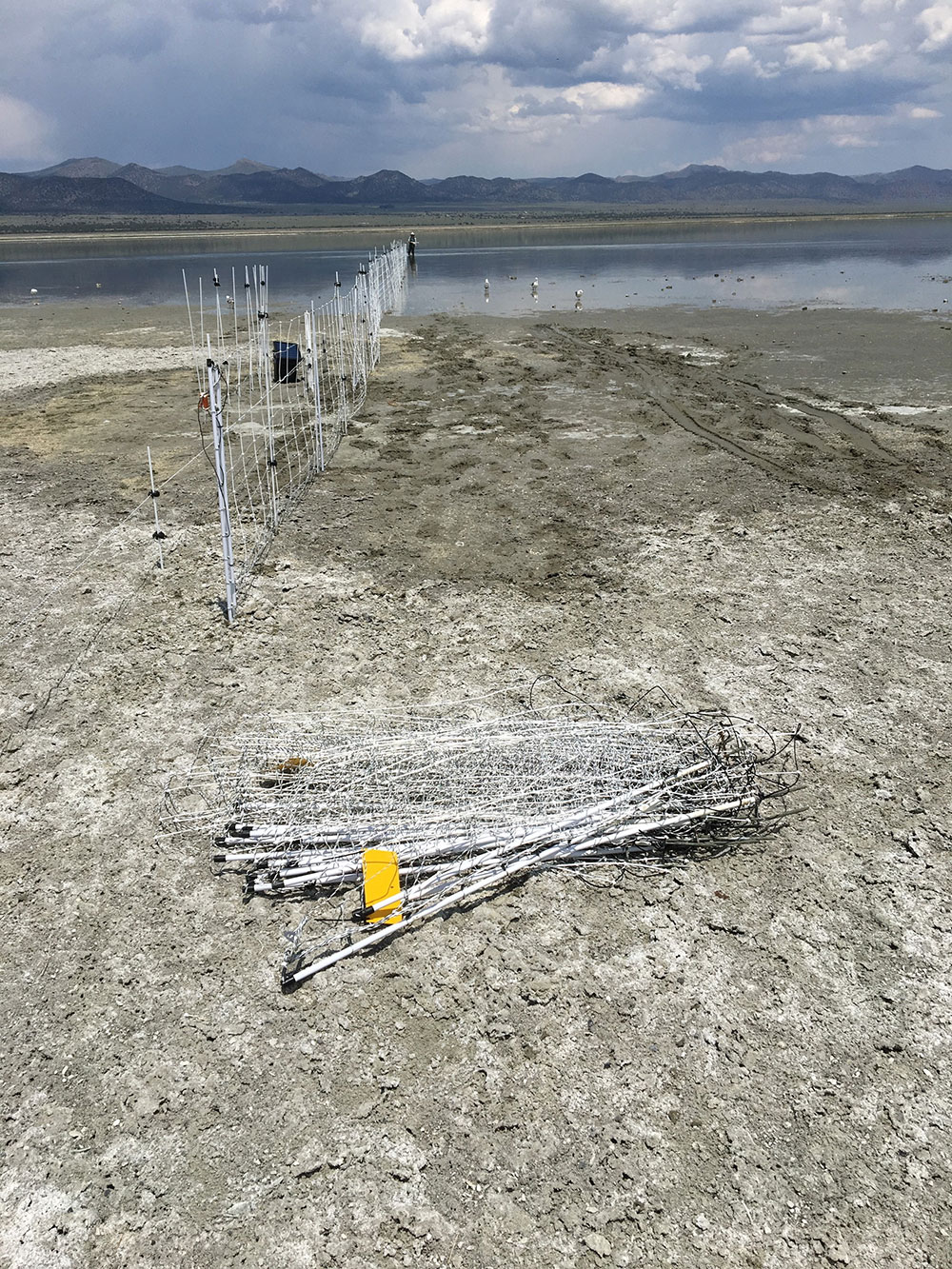 By the end of the day, after completing similar maintenance on the northern edge of the fence, I felt like an expert in electric fence installation.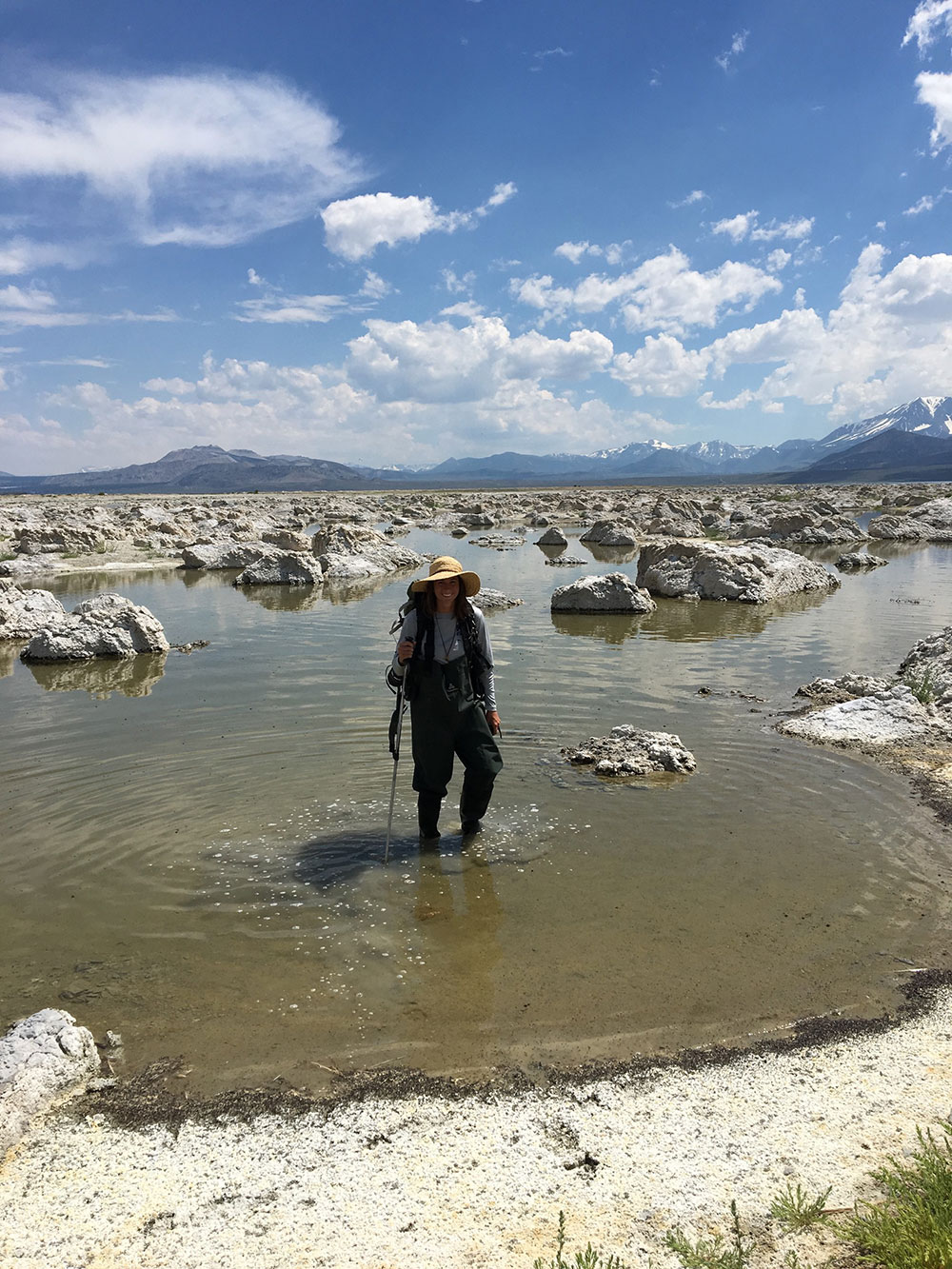 A big thanks to the gull fence crew for letting me help out, and to all of the supporters of the Mono Lake Committee who made this project possible. It is truly inspiring that an organization, and ultimately, a group of people, cares enough to protect a species other than our own.
Top photo courtesy of Point Blue Conservation Science.