Small mammals like squirrels, chipmunks, kangaroo rats, and mice scurry around us humans all the time here in the Mono Basin, but how often do you actually get to really see them? If you're interested in seeing the Mono Basin's mammals up close (you might even get to hold one!), you're in luck—there is still space available in the Mono Basin Mammals field seminar next week.
Mono Basin Mammals • July 21–23 • $165 per person/$150 for members • sign up here • view full itinerary here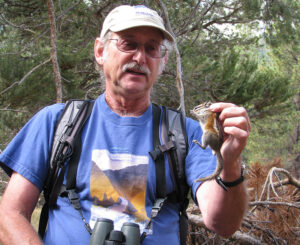 Instructor John Harris has studied the Mono Basin's mammals for decades, and has led many popular field seminars for the Mono Lake Committee and at the Mono Basin Bird Chautauqua. John catches the mammals in live traps, thereby allowing seminar participants to see these fascinating creatures up close.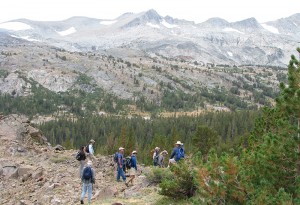 If you have never seen the tuft on a kangaroo rat's tail, been able to compare the stripes of different chipmunk species, or watched families of pikas busily gathering grass for the winter, this seminar will show you all that and more. More mammals occur in the Mono Basin than in many states, from its desert sand dunes to Sierra forests and alpine meadows. This class will include live-trapping, field observation, learning about tracks, and identifying skulls, with a focus on identification and adaptations to Mono's varied environments. Sign up now for a fascinating weekend in the Mono Basin, in the company of its smallest mammals.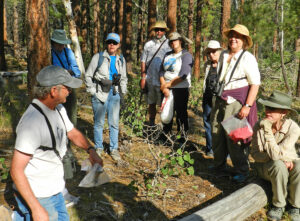 Mono Basin Mammals • July 21–23 • $165 per person/$150 for members • sign up here • view full itinerary here