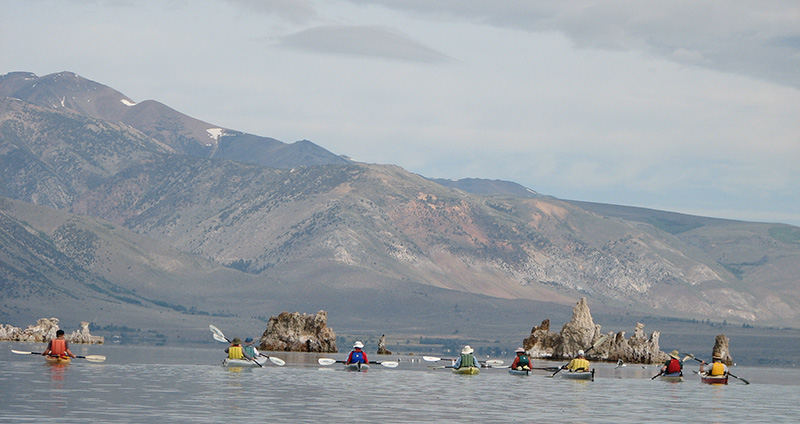 The South Shore Kayak field seminar is a perennial favorite, and no wonder—there's nothing quite like paddling smoothly along, buoyed by Mono's salty water and surrounded by mountains and sky. Everyone should experience Mono Lake from the water, and with a few spaces left in this seminar, now is your chance.
South Shore Kayak • June 14 • $105 per person/$95 for members • sign up here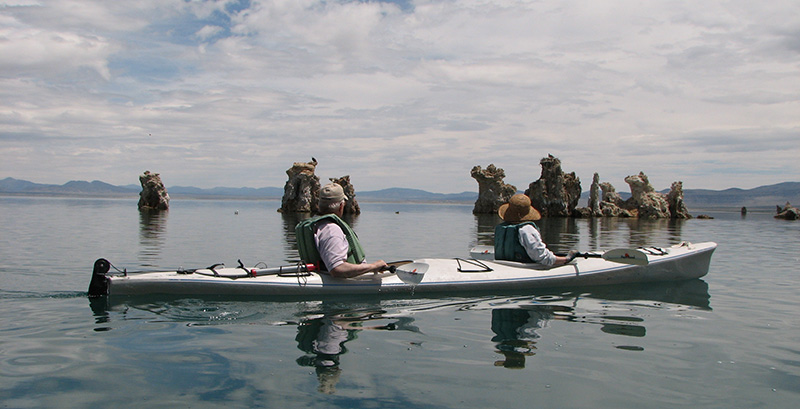 Paddling in a kayak puts you nearly at the water's level, a perfect place to watch brine shrimp dancing just beneath you. Navigate over submerged tufa towers and lake-bottom springs bubbling up to the surface and watch flocks of birds moving as one through the air. From a kayak it's easy to see Mono Lake's terminal nature—trapped at the bottom of a 360-degree ring of volcanic and Sierra Nevada mountains. The feeling of a paddle slicing quietly through Mono Lake's salty water, the sound of small waves slapping against the hull, and sage-scented breezes make for a perfect day on the lake.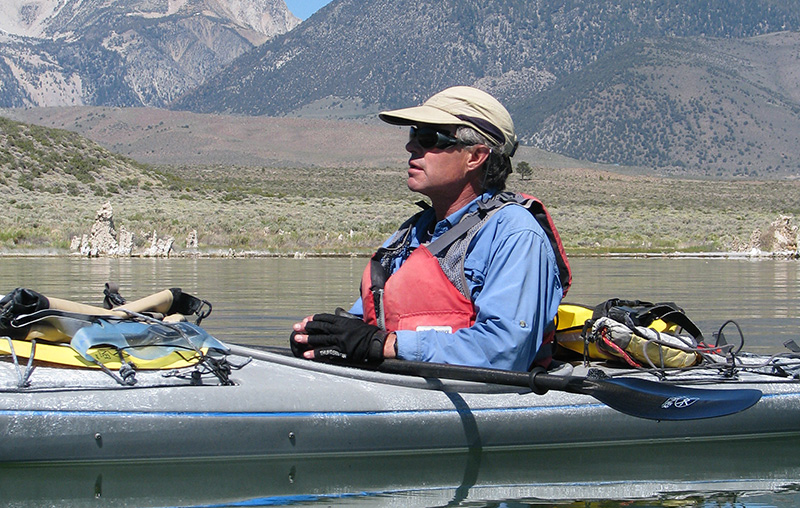 Your guides Stuart & Sue Wilkinson of Caldera Kayaks will give you an overview of Mono Lake's fascinating political history. Bring a packed lunch to eat at a secluded beach while you rest your paddling arms for the trip back to shore. Make sure you have binoculars and a camera on board (in waterproof cases) to get an even better view of Mono's bird life. No kayaking experience is necessary, and Stuart & Sue bring all the equipment.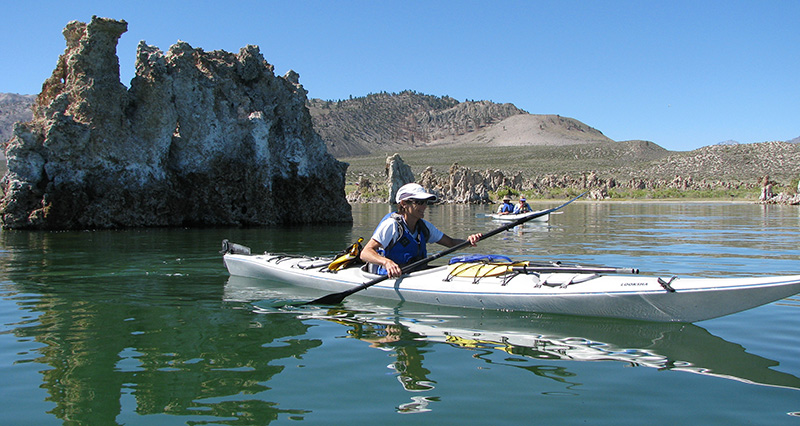 South Shore Kayak • June 14 • $105 per person/$95 for members • sign up here