A memorial for Genny Smith is taking place on Sunday, September 2, 2018 from 12:30pm to dusk at the Hayden Cabin Museum in Mammoth Lakes.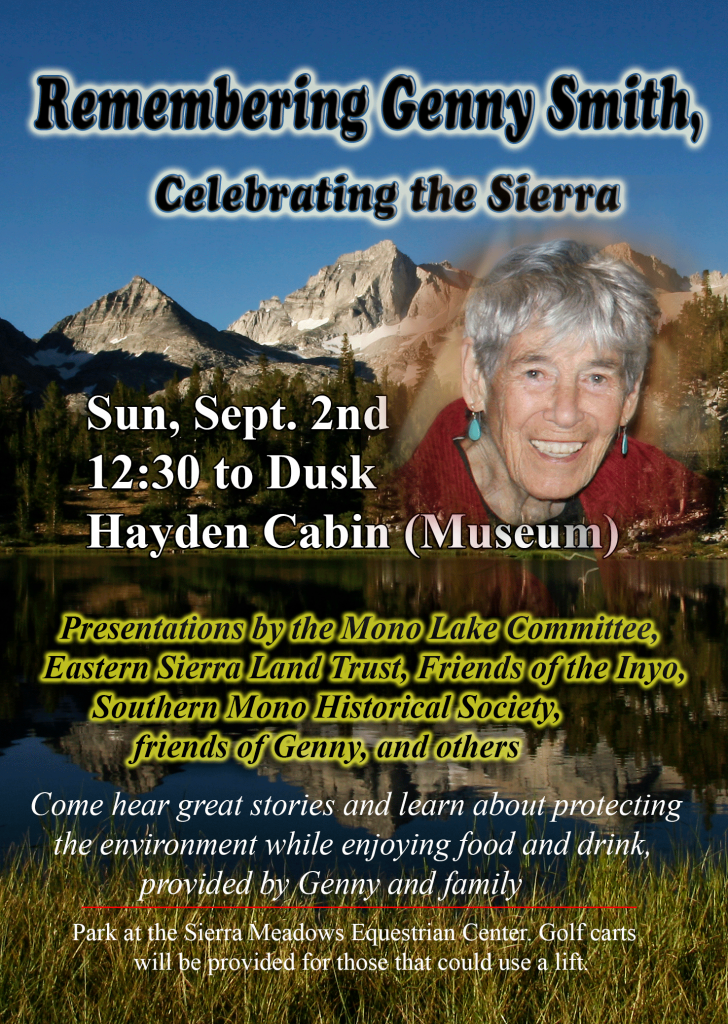 The memorial will be a chance to remember Genny with her friends, family, and community members. Photos of Genny will be on display, as well as her copious notes from the conservation efforts she worked on during her life in Mammoth.
Starting at 1:00pm, representatives of organizations Genny supported—Mono Lake Committee, Friends of the Inyo, Eastern Sierra Land Trust, Mammoth Public Library—will each speak, followed by friends of Genny. The speeches will last until 3:00 or 4:00pm, and there will be tables with more information on display about each organization.
Genny was a longtime local naturalist, conservationist, and environmental champion who passed away in March. Family, friends, readers, colleagues, fans, and people she inspired are welcome to come remember Genny and celebrate the Sierra. We hope to see you there.