Celebrate the Mono Lake Committee's fortieth anniversary this summer by taking a guided canoe tour!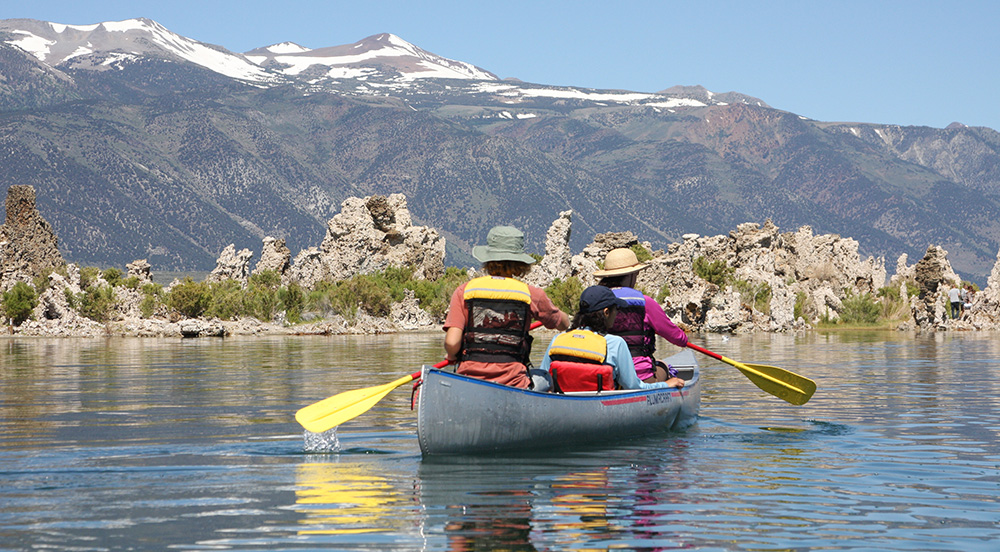 Canoeing on Mono Lake is an unforgettable experience. See the lake in a completely new way as you float over bubbling springs forming new tufa towers, examine some of the trillions of tiny brine shrimp that inhabit the lake, and experience the peace and tranquility of this wild place. Prepare to take in breathtaking views of the Mono Basin and the dramatic Sierra Nevada crest, which rises 6,000 feet above the lake.On your one-hour tour, your experienced guide will talk about the fascinating natural and political history of Mono Lake, give you a chance to enjoy the natural soundscape of Mono Lake, and allow plenty of time for all of your questions about this unique, high desert lake. If your tour is on a calm morning, you will be rewarded with brilliant reflections of tufa towers and Sierra peaks on the lake. You are also likely to see many of the birds that call Mono Lake home, from Osprey to swallows.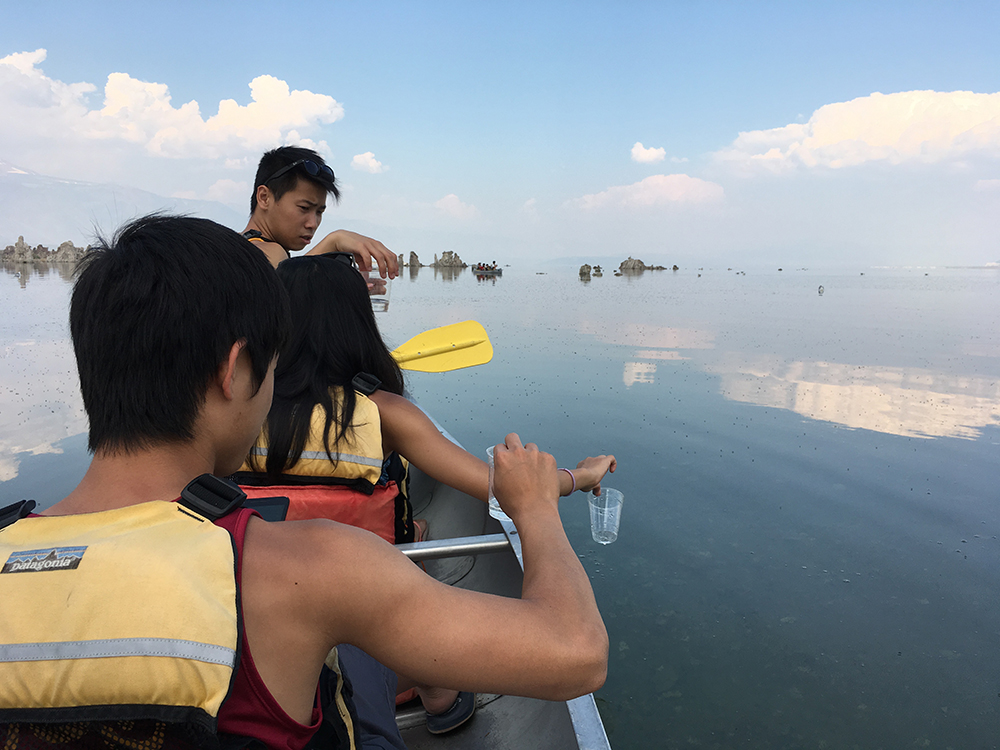 Canoe tours begin the last weekend in June and continue through Labor Day weekend. They occur each Saturday and Sunday at 8:00am, 9:30am, and 11:00am. Prices are $35 per person and just $20 for kids (ages 4 to 12). We provide canoes, paddles, and life jackets.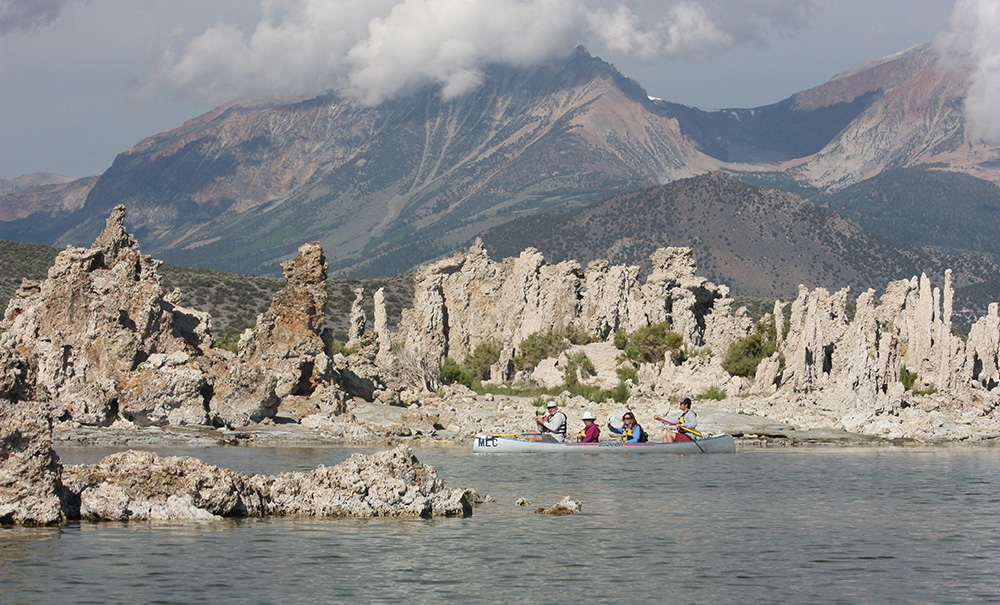 During our opening weekend—June 23 and 24—we welcome all residents of Mono and Inyo counties to participate in a free canoe tour! Reservations are required, local or non-local. To make a reservation or for more information, please call the Mono Lake Committee at (760) 647-6595. You can also make your reservation online. We look forward to seeing you at Mono Lake this summer!