Update at 11:24am on Friday: Sonora Pass will not be opening today. Crews will reevaluate tomorrow.
The latest news from Caltrans is that Sonora Pass (Highway 108) is scheduled to open tomorrow, Friday, June 9, at noon. Opening the road is subject to current weather conditions.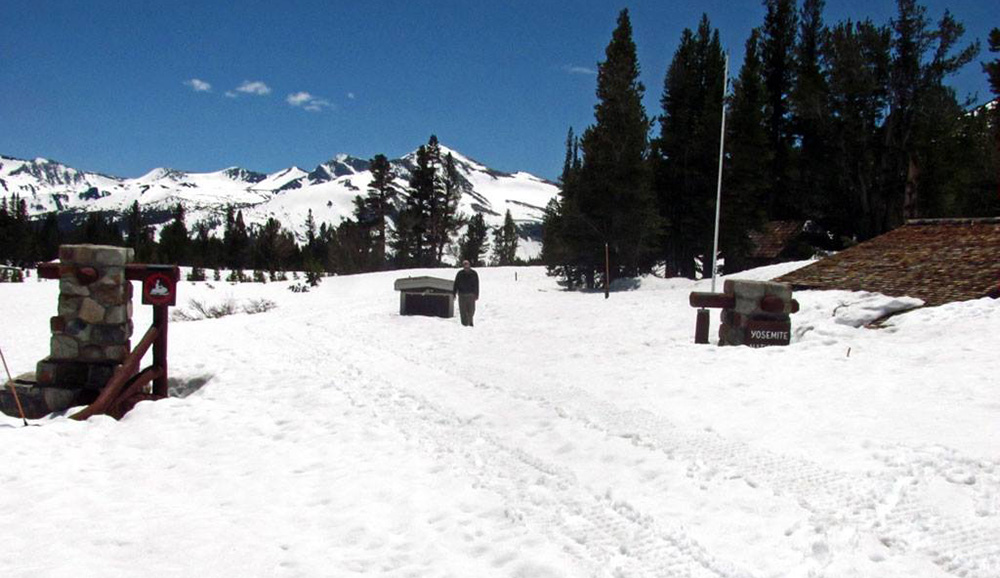 According to the Caltrans email, there is no estimated date for opening Tioga Pass (Highway 120) yet. Caltrans crews plowing from the east have met up with Yosemite National Park crews plowing from the west, and work will now continue to remove snow from the shoulders, remove rocks from the road, and repair any damaged sections of road. In particular, extensive damage occurred to guardrails from the unusually heavy snowpack, so those are being repaired and/or replaced before the road can be opened.