The Mono Lake Committee continues our decades-long tradition of offering South Tufa tours this summer!
Join us on your next trip to Mono Lake where a guide will introduce to you to the natural and human history of the Mono Basin. You'll explore the fascinating geology of the area, including Mono's iconic tufa towers as well as the unique animal and plant life surrounding the lake. On your tour you'll discover both the lasting impacts of water diversions as well as the enduring battle to save Mono Lake. Experiencing the lake at the South Tufa area reveals the harmful effects of excessive water usage while highlighting the importance of water conservation in light of the remarkable beauty of the area.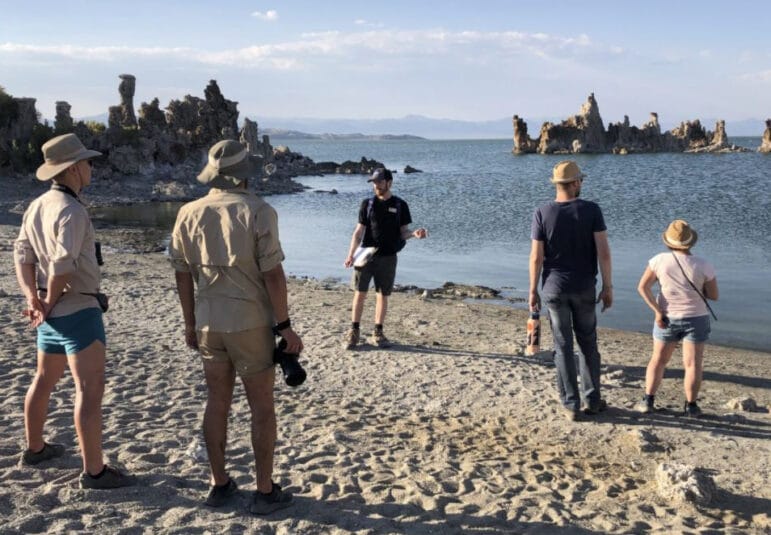 As you explore and enjoy the many fascinating aspects of the lake you are joining countless previous visitors in realizing the area's public trust values, affirming the significance of protecting the lake for the wildlife that rely on it as well as the scenic and recreational values the area holds for us all.
We hope you can join us this summer for a beautiful and inspiring evening at Mono Lake. Sunset South Tufa tours are free and available to all age groups daily at 6:00pm. Reserve your spot on a tour online here, and we look forward to seeing you soon!
Top photo by Andrew Youssef.