There is still space available in many of the wonderful trips and programs at the Twentieth Annual Mono Basin Bird Chautauqua in June. If you haven't yet registered, you can still put together a full itinerary of fascinating and fun events. To see which trips and programs still have space, check the available trips page.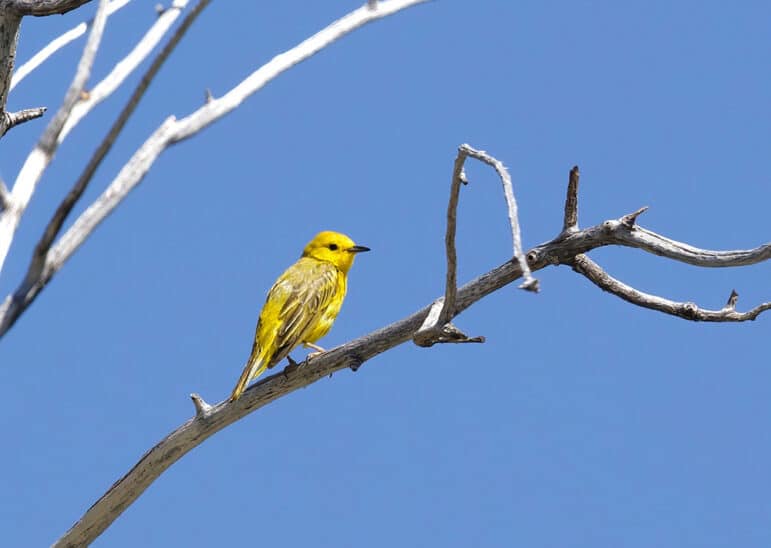 Here are a few possible itineraries you could create based on your interests:
If you are interested in conservation and stewardship, you could start the weekend early on Thursday with 100 *Giving back to the basin, a stewardship event that allows you to care for the Mono Basin with a project restoring waterfowl habitat at DeChambeau Ponds. On Friday, 225 Birding the snag forest will take you to recently burned forests to explore the world of how mixed-intensity fire supports biodiversity and ecological health in conifer forests while seeking out exciting woodpecker species. After a lunch break, head to the Scenic Area Visitor Center Auditorium for 256 Conservation and politics: Creating Ansenuza National Park, a presentation that reflects on the importance of protecting important habitat globally and will share some exciting information about birding in Argentina. Take a nice early afternoon rest before the 265 *Welcome reception where you can meet presenters and other participants and enjoy the camaraderie of the festival. Finish up the evening with 273 Birds and disturbances at Ansenuza National Park, where you will see even more beautiful bird photos from Argentina. Saturday morning, learn how to use eBird to help add value to your bird lists for researchers on 305 Breeding bird survey: Owens River Road. In the afternoon, attend 369 *Saline Lakes: Science and education panel discussion to learn more about saline lakes conservation efforts across the western hemisphere. Finish up the evening with 379 It's okay to be salty (presentation) to learn more about Great Salt Lake and the shared connections with Mono Lake. On Sunday, contemplate all you've learned this weekend on 437 Big Sit while letting the birds come to you! Don't miss 445 *Chautauqua Picnic and Phalarope Festival for lunch, entertainment, and to engage in meaningful discussions and cultural exchanges with fellow attendees and international guests. Share stories, insights, and ideas surrounding the importance of saline lakes and migratory connections, fostering global understanding and cooperation.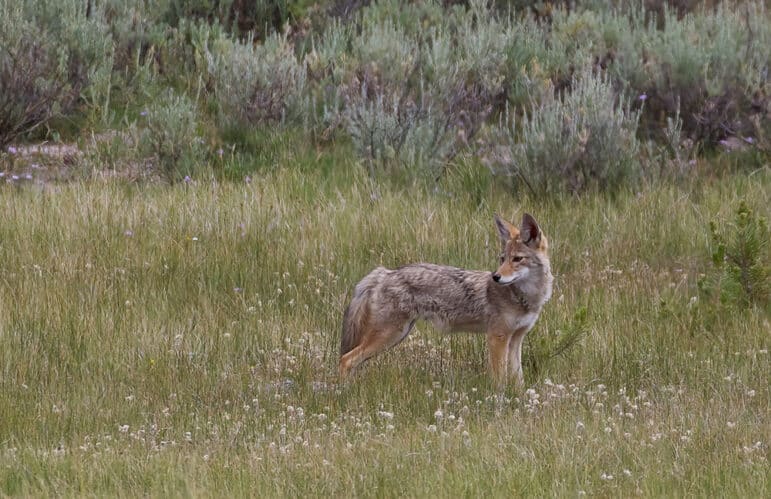 Are you a beginning birder? Check out 231 Learning to listen: Birding by ear for beginners or 241 Birding for beginners to sharpen your birding skills on Friday before attending the rest of your weekend field trips.
Do you have a teenager who is stoked on birds but needs a nudge? Join teen birder Asher on 227 Young birders field trip to meet peers and get inspired on this fun and fast-paced birding field trip.
Not exactly obsessed with birds? We have plenty of mammal trips with space available! On Friday, try 245 Squirrels and friends to learn about the fuzzy fauna that call the Eastern Sierra home. On Saturday, explore the world of rare bighorn sheep with a local expert on 343 Sierra Nevada bighorn sheep afield.
Are you an aspiring photographer? We have several trips and workshops for you! On Friday, try 211 Bird photography in the field for a more technical approach or 229 Walk quietly & carry a big lens for a more casual field trip. On Saturday, hone your skills further on 317 Intermediate bird photography in the field and then learn how to process your images at 351 Introduction to image editing. If you missed the trips on Friday and Saturday, 435 Walk quietly & carry a big lens on Sunday too has you covered.
There is something for everyone at the Mono Basin Bird Chautauqua!
Please reach out to the Chautauqua team if you have any questions about the event or any of the field trips and presentations. We would love to see you here in June!