This post was written by Joslyn Rogers, 2018 Mono Lake Intern and 2018–2020 Project Specialist.
The Mono Lake Committee's Wild & Scenic Film Festival in Los Angeles is a fundraiser for the Committee's Outdoor Education Center program, which connects students living in Los Angeles to the source of their water.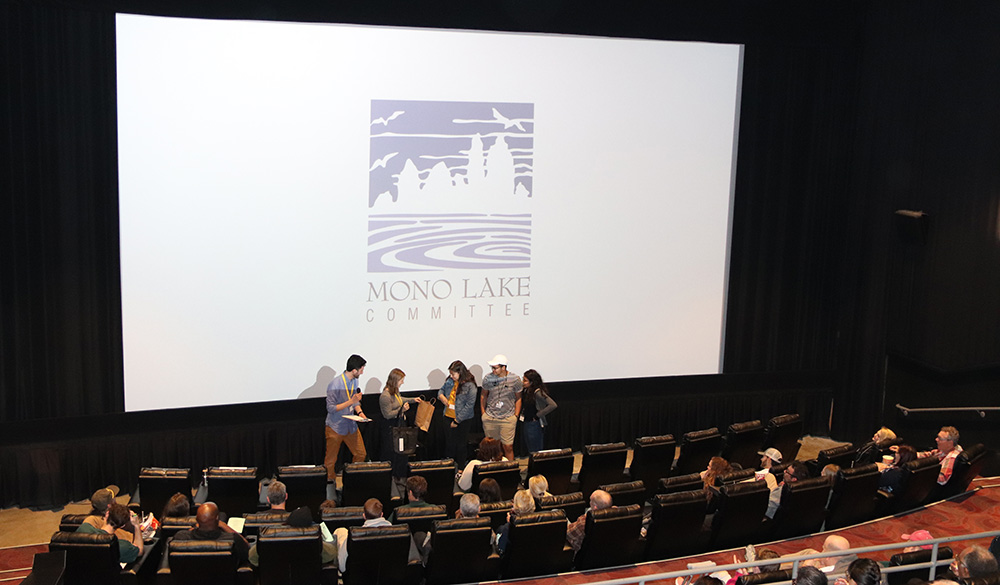 Sponsorship and raffle donations help us make this life-changing program possible for these students.
Can you connect us with sponsors?
If you'd like to become an event sponsor or can connect us with potential sponsors, please get in touch with me by email. By supporting this event in a sponsor capacity you'll enable more students to experience Mono Lake. There are many benefits to sponsorship, including reaching a large and diverse audience through our promotion and advertising of the event.
Can you donate a raffle prize?
If you are a Mono Lake supporter in the Los Angeles area and have a connection to a business, or know someone who does, and would be interested in donating a raffle prize, we are seeking raffle donations. Great prizes include things like dinner for two, custom guided tours, gear for an outdoor adventure, and so on; let us know if you have other ideas for prizes!
Through donating to this event, you will help to break down the financial barriers that keep underserved Los Angeles students from visiting Mono Lake. For some groups, outdoor clothing and sleeping bags are obstacles, and for others, funds to rent a van or pay for gas are obstacles.
We would like to secure prizes and sponsorships by February 15 so that we can include sponsors and donors in our advertising efforts. If you can help, please contact me either by email or at (760) 647-6595 x102.