Yesterday, Wednesday, February 10, the California State Water Resources Control Board publicly noticed the much-anticipated amendment of the Los Angeles Department of Water & Power's water licenses in the Mono Basin to apply science-based restoration on Rush, Lee Vining, Parker, and Walker creeks.
The significance of this news cannot be understated as it signals a giant leap forward for the recovery of these long-suffering Mono Lake tributaries as well as the landmark 2013 Mono Basin Stream Restoration Agreement. And the best is yet to come. The noticing action brings years of scientific analysis, legal negotiations, and public policy work closer to the goal: recovering 20 miles of self-sustaining fisheries, healthy streamside forests, and thriving wildlife habitat.
It has been seven years since the Stream Restoration Agreement, and 27 years since the State Water Board's historic 1994 Decision 1631—the original modification of DWP's licenses to divert Mono Lake's tributary streams in order to protect public trust values and restore excessively damaged habitats. The 2013 Agreement resulted from three years of negotiations between the Mono Lake Committee, California Trout, and the California Department of Fish & Wildlife with DWP.
"The State Water Board has mandated the science-based restoration of this incredibly valuable stream habitat at Mono Lake," said Geoff McQuilkin, the Committee's Executive Director. "They asked the settlement parties to sort out DWP's operational objections, notably to modifying Grant Lake Reservoir facilities—and we did it without losing any of the science recommendations along the way. It is a pleasure to see stream restoration poised to take a huge leap forward."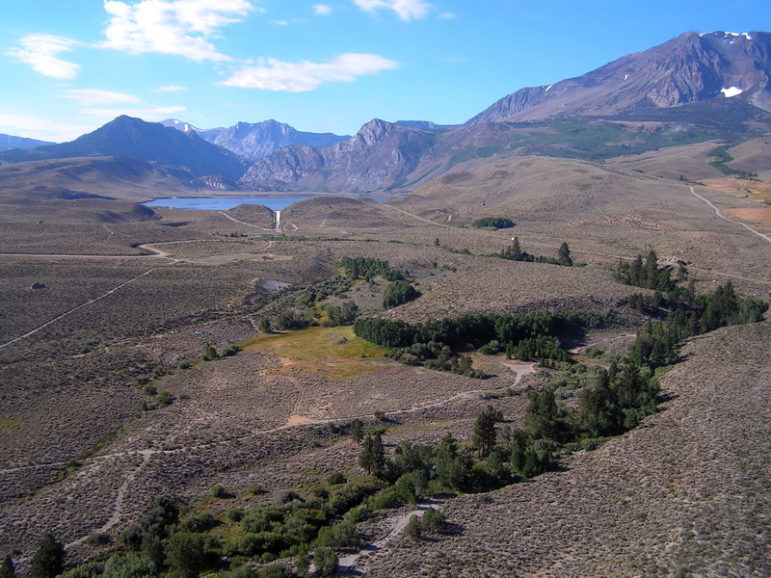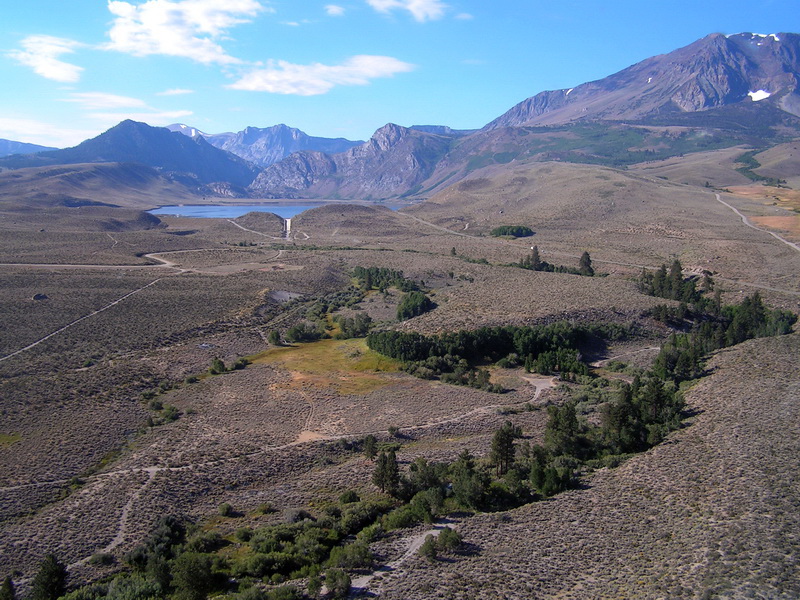 When the Los Angeles Aqueduct was built in the 1930s, it had one purpose: take all the water from four of Mono Lake's tributaries and deliver it to the city of Los Angeles. The Mono Basin Stream Restoration Agreement, and now the amended licenses, when finalized, will change that singular purpose of the aqueduct into two: to deliver water to the people of LA and to protect and restore Mono Basin streams by controlling water in an ecologically sound way.
The draft revised licenses incorporate the direction of the State Water Board and the details of the Stream Restoration Agreement and will, when finalized, apply science-based restoration for Rush, Lee Vining, Parker, and Walker creeks and obligate DWP to the next chapter of recovery for Mono Basin streams.
Top photo by Robbie Di Paolo.