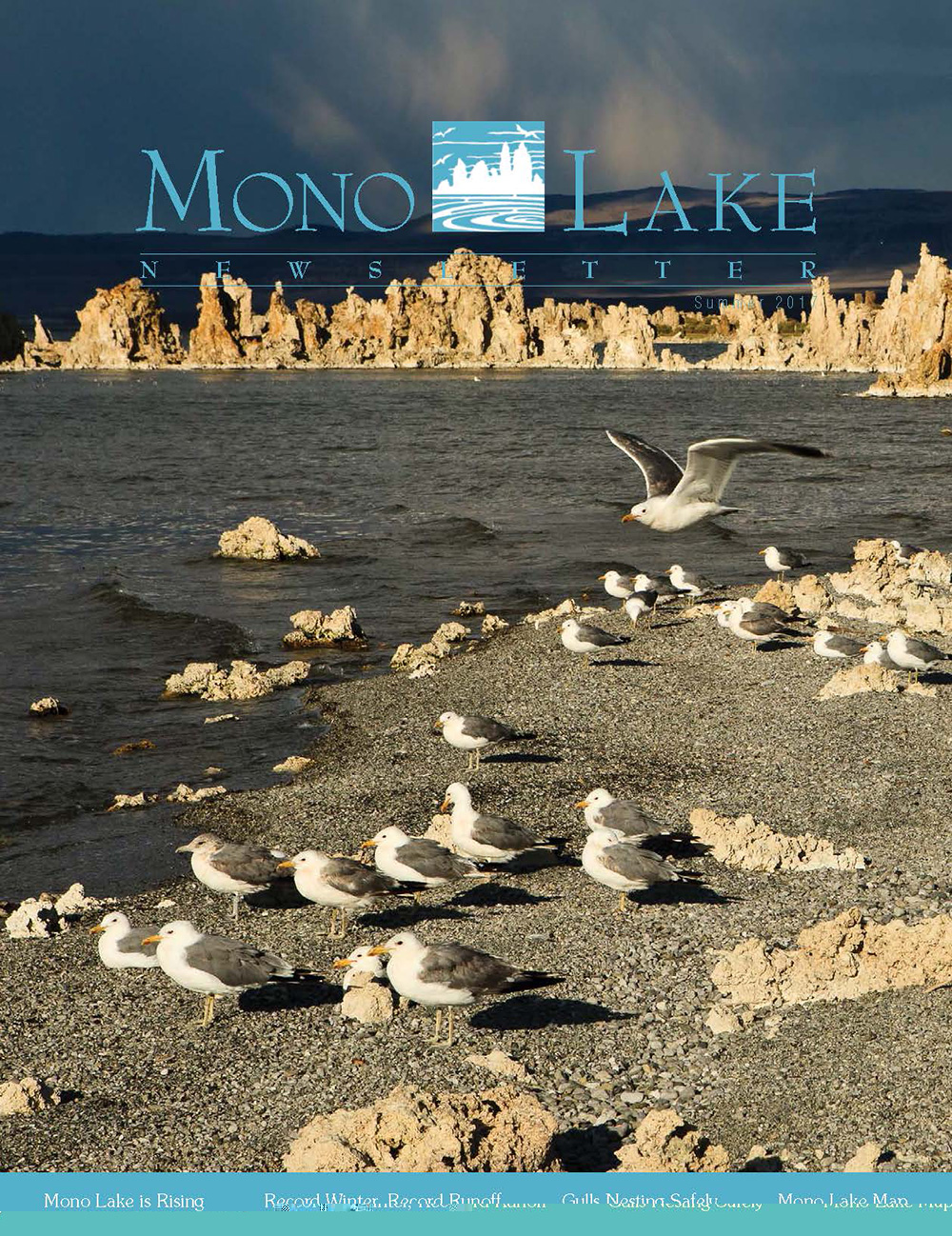 The benchmarks in this issue of the Mono Lake Newsletter show the smallest change in lake level that I think we've ever published (see page 13).
Out on the landbridge where we installed the temporary fence to keep the nesting gulls safe, wildlife cameras capture the lake's rise on some of the very flattest exposed lakebed, so even small changes in lake level are clearly visible. The 2.3-inch-rise shown in the photos is only the beginning this year.
After five years of streams slowing to a trickle and Mono Lake dropping, this is a year of renewal and revival for the Mono Basin's resilient natural systems. Streams are overflowing their banks, meadows are flooded, and thirsty cottonwoods are plunging their roots into the saturated soil. Mono Lake is rising fast—water is lapping higher on the tufa towers and salt-tolerant plants along the shore now have wet feet.
It's a year of benchmarks for human-engineered systems too. Grant Lake Reservoir will flow over the spillway, too full to contain the immense volumes of snowmelt from the upper Rush Creek watershed. Mono Lake will sequentially flood the posts of the temporary fence, shortening the length needed to protect the gulls. Salty lake water will change the paths at South Tufa, forcing visitors to walk higher above the new shore.
This is a year not to be missed. It has already joined the ranks of other big years: 1969, 1983, 1995 … 2017.
So come to Mono Lake, find a spot on the shore, and take note. The water's edge wasn't there yesterday, and it won't be there tomorrow—Mono Lake is refilling before our eyes. At the end of your stay in the Mono Basin, return to your benchmark spot and see how the shoreline has changed. You'll be able to say that you were here during the amazing summer of 2017 and saw it happening.