This post was written by AnnaLisa Mayer, 2019 Mono Lake Intern.
As the summer drifts steadily onward, seasonal staff are making the most of the long days and increased visitation to Lee Vining by offering activities and natural history interpretation on the patio outside of the Mono Lake Committee Information Center & Bookstore.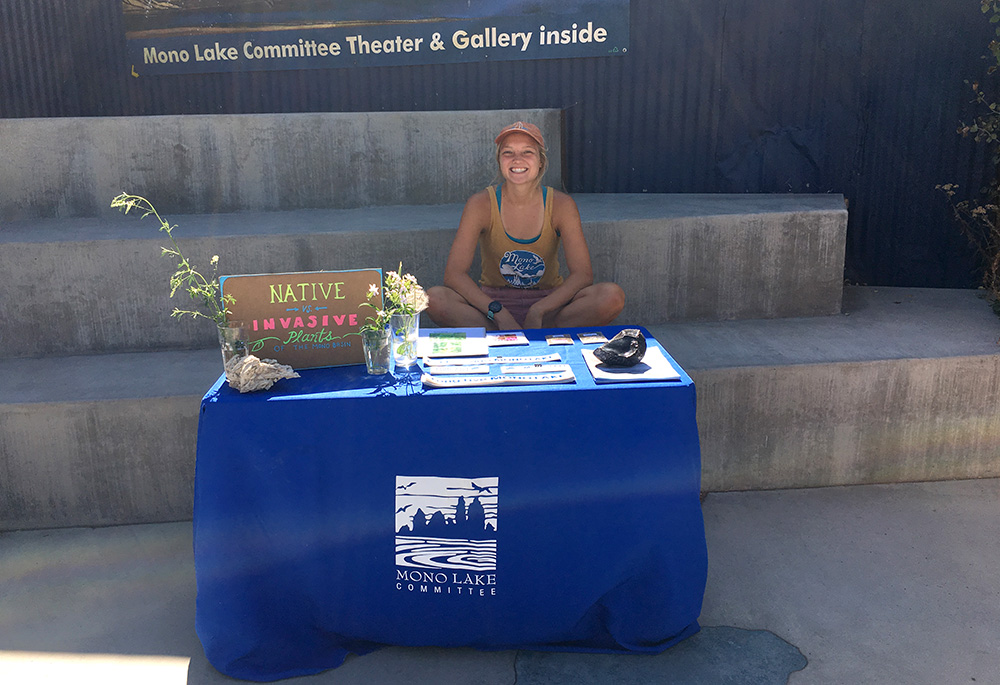 Stopping beneath a welcome shade tent, as the August sun beats down on the concrete inlay of Mono Lake, passersby can play family-friendly games such as Wildflower Bingo and Shrimp Toss, all the while learning about the story of the lake and the local ecology. If they have more time on their hands they might try to match invasive plants to the ecosystem impacts they cause, handle rock specimens, participate in making tufa from combining spring water and lake water, or paint postcards to send home.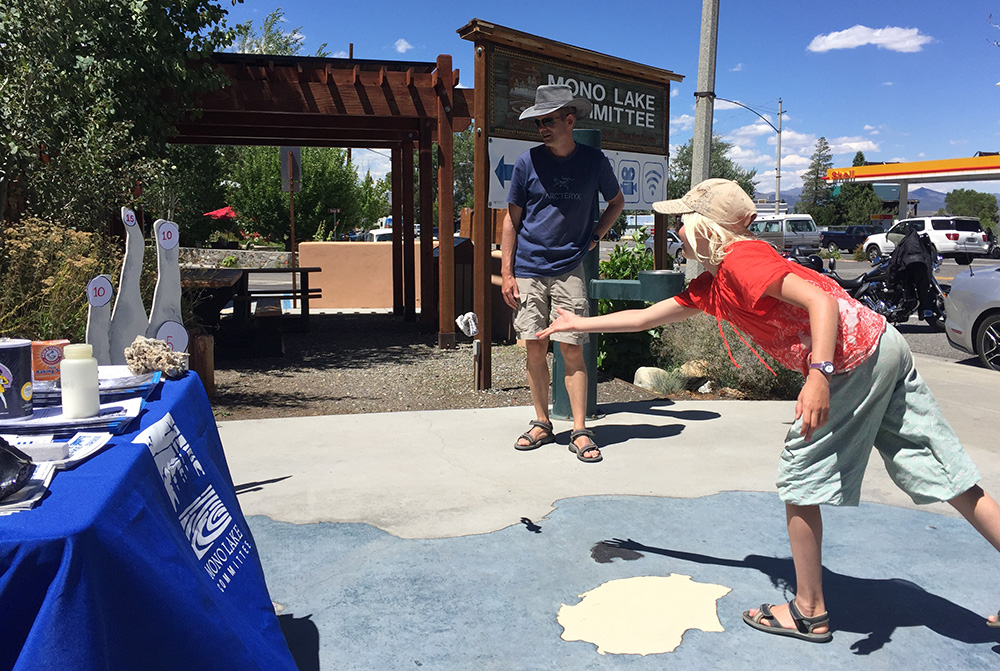 It's an important way to engage with the public, especially with those that might not have stopped by the bookstore otherwise. Not only do these activities showcase specific aspects of Mono Basin ecology and the passions of the seasonal staff, but they also provide a look into some of the projects that the interns take on each summer.
Although interns assist with a variety of projects, from social media management to data entry to event planning, they are also involved in behind-the-scenes components of ongoing restoration and monitoring and are central to the mission of the Mono Lake Committee. These projects include groundwater monitoring along the tributary streams to Mono Lake (see Caroline's post about her experience with that project this summer), retrieving remote wildlife cameras set up in the field, measuring willow stem growth as part of larger riparian vegetation monitoring projects, and more. Each year, the interns pick up where the previous season's interns left off, continuing to build on projects for the next year of seasonal staff. The activities on the patio are a chance for the interns to bring their insights on these projects out of the shadows and share what they have been working on, but it's also just plain fun.
So if you notice a table outside of the Information Center & Bookstore on your next visit to Lee Vining, stop by to say hello and ask questions. We look forward to seeing you on the patio!