Summer is full swing in the Mono Basin and with it comes a variety of events taking place at the Mono Lake Committee Information Center & Bookstore. I hope you'll stop in and enjoy some of the following seasonal offerings.
Claude Fiddler Inside the High Sierra book signing and photo talk
Friday, July 15 • 4:30–6:30pm
Stop in to meet prominent Sierra climber and renowned photographer Claude Fiddler and hear about his experiences in the Sierra and his photography techniques. Claude's newest book of photography, Inside the High Sierra, will be available to purchase in the bookstore, and there will be an opportunity to get it signed. See more information here.

Tom Killion's High Sierra gallery reception
Saturday, July 23 • 4:30–6:30pm
Come by to see the large collection of California artist Tom Killion's Sierra prints currently on exhibit in the Mono Lake Committee gallery. Tom has been practicing the art of Japanese-style woodblock printmaking for more than 40 years and this closing reception is not to be missed! You'll have the opportunity to view the show, meet the artist, and learn more about his printmaking process. Select prints and an assortment of giclée reproductions are available for purchase. See more information here.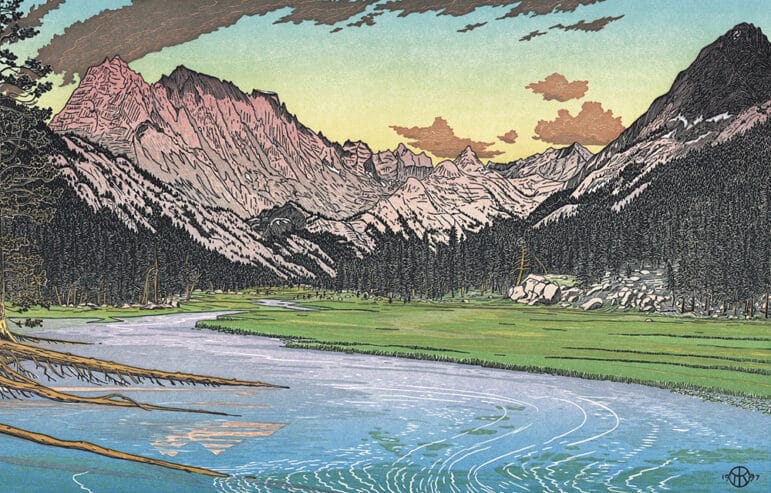 Candida Webb Contrasts gallery reception
Friday, July 29 • 4:00–6:00pm
Join us to welcome our incoming artist Candida Webb to the Mono Lake Committee gallery. Candida grew up in Reno, Nevada and has drawn inspiration from the landscapes of the Sierra Nevada and high desert and the inherent contrasts of this unique region. Her paintings incorporate vibrant color and striking lines to bring the desert and mountain landscapes to expressive life. See more information here.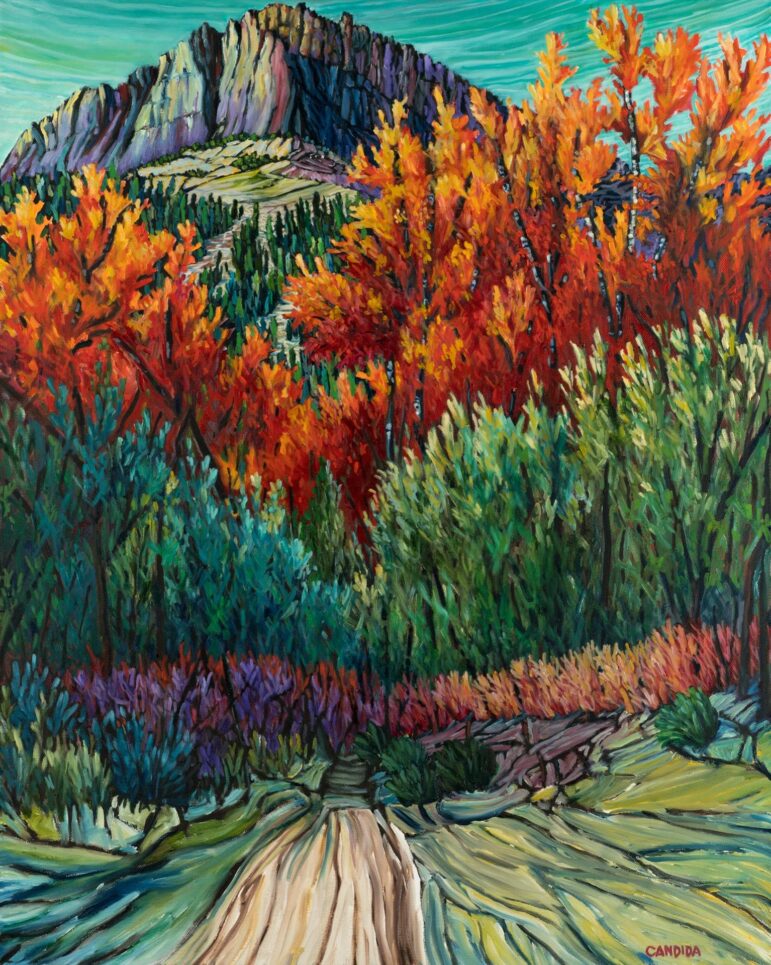 Be sure to check out our events calendar to see all the experiences you can take advantage of in the Mono Basin this summer.
Top photo: "Boundary Peak" courtesy of Candida Webb.