This post was written by Lynette Villagomez, 2012 Mono Lake Intern.
One hundred and eighty two—that's how many pounds of sweet clover we pulled on June 22nd with the help of volunteers from the outdoor clothing outfitter, Patagonia. The Patagonia crew came down from Reno to help the Mono Lake Committee kick-off the summer season of invasive plant removal along the Lake Trail at Old Marina.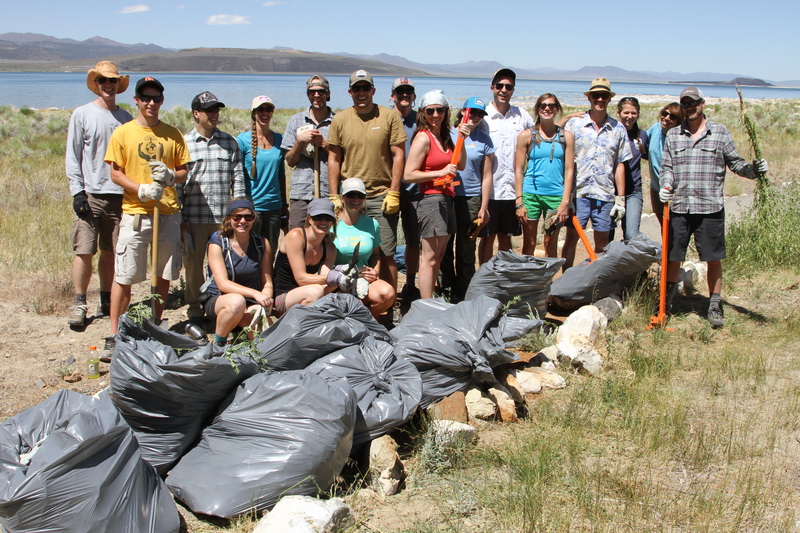 Although it was hot out, and the soil was compacted, everyone was eager to tackle the daunting task of removing the hardy invasive plants. Sweet clover is running rampant at Old Marina and we truly need all the help we can get to make sure sweet clover doesn't spread any further or hinder restoration efforts. We appreciate Patagonia's dedication to and involvement with the Mono Lake Committee's protection, restoration, and education work, and we look forward to their next visit.