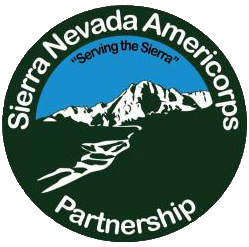 Today we're asking for your help. We need you to call or email Buck McKeon today related to an upcoming vote that could affect Mono Lake and many of our favorite places in the Eastern Sierra.
The Sierra Nevada AmeriCorps program (SNAP) is in jeopardy of becoming the next victim of Congressional budget cuts. This proposed budget measure will immediately eliminate the Corporation for National and Community Services and all its programs, which includes the AmeriCorps program.
Several environmental organizations in the Eastern Sierra depend on staffing support from this program. These include organizations such as the Eastern Sierra Land Trust, Friends of the Inyo, and the Sierra Nevada Alliance.
AmeriCorps is a national network of programs that engages more than 70,000 Americans each year in service-related jobs. The Sierra Nevada Alliance has been directing SNAP since 2007 and many Sierra Nevada organizations have benefited.
What can you do to help save the AmeriCorps program for places like Mono Lake? We need you to immediately make calls and send letters and emails to your elected officials regarding the critical vote that is currently before Congress. For all the details of the proposed bill, its potential impacts if passed, and how to contact your representative, visit the Sierra Nevada Alliance's action alert.
Representative Buck McKeon is likely to be a key vote on this issue so calls and letters to him are critically important. The SNAP program is one of a few AmeriCorps programs in McKeon's district. Reminding Rep. McKeon of the importance of this program to our Sierra Nevada communities could make a huge difference in the vote on this bill.