This post was written by Lisa Godenick, 2016 Outdoor Education Instructor.
The latest group that traveled to the Mono Basin Outdoor Education Center from Los Angeles was Communities for a Better Environment (CBE). Aimed at empowering communities of color and low-income communities, CBE works on a myriad of environmental issues in neighborhoods to improve public health, air quality, and drinking water.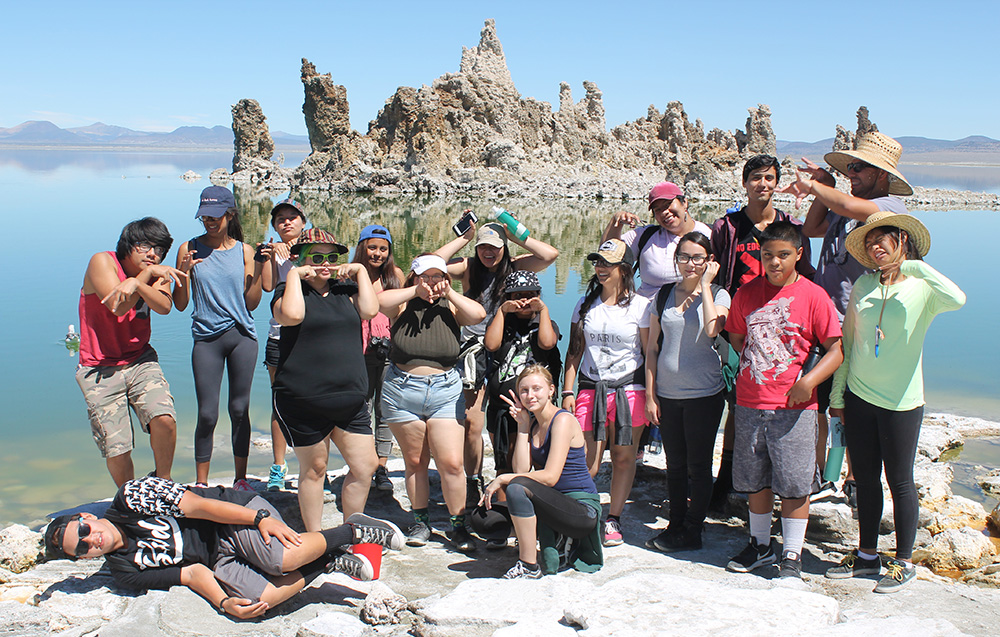 There were 15 participants, including staff, who came for a week of experiential education in the Mono Basin. Communities for a Better Environment was founded in the same year as the Mono Lake Committee, 1978.
According to youth organizer Aracely, "We are currently prepping our classroom presentations on Environmental Justice 101 at six schools so we can start our high school clubs called Youth Action!" These engaged youths have their hands full with writing to their elected officials, doing service projects, and going to city hall meetings to advocate for their communities.
As an outdoor educator, I was honored to work with the motivated youth from CBE. Some participants had never left the greater Los Angeles area, never been in the mountains, and had never seen the stars. This trip dramatically changed their perspectives. The students in this group were not only engaged in the outdoor education program, but they also wanted to know more about the larger grassroots struggle of protecting and restoring Mono Lake. The parallels were not lost on them either.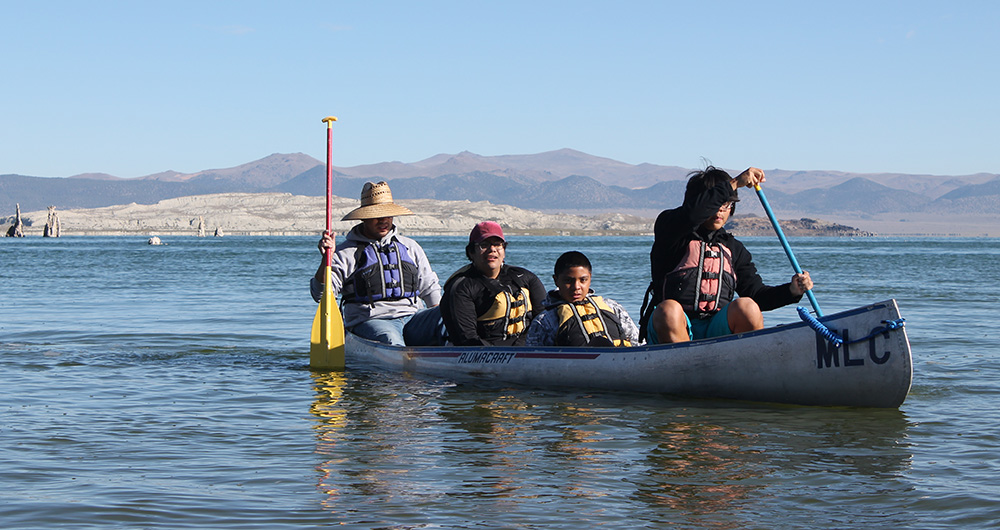 One student stated, "The story of Mono Lake gives me hope. I'm part of an environmental justice organization that works to make our communities a better place. Knowing that people fought to save such a beautiful place and succeeded gives me hope and reason to keep fighting for my home."
We both must continue to advocate for our homes. Because, after all, they are more connected than not.