If you know, you know. If you don't, you should join us for Trail Chic 2022!
When: Friday, July 22 at 7:30pm
Where: Lee Vining Community Center
What: An astroturf runway, the latest in trail fashion, Barefoot Wine & Bubbly (for a donation), trail snacks, and a silent auction
Admission: FREE! (but bring your wallet to support the cause)
What on earth is it? Experience cutting-edge outdoorsy fashion—in years past we've had hikers, bikers, birders, paddlers, climbers, and more. Think: socks-in-sandals meets sequins … on an astroturf runway.
COVID note: Mono County is currently at the "High" Community Transmission Level, so we are adjusting the Trail Chic runway and all seating to be outdoors at the Community Center. Wine for purchase and the silent auction will be indoors, and we encourage all attendees to take the precautions needed to be comfortable and safe at the event.
Trail Chic is a fashion show fundraiser for the Mono Lake Committee's Outdoor Education Center Access Fund, which helps students get to Mono Lake for life-changing watershed education experiences.
We hope to see you there … in costume or in the audience. Runway walkers, please arrive at 7:00pm. For more information contact Rose at (760) 647-6595.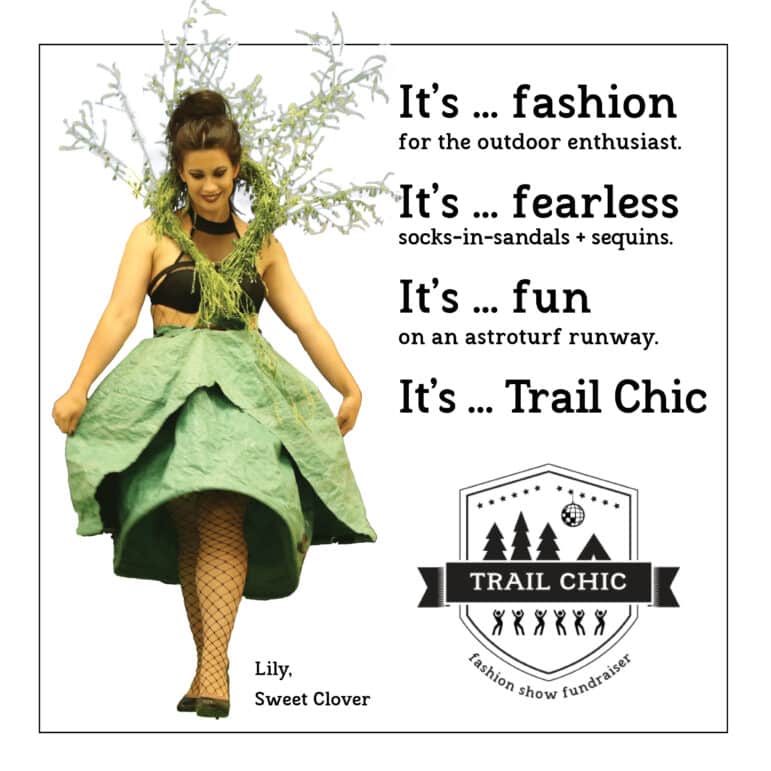 A huge thank you to Barefoot Wine & Bubbly and to Patagonia for their generous support of this fundraiser.
Top photo by Elin Ljung.