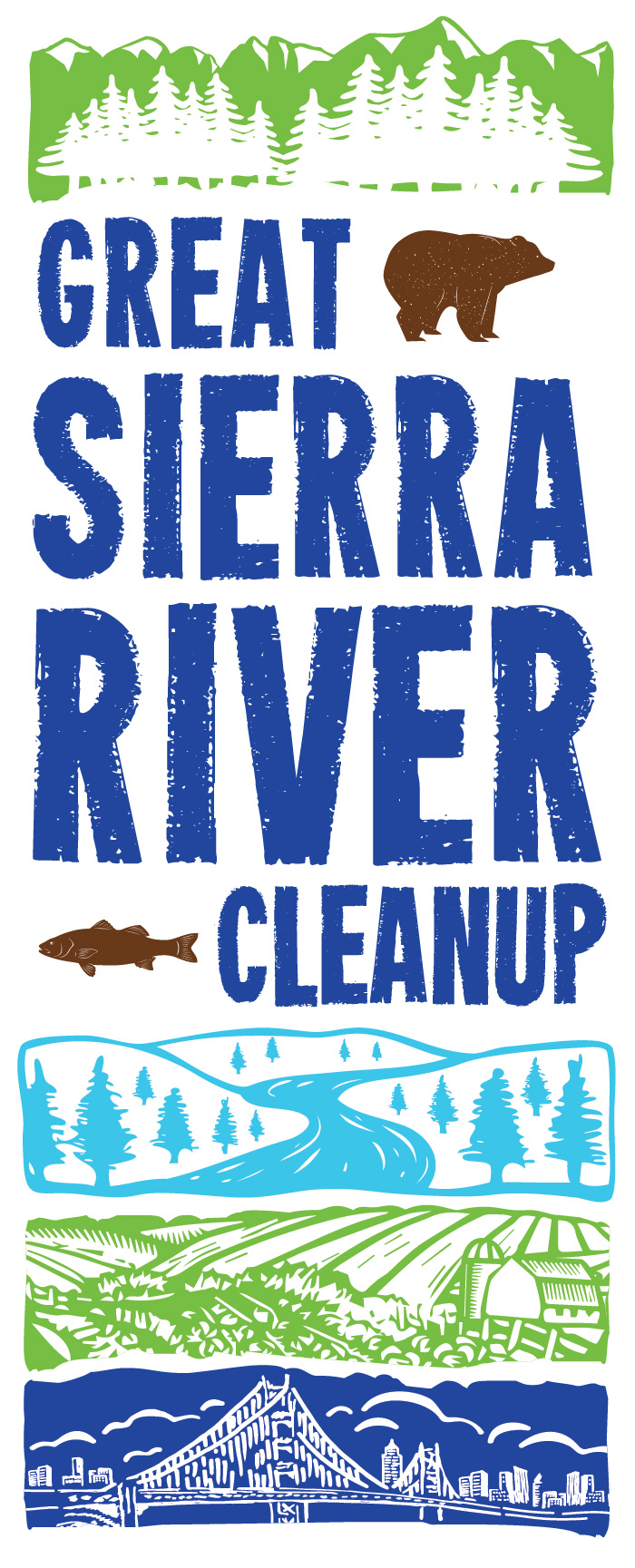 This post was written by Meghan Cihasky, 2019 Mono Lake Intern.
Looking for a fun and easy way to give back to this place we all know and love so much? Come join us this Saturday, August 17 from 8:30am to 12:30pm for the 11th annual Great Sierra River Cleanup! We will spend our morning picking up any and all trash that has accumulated around Lee Vining Creek.
If you are free this Saturday, get your family and friends together and meet us outside the Mono Lake Committee Information Center & Bookstore in Lee Vining. From there we will carpool to the DWP diversion site on Lee Vining Creek. Make sure to bring sturdy footwear, a water bottle, and sun protection. Our goal this year is to use as little single-use plastic as possible for the cleanup, so if you have your own gloves and buckets for trash, bring them along! We'll provide work gloves where necessary as well as a light snack.
Since 2009, the Sierra Nevada Conservancy has partnered with California Coastal Cleanup. For many years, California Coastal Cleanup Day has been the state's premier, and at times singular, effort to involve the public in the stewardship of our coast, ocean, and rivers. The Mono Basin is a critical part of California's water story. The Mono Basin attracts millions of visitors from all over the world to see the majesty and mystery that this basin holds. With these well-loved places comes the unfortunate factor of what humans often leave behind—garbage. The Mono Lake Committee is proud to be a part of this statewide cleanup to help keep the Sierra clean and protect the water that is so important to the Mono Basin and the city of Los Angeles.
Part of our mission here at the Mono Lake Committee is to restore the Mono Basin streams that feed Mono Lake—we participate in this event every year as part of our restoration mission. Together we can continue to spread the word about issues concerning watersheds, fighting litter, and encouraging recycling and reduction of consumption.
For more information call (760) 647-6595 or email me. See you on Saturday!