Caltrans has announced that Tioga Pass (Highway 120) will temporarily close this evening at 5:00pm at the lower gate due to incoming inclement weather. The road will be reevaluated on Friday.
Additionally, State Route 108 (Sonora Pass) will close from Kennedy Meadows to the east side winter closure gate (west of Pickel Meadows) at 3:00pm today. State Route 4 (Ebbetts Pass) will close from Lake Alpine to gate #3 (west of Silver Creek campground) at 9:00pm today.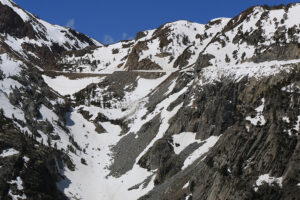 Always check current road conditions and weather before making a trip to the Eastern Sierra, and give us a call for the most current Tioga Pass information: (760) 647-6595.