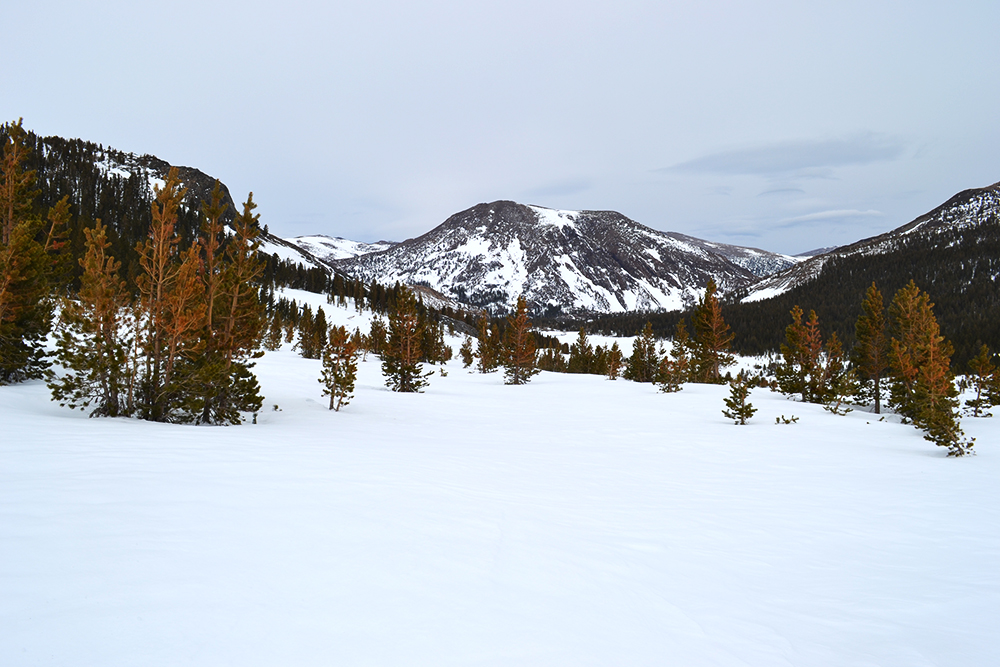 On Saturday, May 18, I tagged along with a researcher studying sparrows up Tioga Pass. We drove all the way to the Yosemite National Park entrance station to check out the current conditions and set up a weather station for her study plot. It is still a winter wonderland up there!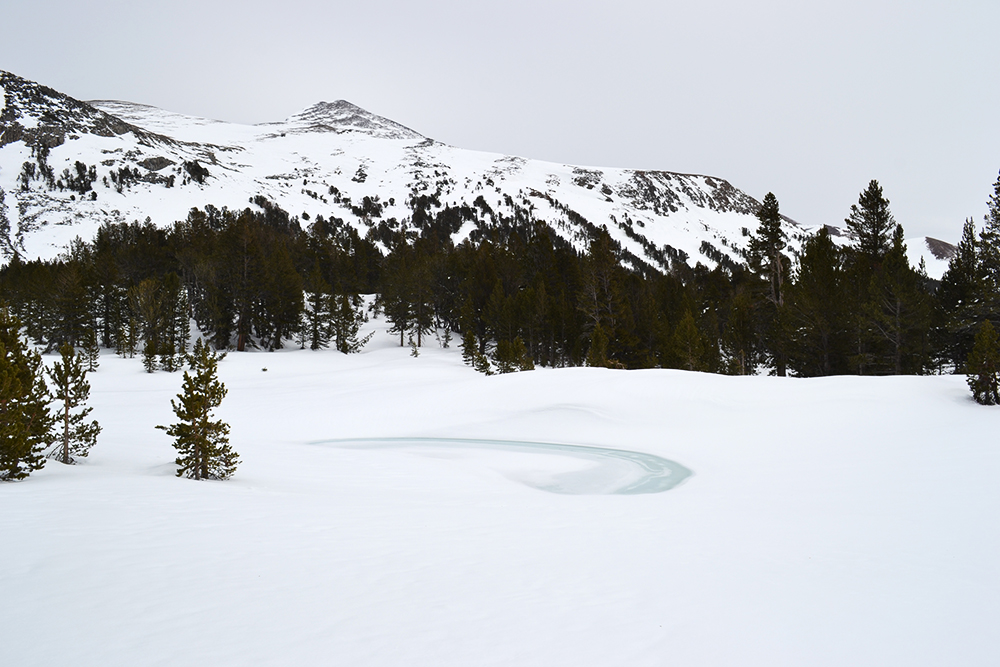 The road is plowed up to the entrance station, but hazards exist in the road like small boulders and ice from snowmelt. This portion of the road is open to intrepid bicyclists and pedestrians (?) only. Once you get to the top of the pass, there are eight-foot walls of snow on either side of the road.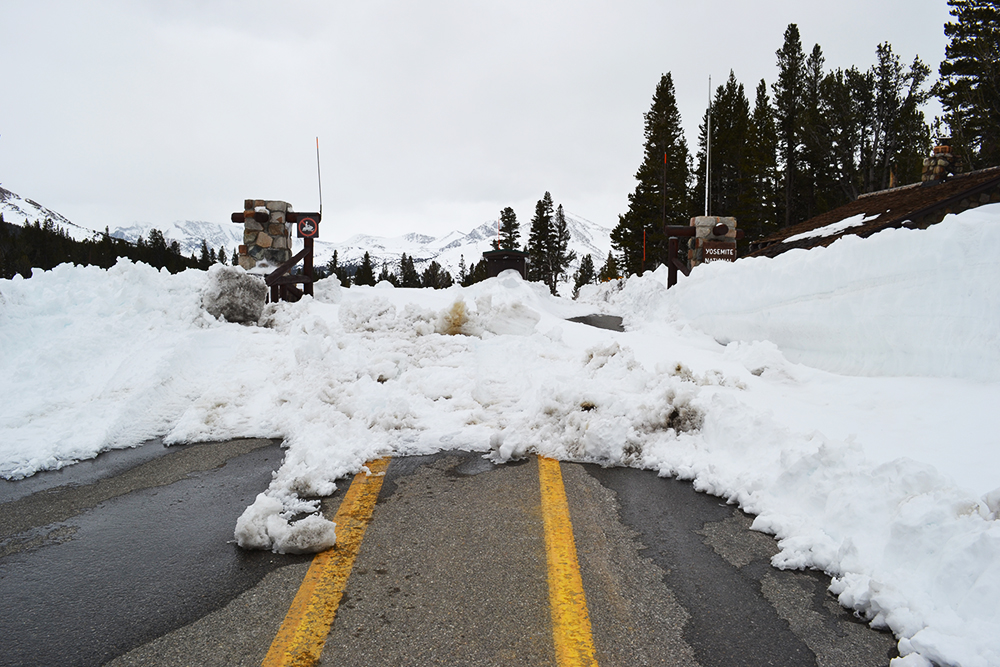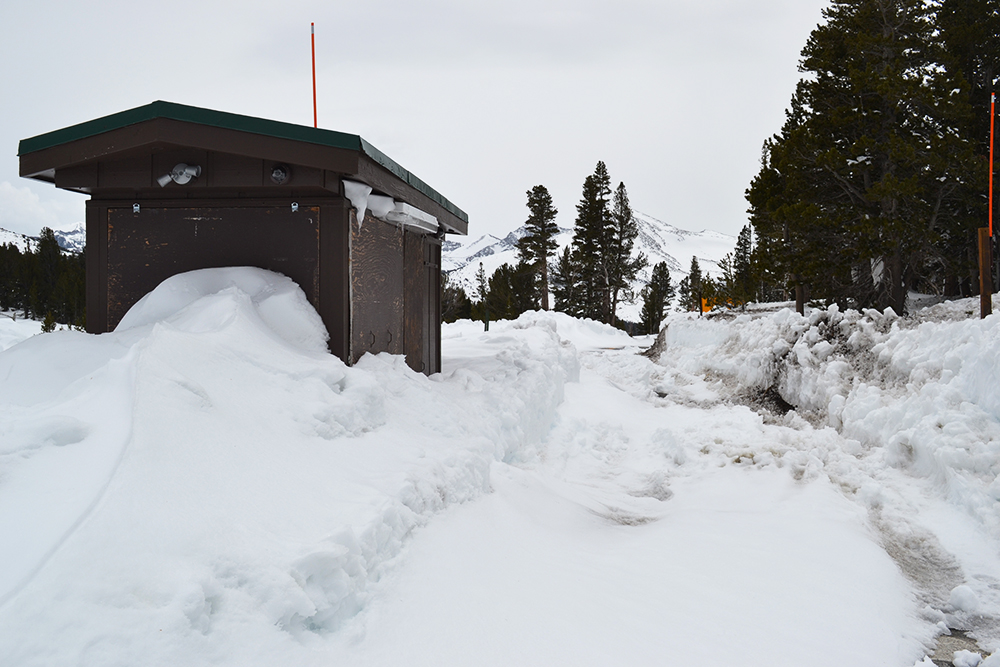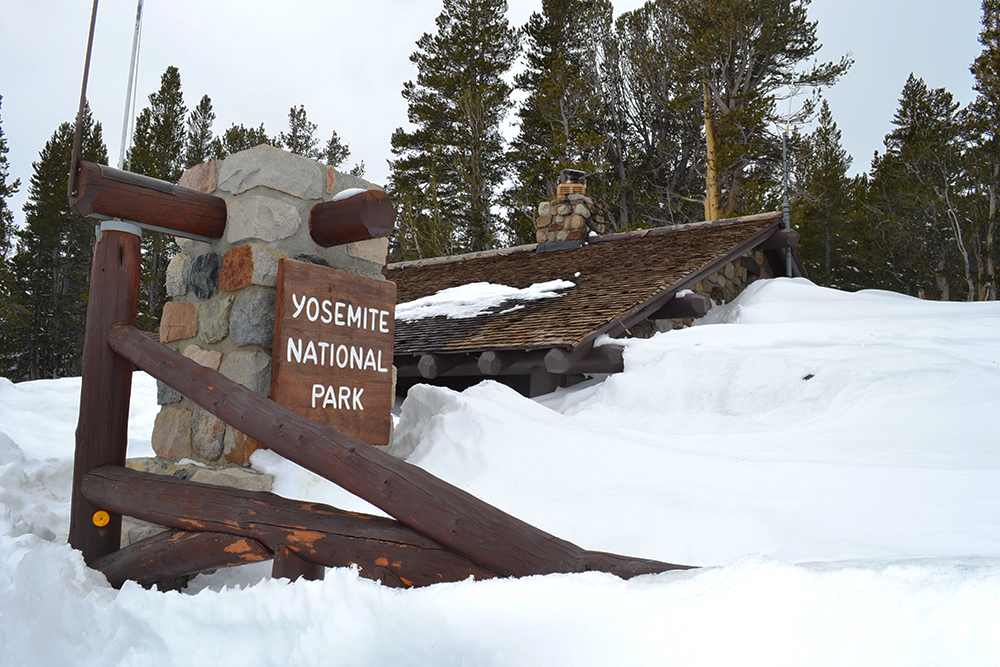 Beyond the entrance station, snow is drifting across the half-plowed road for about half a mile, before you come to the end of the plowed portion, and the road is buried under ten feet of sparkling white snow for 15 miles. For once, all trace of human engineering has been covered; it looks like a pristine mountain meadow and forest edge, untraveled, unpaved.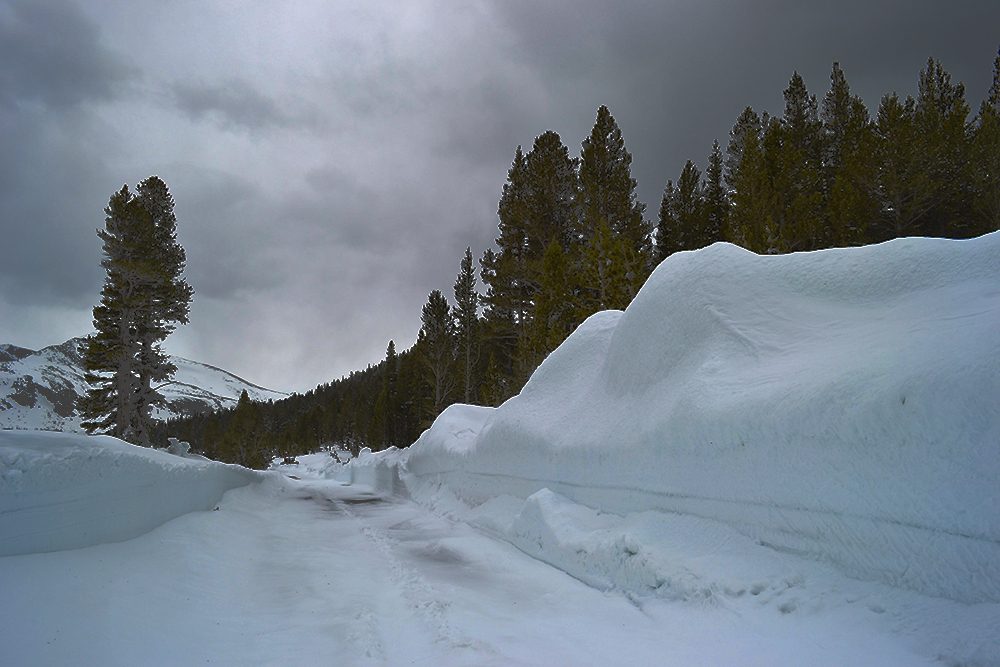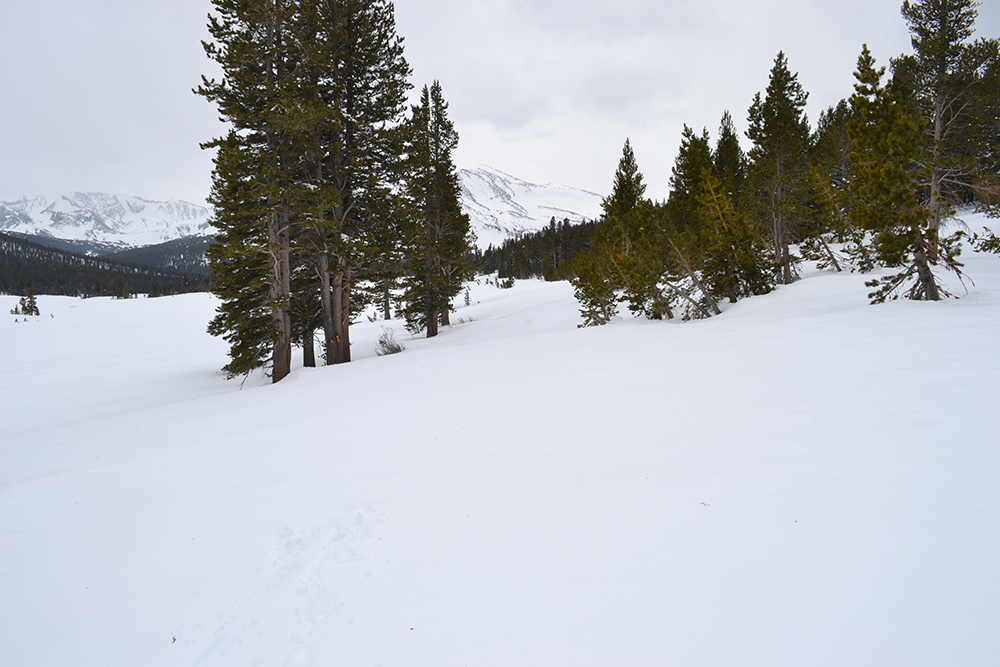 Visitors in Lee Vining will often inquire in the bookstore about the state of the pass and whether they can drive around the gate closure and make it over. Though it's dry down at 6,500′, driving over high mountain passes is no joke when it is snowy or in inclement weather. Tioga Pass likely won't open for a few more weeks at least, so check road conditions before you travel and frequently during your travel if there is weather in the forecast. Caltrans and Yosemite National Park crews are working both west and east towards each other as the weather allows. We will keep you updated on opening news!