As the Mono Lake Committee's Information Center & Bookstore Manager, I have some big and exciting news: California artist Tom Killion now has his striking work hanging in our gallery, right here in Lee Vining!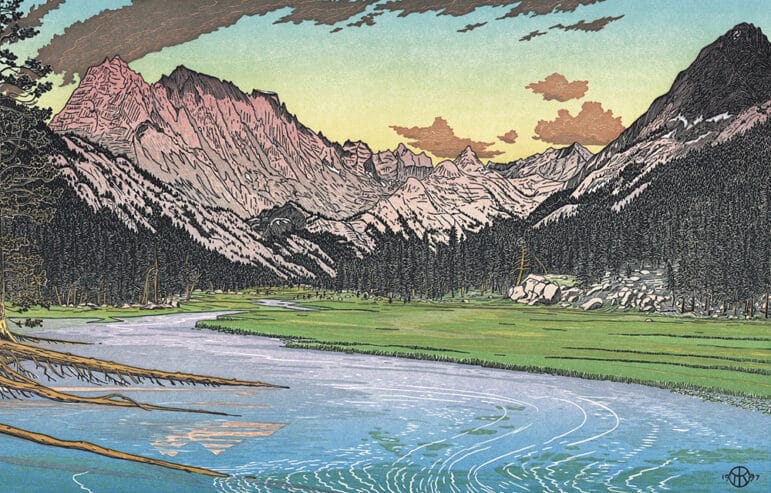 Tom has been practicing the art of Japanese-style woodcut and linocut printmaking for over 40 years, and his masterful skill and stunning use of color is on full display in this series of High Sierra pieces.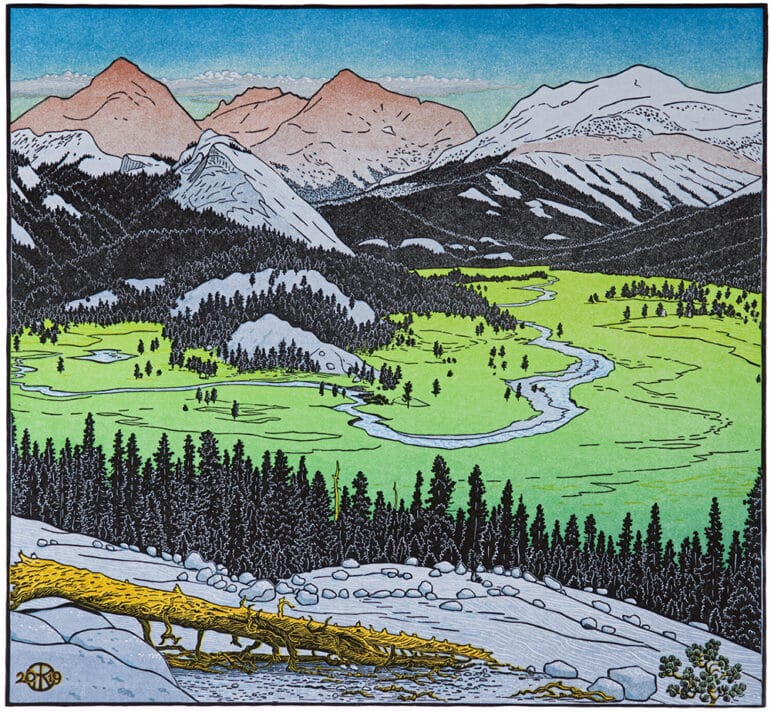 This show will be on exhibit through July. I encourage you to stop by soon if you are interested in purchasing a limited-edition original print—I expect them to be spoken for quickly.
Make sure to come in and check out the show next time you're passing through—these artistic renderings of iconic lakes, peaks, and passes are not to be missed. We're at 51365 Highway 395, at the corner of Third Street and Highway 395. We hope to see you soon!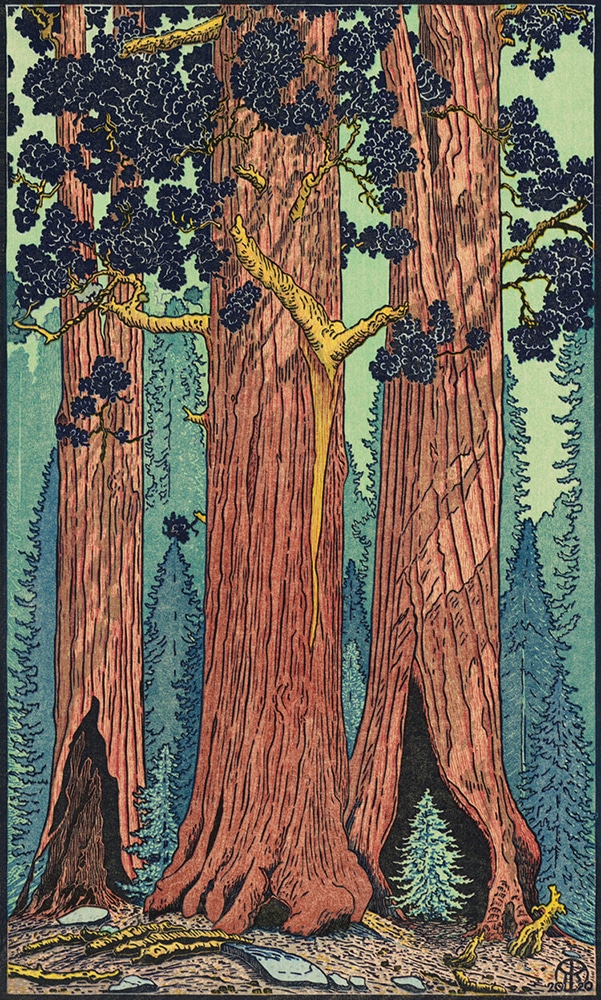 Top photo by Elin Ljung.