This post was written by Lisa Cutting, 2002-2020 Eastern Sierra Policy Director, 2000-2001 Environmental Resource Coordinator, and 1999 Mono Lake Intern.
This weekend author David James Duncan will share reflections on friendship, writing, and remembrance here at Mono Lake. We hope to see you here!
Saturday, October 19 • 3:00–4:30pm • Mono Lake County Park
Sunday, October 20 • 3:00–4:30pm • Lee Vining Community Center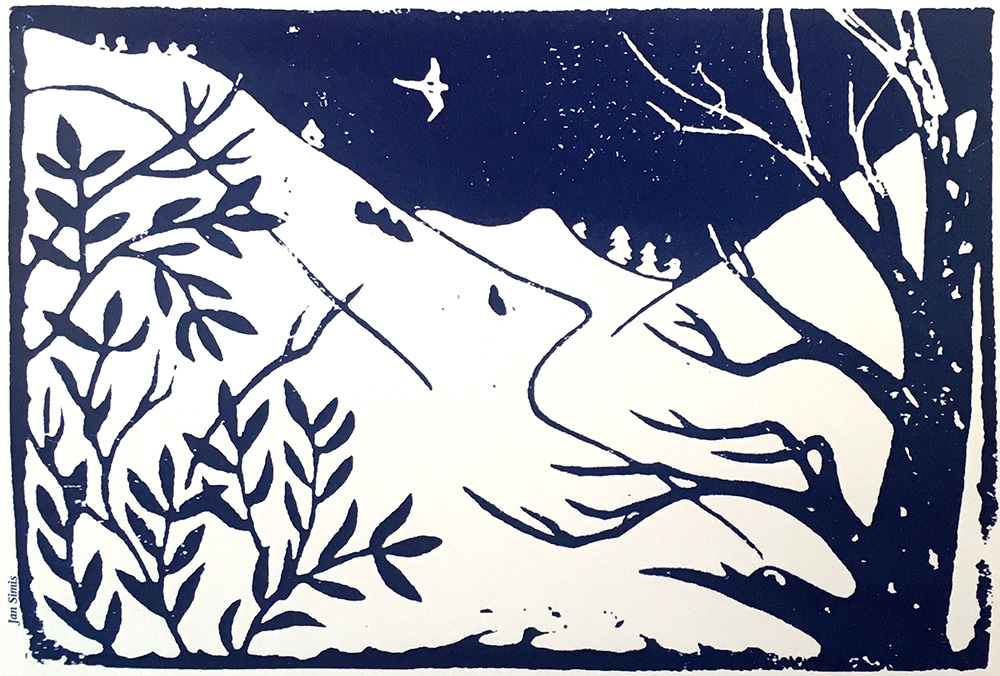 On Saturday, David will share reflections and remembrances gathered along the creative path walked with his friend, celebrated poet Tom Crawford.
On Sunday, David will offer a pre-publication preview of One Long River of Song: Notes on Wonder for the Spiritual and Nonspiritual Alike, a forthcoming book of essays by his friend, renowned author Brian Doyle.
David James Duncan is the author of the novels The River Why and The Brothers K, the story collection River Teeth, the non-fiction collections My Story as Told by Water and God Laughs & Plays, along with the fast response activist books Citizen's Dissent (with Wendell Berry) and Heart of the Monster (with Rick Bass). He is currently here in the Mono Basin working on a novel titled Sun House, as the first-ever Tom Crawford Artist in Residence, sponsored by the DeChambeau Creek Foundation.
Books by David James Duncan, Tom Crawford, and Brian Doyle will be available for purchase at the events, with proceeds benefiting the Mono Lake Committee.
For more information, please contact the DeChambeau Creek Foundation.