This post was written by Rose Nelson, 2017 Outdoor Education Instructor.
After a year of preparation, student anticipation has been building. Questions, excitement, and a little anxiety about traveling far from home whirl in young minds.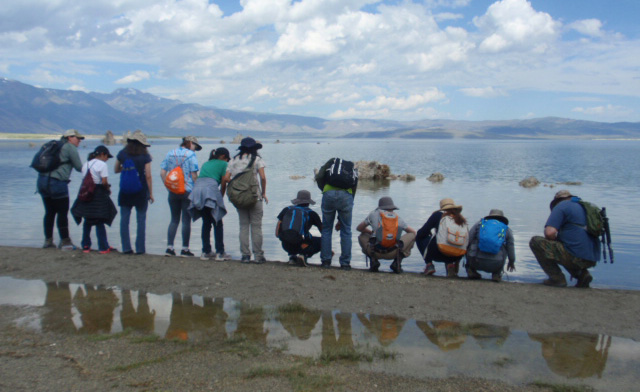 These students make the decision to get in a van and drive over 300 miles; a drive into a journey of where their water comes from. This journey is one of emotional, physical, a mental challenges: the touch of snow, breathing clean air, feeling the elevation of the Mono Basin, seeing wildlife for the first time, submerging themselves in salty alkaline water, strolling the rim of a volcano, and building bonds with their communities, the natural world, and themselves.
It is a journey we will take you on with their voices; the voices of the Mono Basin Outdoor Education Center. What follows is an accumulation of thoughts and feelings—a poetic language—of the various students of the OEC.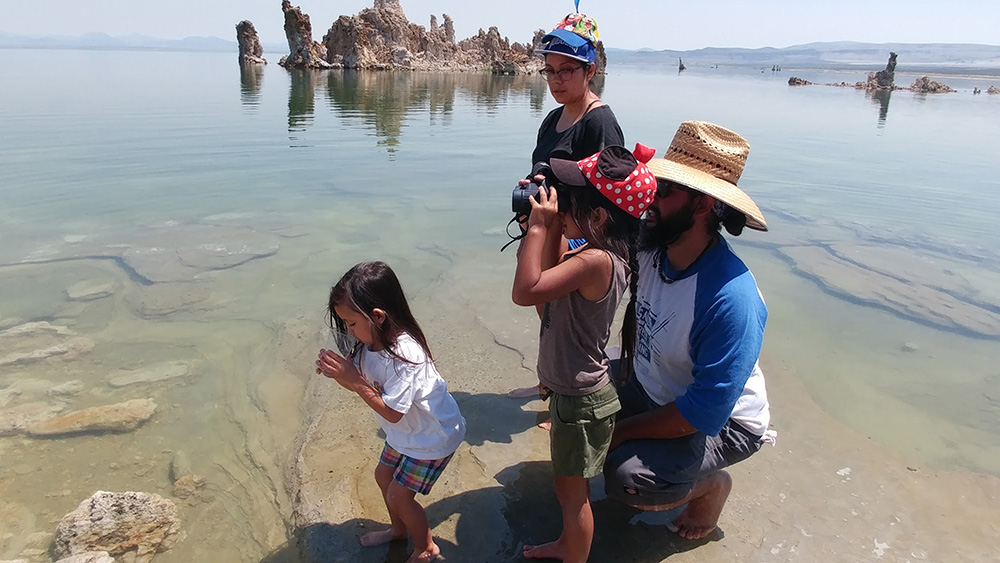 "It's just a bird." "It's just a rock." "I am connected to Mono Lake because I drink water when I'm on my computer."
These are initial thoughts the students have when they arrive in the Mono Basin. They transform quickly to:
"I feel very fulfilled and happy to be in a place that grounds me and keeps clean air in my lungs. Mono Lake is a place of history and if places could talk, I'm sure she'd have a lot to say. I imagine the water from the stream or the memories of the beautiful tufas, the scenery of the lake, I feel full of gratitude, for the birds, the rocks, the clean water, the fuchsia sky after sunset and it all reminds me that we can have this back home someday too. I am able to see the ecosystem thriving."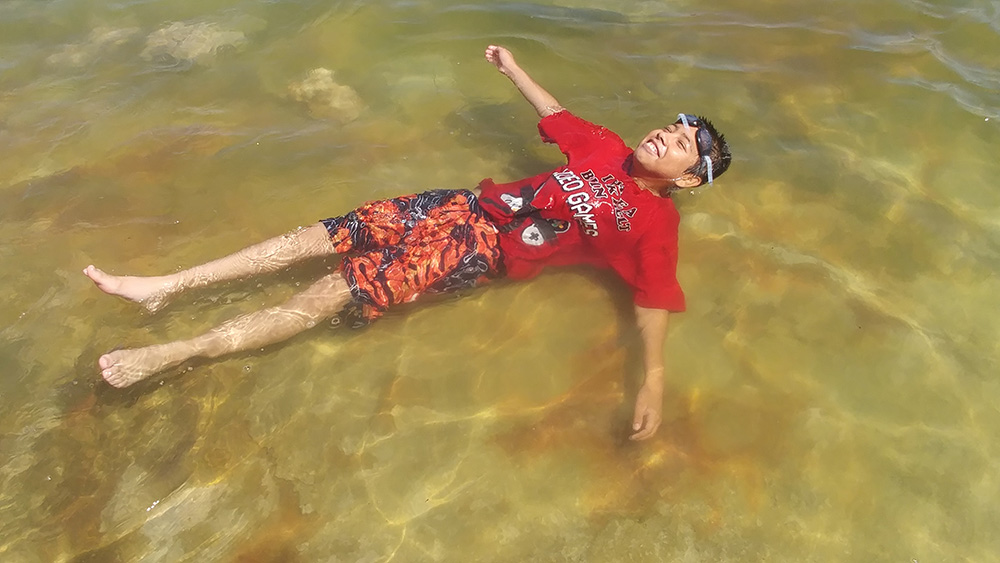 "Exploring the volcano was very nice, even though I felt I couldn't breathe. Hearing the wind instead of sirens, helicopters, trains, or people's pain was beautiful. Walking on stars, walking on obsidian. The obsidian, a rock so sharp, so clear, something I wish I could be."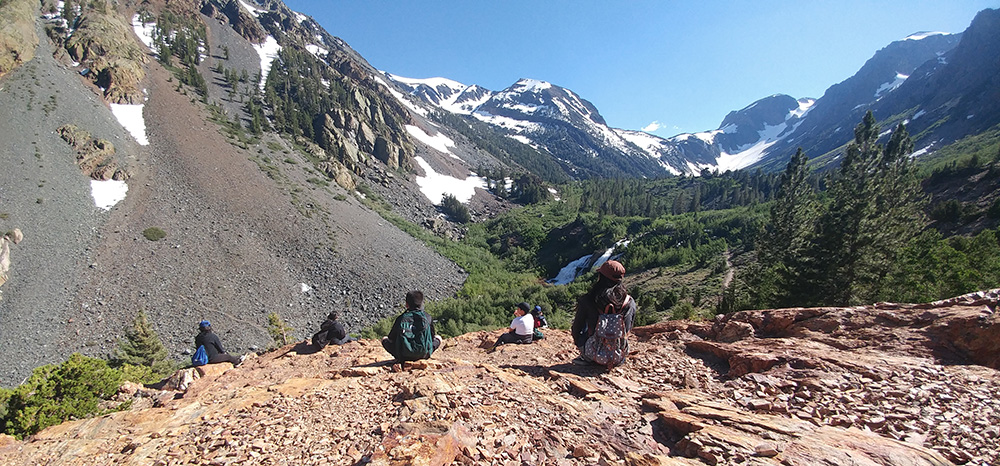 The week spent exploring the Mono Basin can feel like a lifetime. Students who visit are challenged to trust, share and create. On the journey of learning about the Los Angeles Aqueduct, students learn just as much about themselves and their community.
"Nature makes me feel 'one' with the ecosystem and makes me realize that I am a small being in a vast world, filled with amazing landscapes. Happiness comes with unity of nature. Nature is part of us, within us, and among us. A family that cares, loves, and build each other up and makes us better human beings. It has been a beautiful, painful, emotional, triggering, healing process. Would a rosebush be a rosebush if it didn't have thorns?"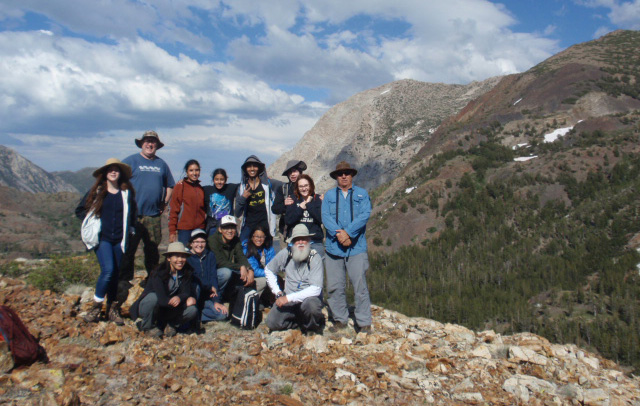 "This trip has taught me that it doesn't have to be a challenge to meet new people. I've gained leadership skills and it is so nice to have people actually listening to you. I hope to save water and motivate others to do it. That way, when I come back, it will look better than I left it … when I come back. Through our talks I am reminded to always build in what is constant—us, all of us."
This is the journey of new Mono Lake friends, our students, and the voices of the OEC.