Already have your tickets?
Log in to Qudio to access the festival.
In case you weren't able to join us live on March 10, this year we are offering a full week of on-demand access for our eleventh annual Wild & Scenic Film Festival. If you already have your tickets, you can log in to Qudio and watch the full recording of the festival through Friday, March 18. If you haven't bought tickets yet, you can still purchase tickets for the event with a special 25% discount when you use promo code ADVENTURE25 and watch at your leisure.
2022 film festival lineup
This year we're also we've added a new feature to the Wild & Scenic Film Festival—a silent auction where you can bid on a variety of outdoor clothing, gear, and fun prize packages to benefit Outdoor Education Center programs. The auction will remain open until 11:00pm Pacific on Friday, March 18, and there are still 16 packages that are open for bidding.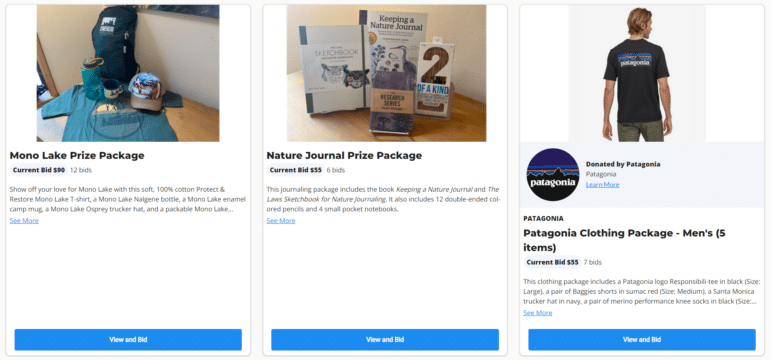 All proceeds benefit the Mono Lake Committee's Outdoor Education Center programs which have been connecting Los Angeles youth with the source of their water for over 25 years through multi-day trips to Mono Lake that focus on watershed education through hands-on learning and stewardship activities.
Check out our event website to see the film lineup, silent auction, full slate of raffle prizes, Robbie's signature film festival cocktails, and more!