This post was written by Joslyn Rogers, 2018 Mono Lake Intern and 2018–2020 Project Specialist.
Don't miss your chance to enter the 2019 Free Drawing! If you haven't yet entered the Mono Lake Committee's 2019 Free Drawing fundraiser, there is still time. Make sure to send in your tickets by September 30 to be eligible to win the early-bird prize—an iPad mini. Otherwise, tickets must be received by December 10 to be eligible to win all of the other prizes.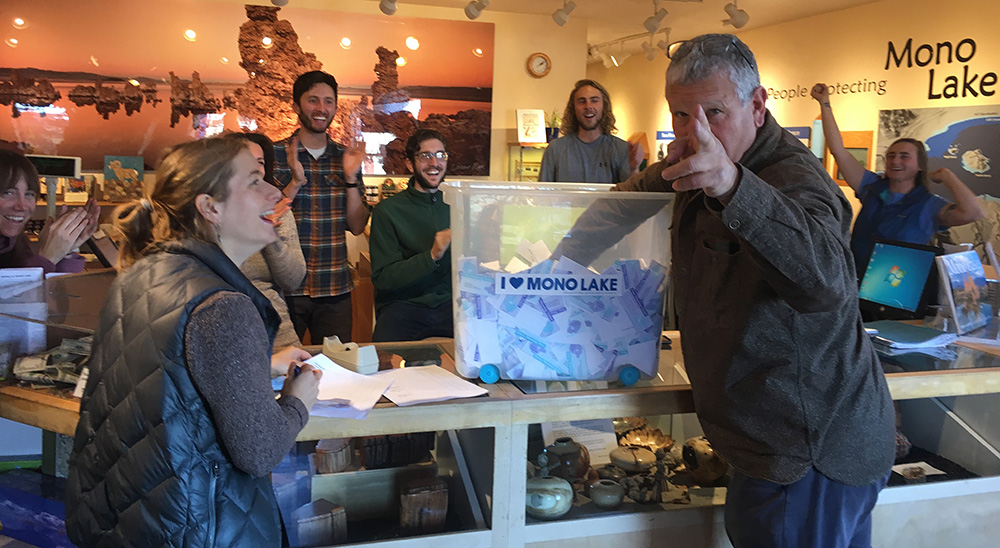 Every year the Free Drawing fundraiser has an amazing selection of prizes. This year is no exception with nearly two dozen excellent packages and items. You could win a fun-filled vacation or relaxing retreat in Yosemite National Park, the Mono Basin, San Francisco, Death Valley, or Benton Hot Springs. You also have a chance to win ski passes, outdoor gear, boat rentals, fine dining at restaurants, and so much more! Ranging from shopping sprees to horseback riding to a guided outdoor adventure, the Free Drawing offers an array of prizes to fit everyone's interests. Be sure to take a look at the complete prize list to see everything we are offering this year.
The Free Drawing is the largest and most successful annual fundraiser for the Committee and is made possible through generous support of businesses, organizations, and individuals.
If you are already a Committee member you should have already received your tickets. You must return them to be entered to win one of these amazing prizes. We suggest you include a $5 donation per ticket to support our protection, restoration, and education efforts here in the Mono Basin, but there is no donation required to enter.
If you are not yet a Committee member, simply send an email with your name and address to Ellen King, Membership Coordinator, and she will send you ten tickets (or more, if you'd like). Be sure to send back the filled-out tickets with your donation to enter the drawing. If you're coming to visit us in Lee Vining, you can also enter the Free Drawing in the Mono Lake Committee Information Center & Bookstore.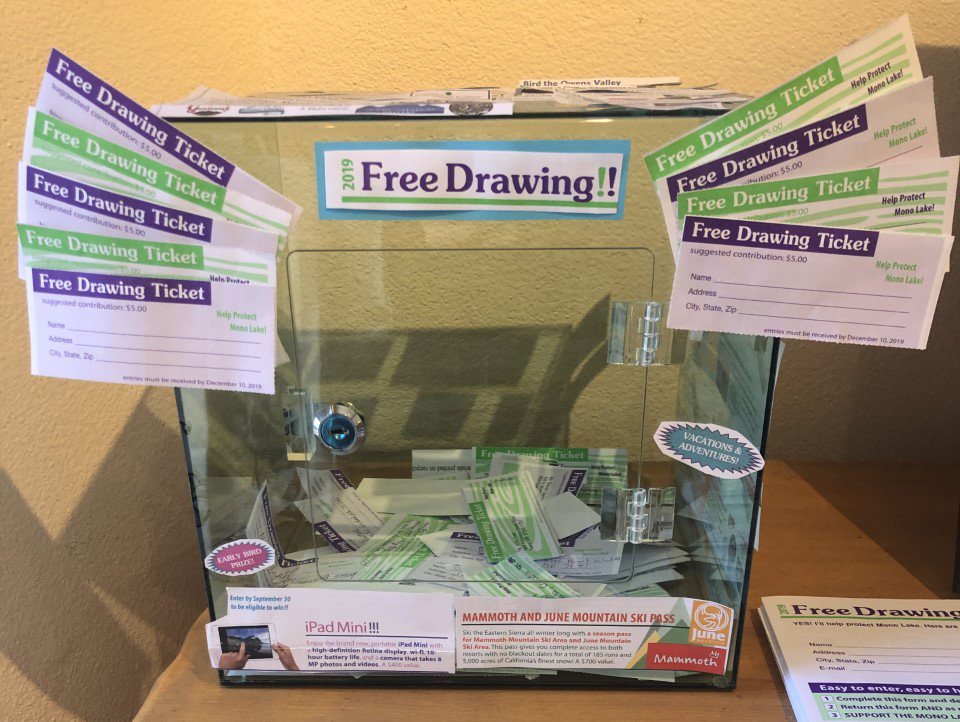 I wish you the best of luck in entering the Free Drawing and hope I will be able to give you a congratulatory call come December!