Are you interested in learning more about Mono Lake on your next visit? This year we are offering free guided South Tufa tours every Saturday and Sunday at 1:00pm through the winter in partnership with the Mono Lake Tufa State Natural Reserve. It's easy to reserve your spot online for tours through the end of March using our new, mobile-friendly registration website.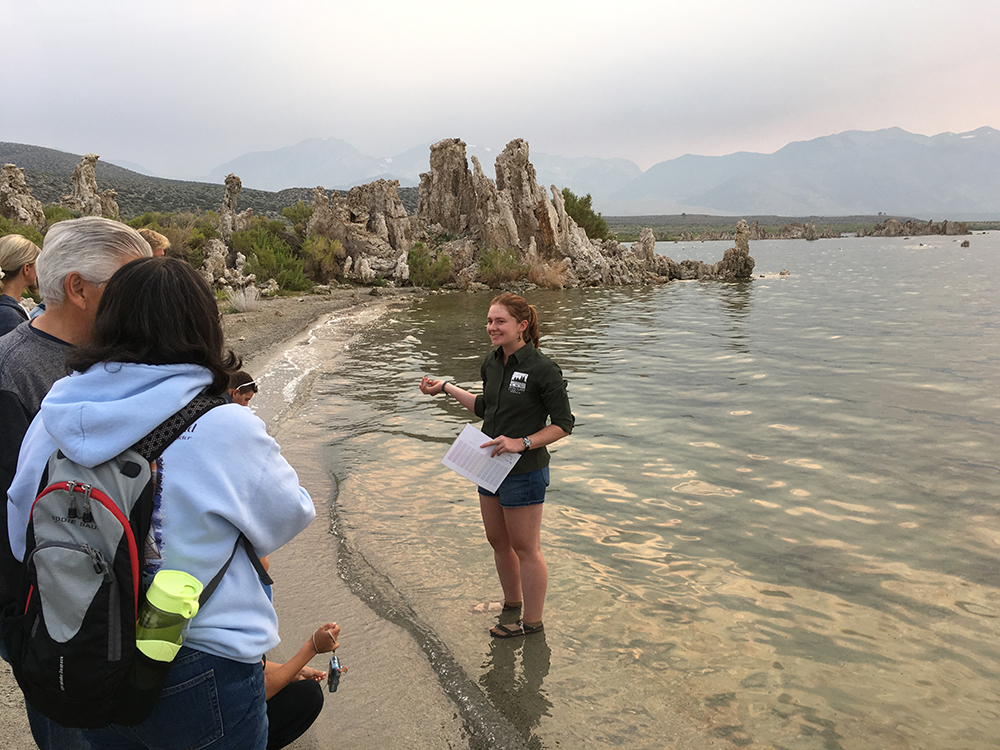 Come explore the enchanting South Tufa area with an expert naturalist to learn more about the natural and political history of Mono Lake. We will talk about the local flora and fauna and how Mono Lake is truly a fountain of life, sustaining trillions of brine shrimp and millions of migratory birds each year. We will also discuss the water story of Mono Lake and how this entire ecosystem was very close to being completely lost. Tours generally last about an hour and cover about one mile. Come prepared with a bottle of water, a hat, sunglasses, and winter layers to stay warm.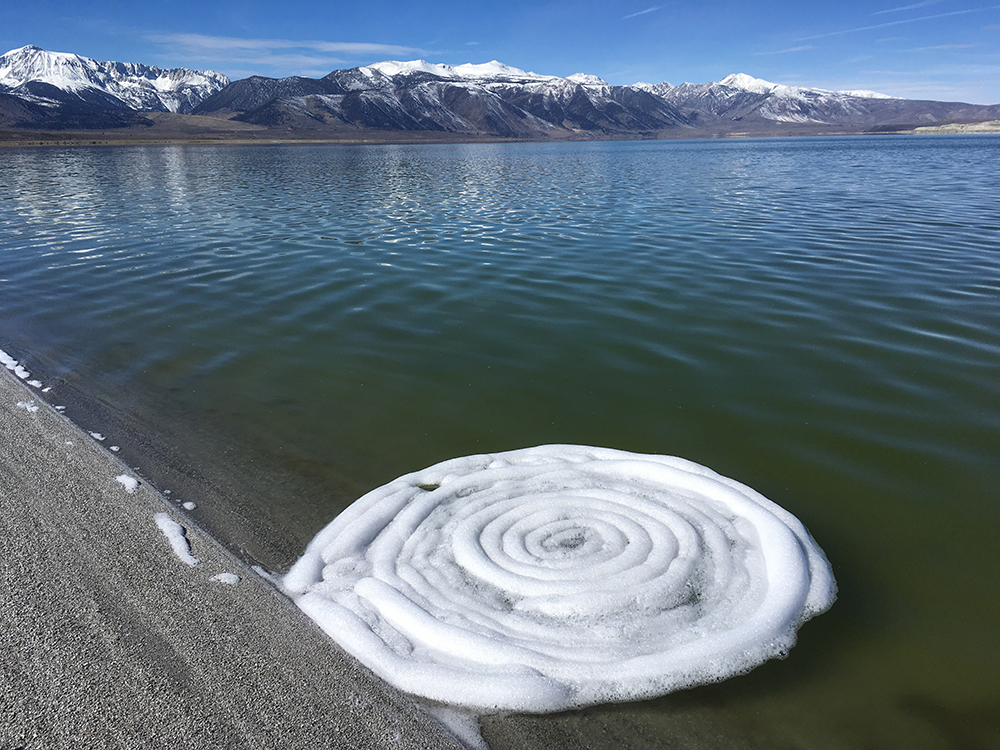 When planning your trip, be sure to consult the weather forecast and local road conditions. During the winter, tire chains may be required at any time, so make sure you are prepared. After major storms, it is also possible that the road to South Tufa will not be plowed and tours will be cancelled, so be sure to call the Committee at (760) 647-6595 or visit our Information Center & Bookstore in Lee Vining to check the status of tours. We are open daily 9:00am to 5:00pm. Hope to see you in the Mono Basin soon!