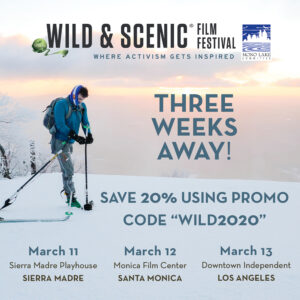 This post was written by Joslyn Rogers, 2018 Mono Lake Intern and 2018–2020 Project Specialist.
The Mono Lake Committee's ninth annual Wild & Scenic Film Festival in Los Angeles is only three weeks away! This year we are hosting three screenings of the festival: March 11 at the Sierra Madre Playhouse in Sierra Madre, March 12 at the Monica Film Center in Santa Monica, and March 13 at the Downtown Independent in downtown Los Angeles.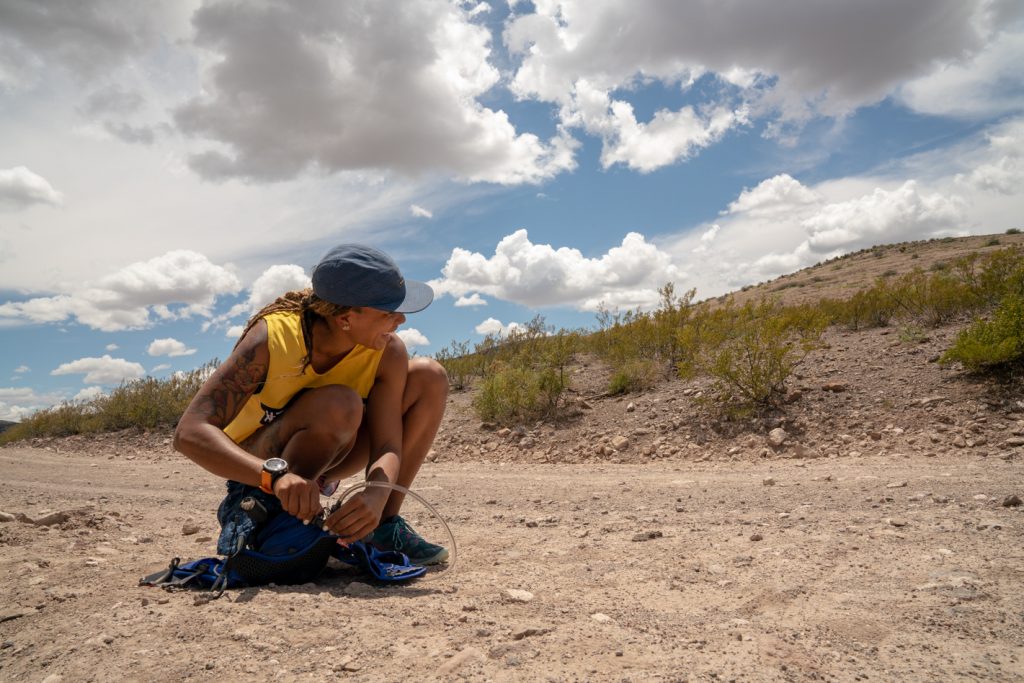 Join us for an evening of fantastic short films on hiking, skiing, conservation, community, and wild places. If you haven't yet bought your tickets, you'll now have even more reason to do so! This is our first year hosting a screening downtown, and we have some extra perks for those joining us there.
First, tickets for the showing downtown are half off from now until March 8 using the promo code "WILD50" at checkout here.
In addition, all attendees at the downtown venue will receive a door prize from REI for 23% off one REI Co-op brand item, class, or tour.
On top of both those perks, you can expect a free raffle ticket included with your ticket which qualifies you to win great prizes from Arc'teryx, REI, DAMA Restaurant & Bar, LA Boulders, and more.
The doors open for the downtown screening 6:00pm with a reception with Committee staff, and a chance to grab a drink and enter the raffle. The films begin at 7:00pm.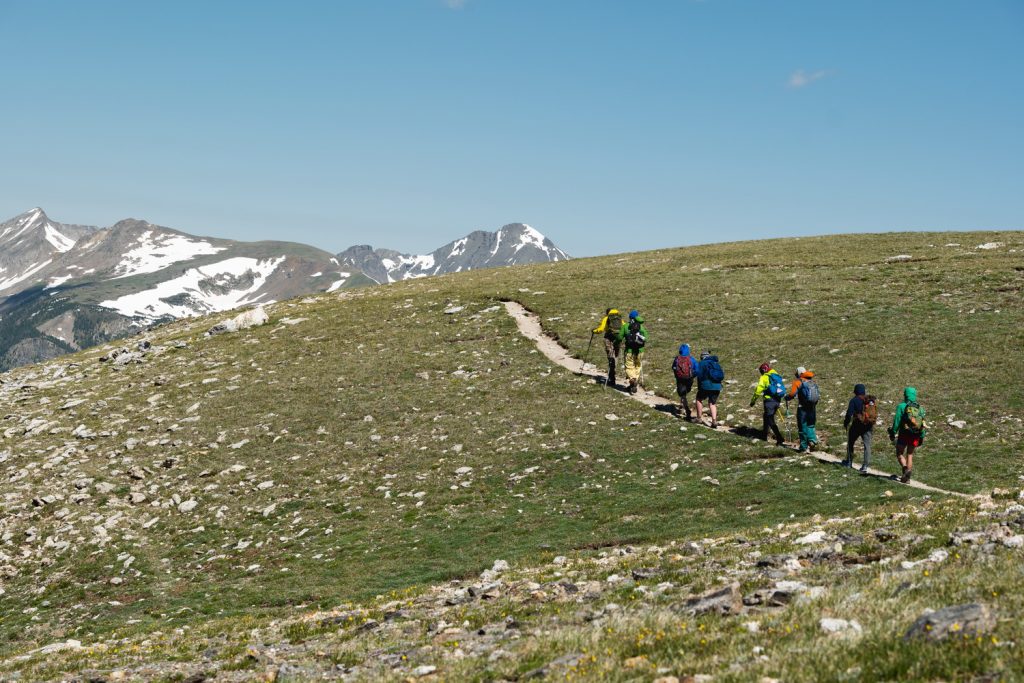 This year's full lineup of fantastic short environmental and adventure films is available here. Tickets can be purchased here for Sierra Madre, here for Santa Monica, and here for downtown Los Angeles or by calling us at (760) 647-6595.
The Wild & Scenic Film Festival is a fundraiser for the Mono Lake Committee's Outdoor Education Center programs, which bring underserved and at-risk Los Angeles youth to the source of their drinking water in the Mono Basin for week-long community-building experiences in the outdoors. The festival is also an opportunity to connect with other people who love Mono Lake and the Eastern Sierra at the southern end of the Los Angeles Aqueduct.
We hope you'll join us for a night of inspiring films that also benefits environmental education in the Mono Basin. Get your tickets now so we'll get to see you in March!