This post was written by Gabrielle Renteria, 2015 Bookstore Assistant, 2016 Mono Lake Intern, 2016–2018 Project Specialist.
Tickets for the annual Wild & Scenic Film Festival in Los Angeles are on sale now! We are excited to have screenings at two locations this year; the Old Town Music Hall in El Segundo on Thursday March 9 from 7:00-10:00pm and the Sierra Madre City Hall Council Chambers on Saturday, March 11 from 2-3pm for a matinee and from 7:00-10:00pm as well.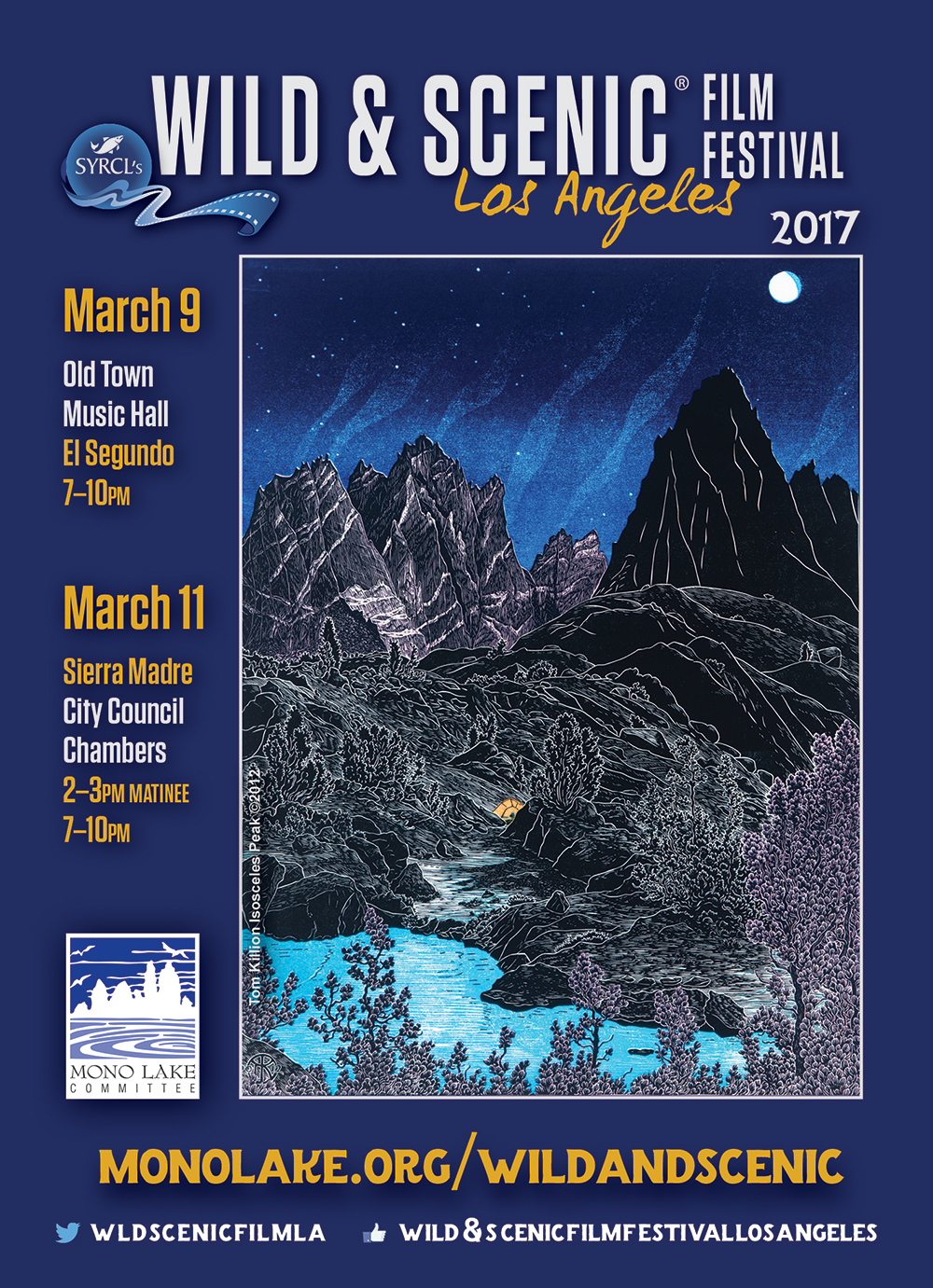 This year's festival features ten beautiful and fun films about nature, conservation, and activism through the lens of skiing, surfing, mountaineering, photography, whitewater rafting, and more.
Tickets can be purchased here or by calling us at (760) 647-6595. For more information, including film lineups and parking information, check out the Wild & Scenic Film Festival, Los Angeles website. You can also follow the festival on Facebook and Twitter for all the latest news.
All proceeds from the event go to the Mono Lake Committee's Outdoor Education Center programs that bring students from Los Angeles to the Mono Basin to learn about the source of their water through five days of life changing outdoor experiences.
See you there!