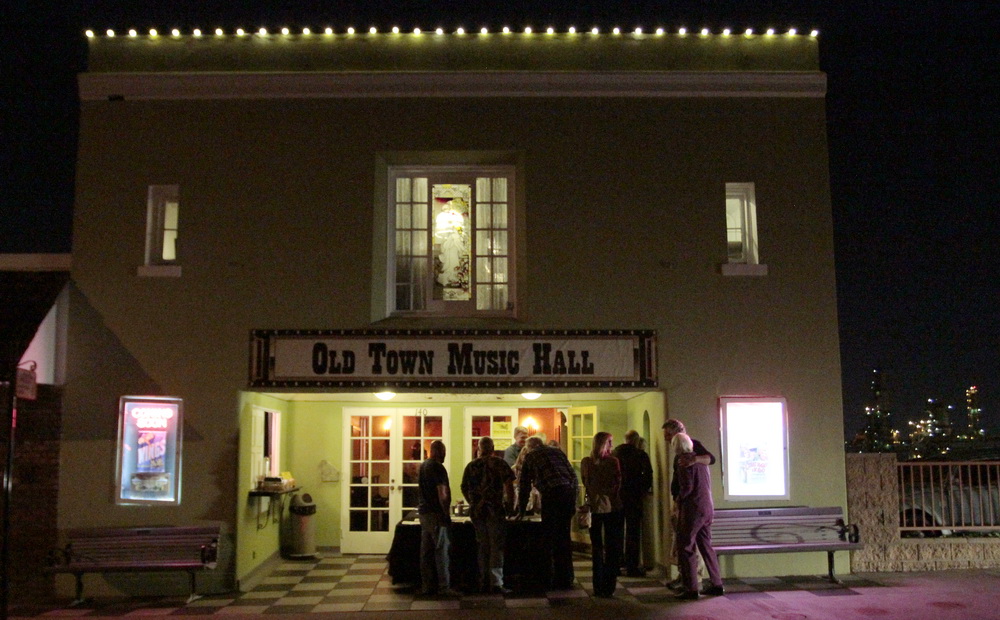 Tickets to the Mono Lake Committee's Wild & Scenic Film Festival in Los Angeles are now available! Simply visit the Mono Lake Committee online store to purchase yours today. We are thrilled to be continuing our event at the Old Town Music Hall in El Segundo on Thursday, March 10 at 7:00pm, which will kick off with a Mighty Wurlitzer Pipe Organ performance (not to be missed). We are also expanding the festival to the Sierra Madre City Hall Council Chambers on Saturday, March 12, for a special children's program at 2:00pm and our full lineup at 7:00pm.
This year's festival features 14 short films on everything from skiing to cycling, bighorn sheep to dogs, and slacklining to skateboarding, all through beautiful, poignant, and fun films. All proceeds from the event go to the Committee's Outdoor Education Center programs, which bring youth from Los Angeles to the Mono Basin to learn about the source of their water through five-day life-changing outdoor experiences.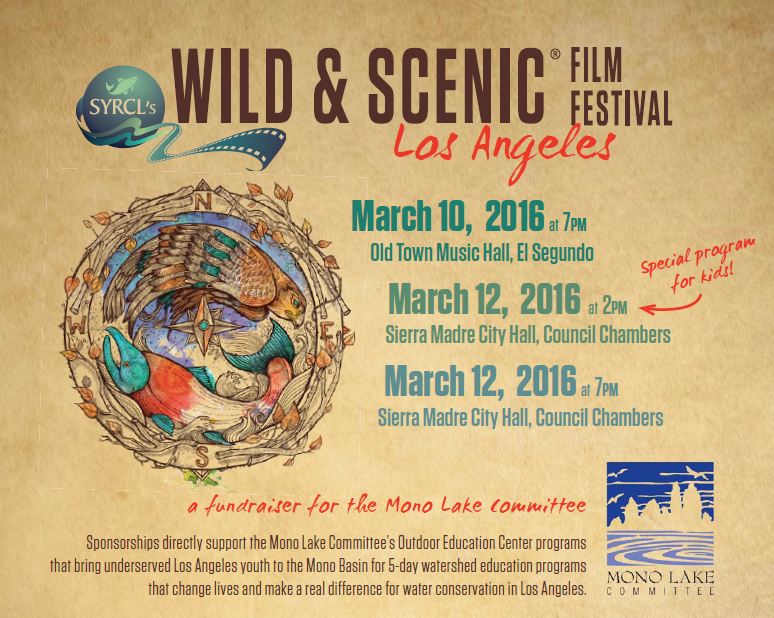 Advance tickets are only $12 for the El Segundo program on March 10 and $10 for Sierra Madre evening program on March 12. Advance tickets for the children's program are just $3 each. Special discounts are also available for students.
All tickets can be purchased online on the Mono Lake Committee online store or by calling the Committee at (760) 647-6595. For more information, including the film lineups, parking information, and more, check out the Wild & Scenic Film Festival, Los Angeles website.  You can also follow the festival on Facebook and Twitter for all the latest updates. We hope to see you at one of the festivals in March.