Reserve your spot in the Winter Photography at Mono Lake field seminar, coming up January 10–12, 2020!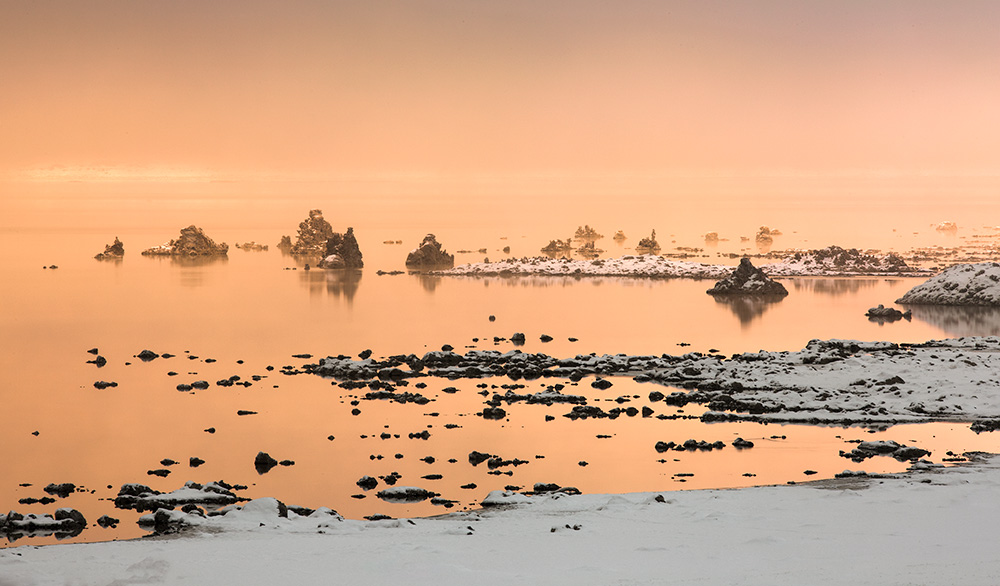 So far this winter we have experienced all kinds of picturesque weather—snowstorms, bright sunny days, poconip ice fog, skims of ice on Mono Lake, and colorful sunrises and sunsets. It's shaping up to be a great season for winter photography.
Professional photographer and longtime Monophile Joe Decker leads the seminar—with his extensive experience at Mono Lake in winter as well as his time in the Arctic,  he is adept at helping participants find the best photographic opportunities.
The winter photography seminar also includes a chance to have dinner at Epic Cafe, which is typically closed in winter. This welcoming cafe is home to chef Linda Dore, who has catered the winter seminar dinners for many years.
We'd love to see you here early in the year—reserve your space today!