The Mono Basin can feel completely quiet and isolated in winter. Mountain passes close for the season and visitors dwindle to a trickle. Birds have flown to warmer places and it's as if the whole basin is far away from everything else in the world.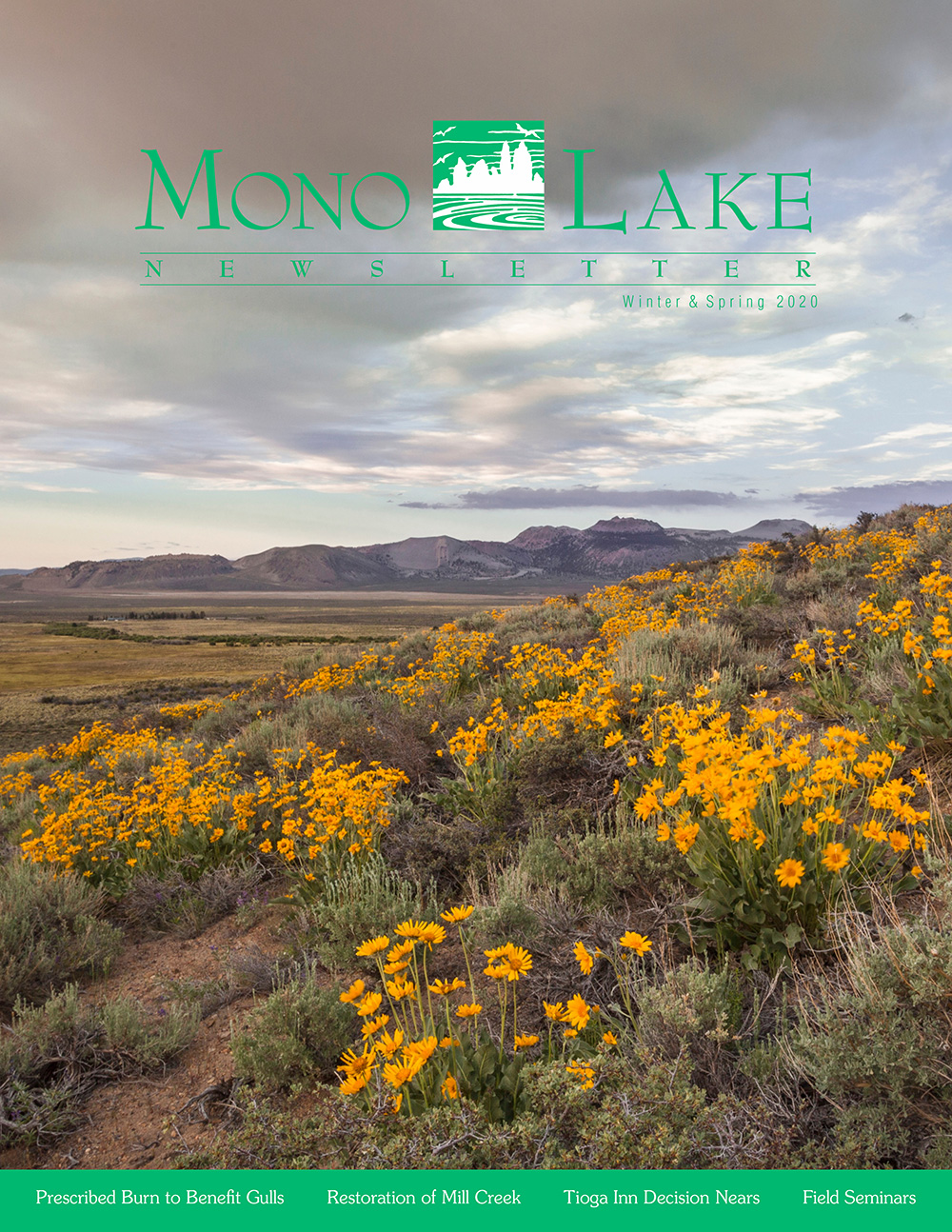 But during the prescribed burn on Twain Islet this month I was reminded of how many people see Mono Lake, even in the depths of winter.
Eastern Sierra neighbors hiking north of the lake took photos of the plumes of smoke rising near Negit Island. Locals came into the bookstore to inquire about the activity out on the lake. Someone called to ask if the volcanoes were erupting! Members keeping an eye on the Mono Lake webcams called in, curious about the boat zipping back and forth. I talked to people watching from Big Pine, San Luis Obispo, Riverside, Reno, and the Midwest.
Everyone was thrilled to hear about the prescribed burn, an exciting first step in a long-planned and carefully coordinated effort with the Inyo National Forest and Point Blue Conservation Science to restore California Gull nesting habitat on the islets that has been taken over by invasive weeds.
People saw Mono Lake in the 1970s when David Gaines brought it—via slideshow—to Audubon chapters and Sierra Club gatherings. People saw the Mono Lake Committee through court cases and legal challenges, procedural victories and restoration milestones. People see Mono Lake through droughts and big water years, through lake levels painfully low and lake levels rising.
Thank you for seeing Mono Lake and this work we do to protect it, especially when it feels like we're a million miles away and quieter than the daily news cycle. Thank you for checking on the webcams and following along on social media. Thank you for watching for this Newsletter in your mailbox. I hope you enjoy it.
Top photo courtesy of John Dittli.