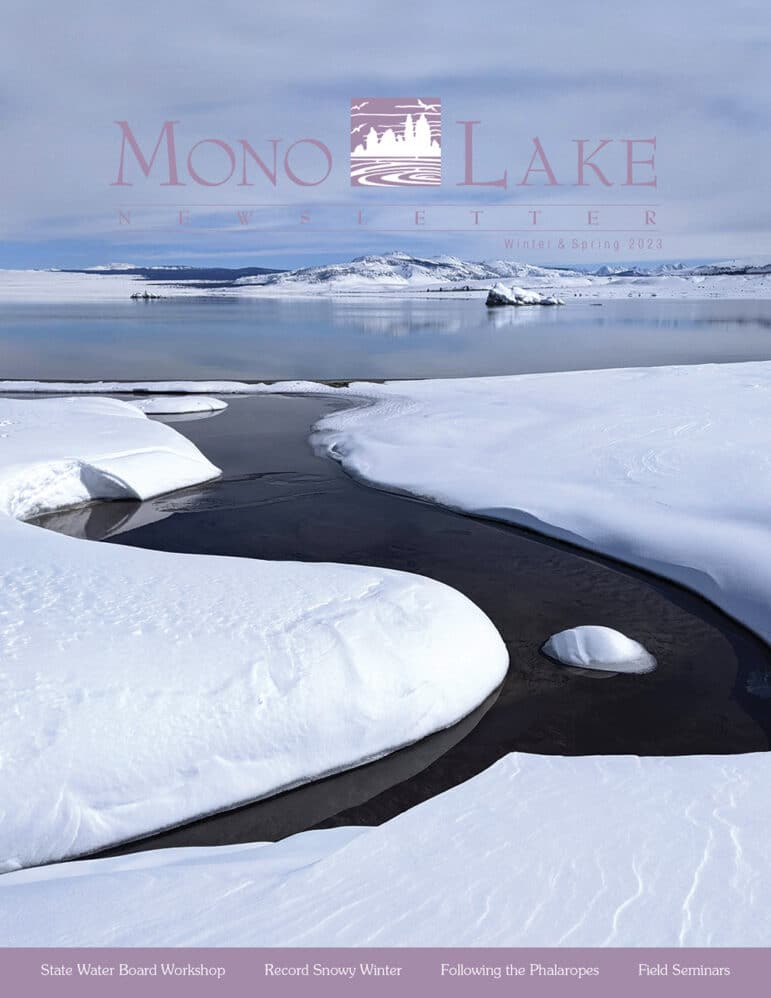 I remember when April 1st was a normal, good-humored day at the office.
We greeted each other with "happy April Fool's Day" and pulled small pranks. One year Arya and I dangled a plastic toy dinosaur out the attic vent so it appeared in the Lee Vining webcam. Flying dinosaurs at Mono Lake!
Greg would always greet us with "happy new runoff year" because April Fool's Day is also the first day of each runoff year. That's why the State Water Board chose April 1st as the date that determines the Los Angeles Department of Water & Power's (DWP) allowed stream diversions for the next 12 months. No joke.
Lately April 1st has become more stressful. For two years now it has been a downright nail-biter of a day because the lake has been so close to a level at which DWP's allowed diversion amount changes. And for two years now the lake has come in juuuust under the level that allows DWP's diversions to quadruple.
I always want Mono Lake to rise. So it's a strange feeling to be hoping, just for the last two weeks of March, that Mono Lake won't rise. Just for a little while, just to keep it at that lower diversion threshold, just for now.
These stressful April 1sts are a microcosm of why the Mono Lake Committee has asked the State Water Board to suspend DWP's stream diversions until Mono Lake can rise to its healthy Public Trust lake level. The lake inches higher and diversions push it back down, year after year … for 29 years now. It's time to let the lake rise uninhibited.
On April 1st I'd like to joke with my coworkers instead of biting my nails. I'd like to feel the relief of knowing that DWP is not diverting water from Mono Lake's tributary streams. And I'd like to see the lake actually, finally rise—for feet and feet and feet—until it laps at the higher, safer shoreline of 6392 feet above sea level.
I bet you would too.
Top photo by Bartshe Miller, Newsletter cover photo by Robbie Di Paolo.