If you haven't yet donated to the Long Live the Gulls campaign, now is the moment—we have only five days left to reach our goal of $15,000. Plus, a generous anonymous donor called yesterday and will be matching all gifts, dollar for dollar, starting today through the end of the fundraiser on March 28, so your contribution will go twice as far!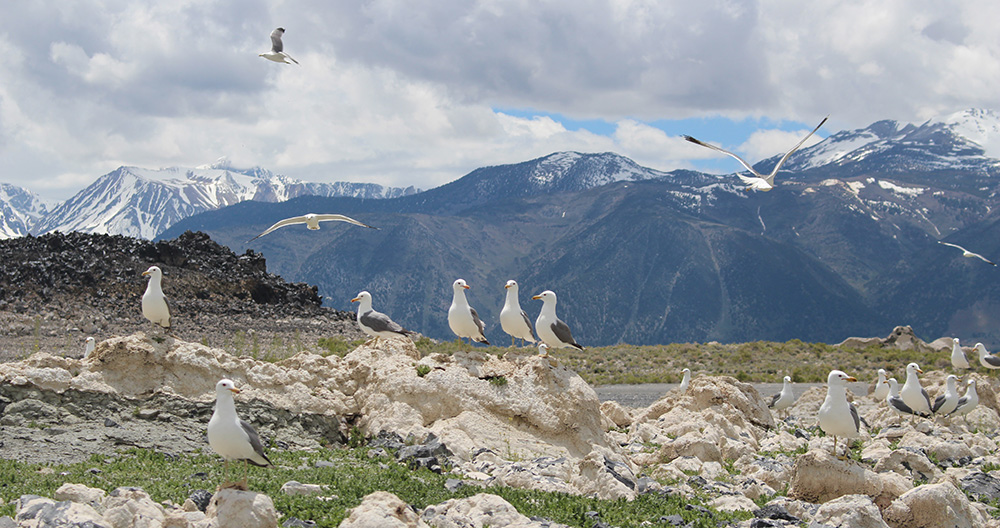 Thank you to the 158 donors who have already joined this collective effort to help protect the gulls until Mono Lake rises above the threshold of concern this summer. Thanks to your donations the materials for the temporary electrified fence are now more than 75% funded.
Please donate today to double your impact and protect Mono Lake's gull colony—one of the largest California Gull colonies in the world—from coyote predation before nesting begins in April. Thank you for your support and long live the gulls!
Top photo courtesy of Point Blue Conservation Science.