October 2, 2021
@
8:30 am
–
October 3, 2021
@
4:00 pm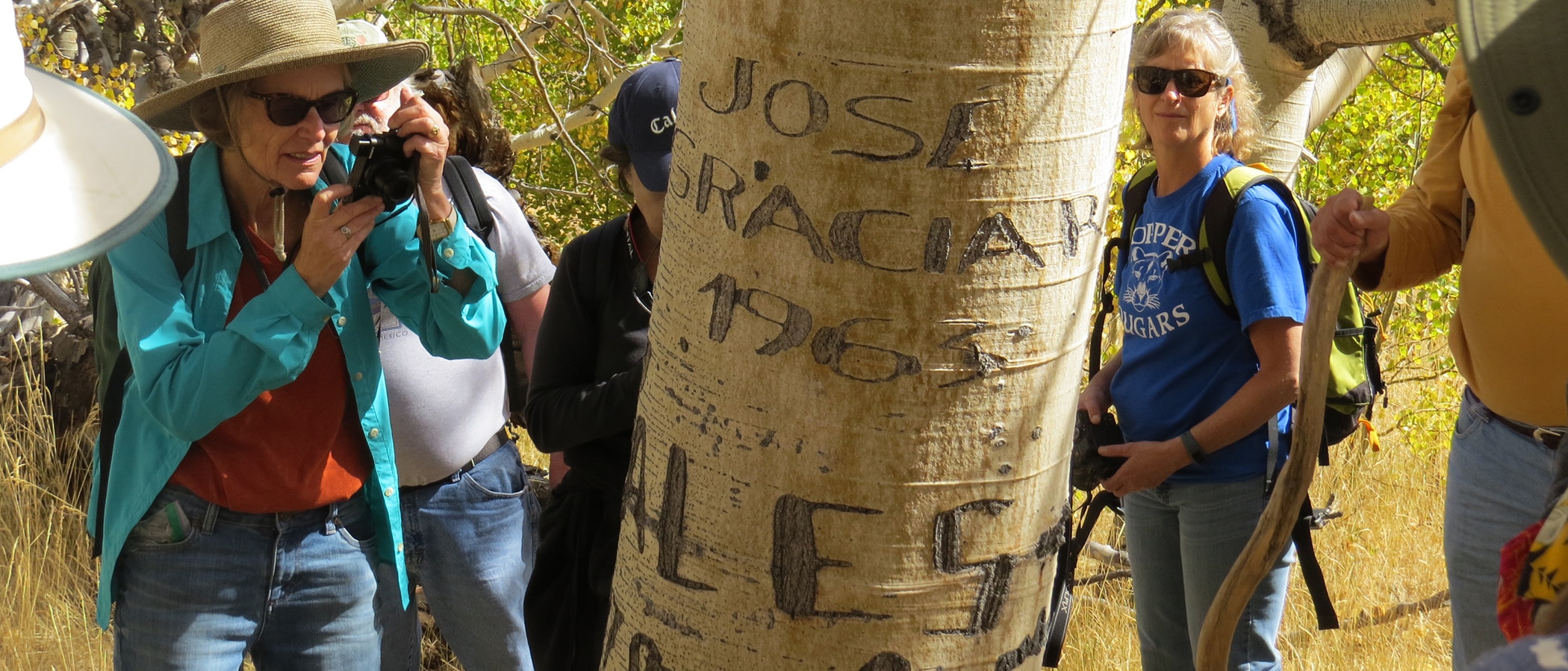 A century of sheep grazing brought Basque sheepherders into the Mono Basin's aspen-bordered meadows, and they left numerous carvings—arborglyphs—on the aspens. Join the instructors for an enchanting journey into the aspen groves to explore this historical art form and to learn about the wildlife, insects, and birds that are drawn to the groves. Richard Potashin has been discovering and documenting aspen carvings for many years. Nancy Hadlock is a retired naturalist, interpreter, and educator for the National Park Service and US Forest Service with more than 30 years of experience. Photo by Nora Livingston.
Arborglyphs & Aspen Natural History is full. Add your name to the waitlist here:
Details
Date: October 2–3, 2021
Instructors: Richard Potashin & Nancy Hadlock
Price: $157 for members / $172 for the public
Event Category:
Registration: Begins April 15, 2021 at 9:00am PDT for Mono Lake Committee Members.
Questions? Contact the field seminar team by email or phone at (760) 647-6595.