September 24, 2021
@
6:30 pm
–
September 26, 2021
@
4:00 pm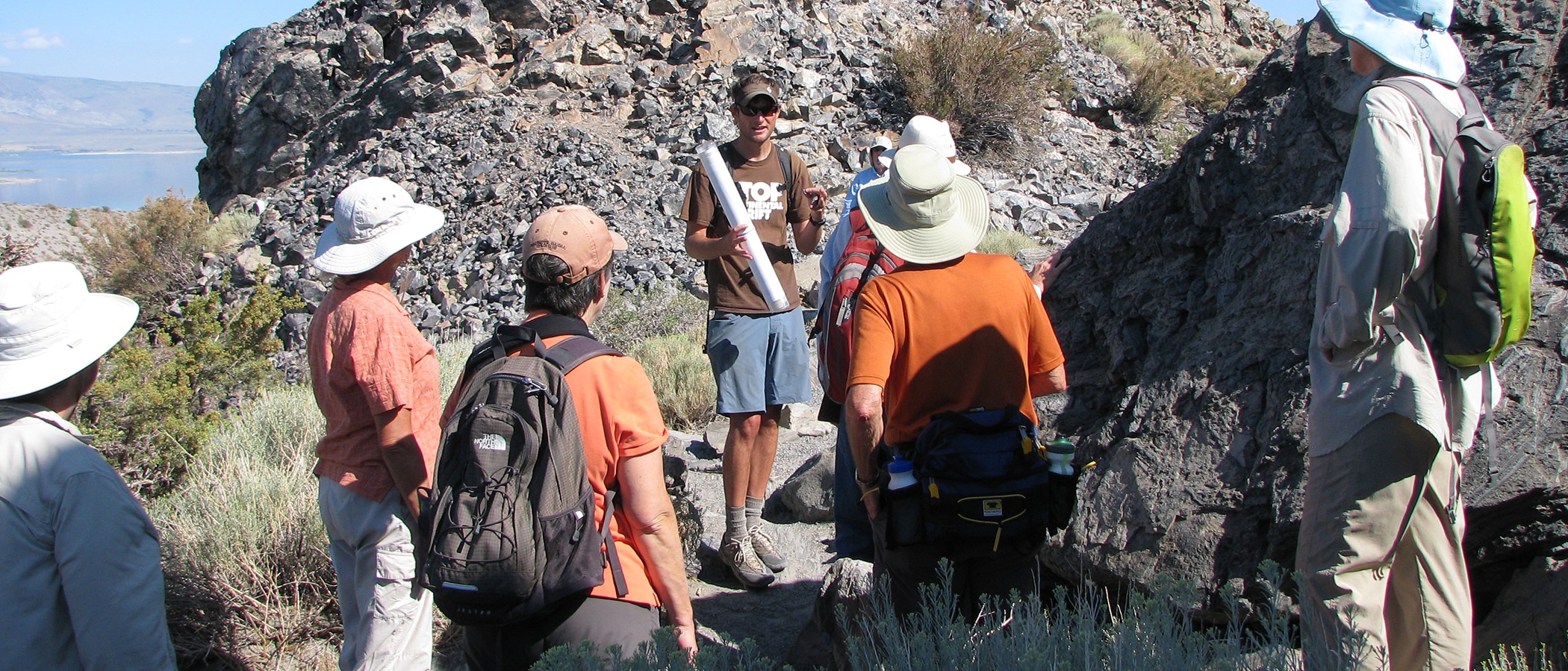 From volcanic craters to glacial moraines, earthquake faults to tufa towers, the Mono Basin displays some of the most unique, spectacular, and accessible geology anywhere in the world. This seminar, consisting of field visits to the premier sites, will present in understandable fashion the geologic stories of the Mono Basin. Greg Stock is the first ever Yosemite National Park geologist. He has authored or co-authored more than 50 papers and abstracts on Sierra Nevada geology and is co-author of the book Geology Underfoot in Yosemite National Park. Photo by Elin Ljung.
Geology of the Mono Basin is full. Add your name to the waitlist here:
Details
Date: September 24–26, 2021
Instructor: Greg Stock
Price: $167 for members / $182 for the public
Event Category:
Registration: Begins April 15, 2021 at 9:00am PDT for Mono Lake Committee Members.
Questions? Contact the field seminar team by email or phone at (760) 647-6595.