Community members, friends, and family of Andrea Mead Lawrence gathered at Mammoth Mountain's Parallax Restaurant on May 3 to present Los Angeles community leader Elsa Lopez with the 2019 Andrea Lawrence Award.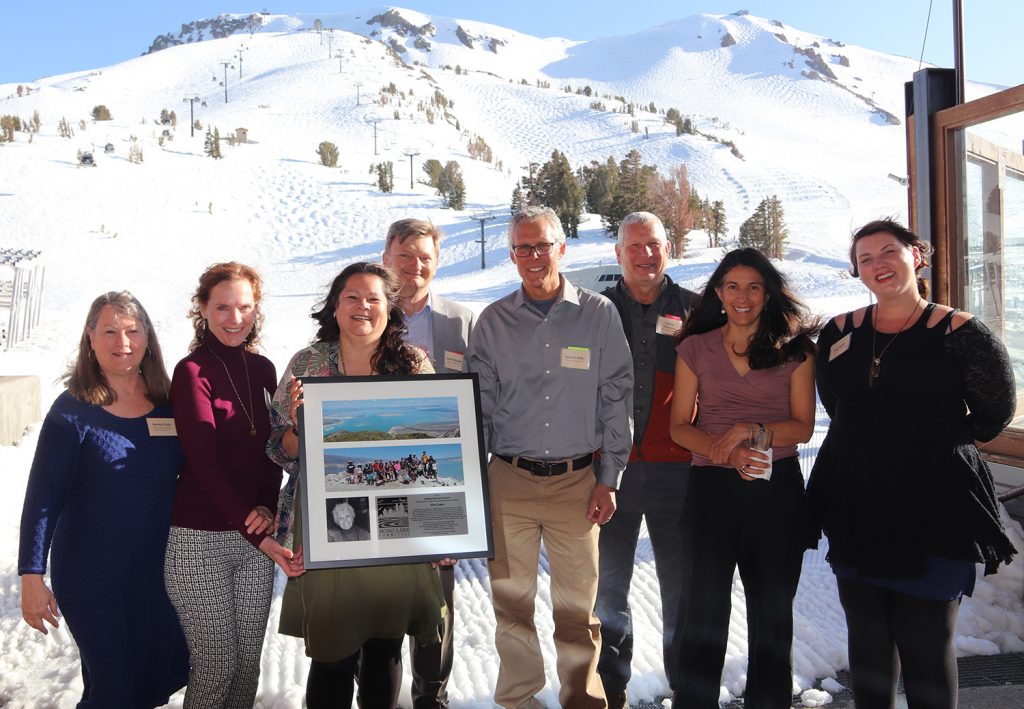 Elsa is a pioneering educator and activist committed to strengthening the link between Los Angeles and Mono Lake. Beginning in the 1980s, Elsa engaged her organization, Mothers of East Los Angeles–Santa Isabel, in the successful implementation of LA's ultra-low-flush toilet retrofit program, creating effective water conservation solutions in her community.
Elsa envisioned physically connecting community youth participating in the water conservation program by bringing them to Mono Lake to see the remarkable place they were protecting. Beginning with these early trips in partnership with the Mono Lake Committee, Elsa's leadership inspired the current Mono Basin Outdoor Education Center programs that connect inner-city youth with the source of their water through week-long adventures at Mono Lake.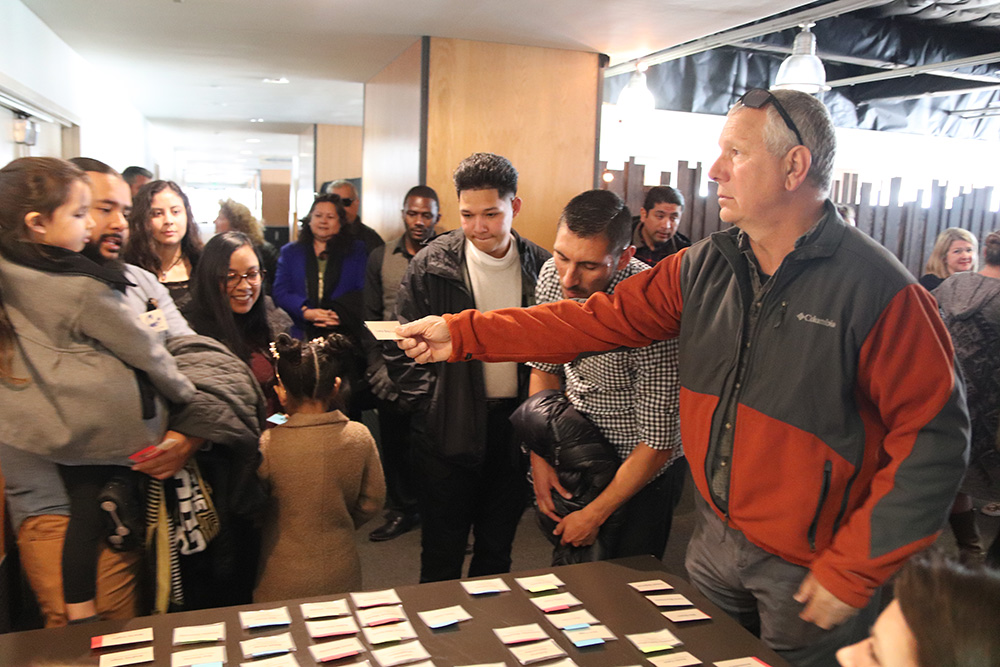 The event offered many opportunities to learn more about the Mono Basin Outdoor Education Center, which is celebrating its 25th anniversary this year. Students from the visiting Outdoor Education Center group were also able to attend the dinner. The group, from Outward Bound Adventures, shared their experiences as current and future environmental educators and also talked about what they had learned so far on their visit to the Mono Basin. Quentin Lawrence presented the Committee with a contribution from the Andrea Lawrence Fund to support the ongoing programs at the Mono Basin Outdoor Education Center.
To learn more about the Andrea Lawrence Award and past award recipients, click here.