This post was written by Lisa Godenick, 2016 Outdoor Education Instructor.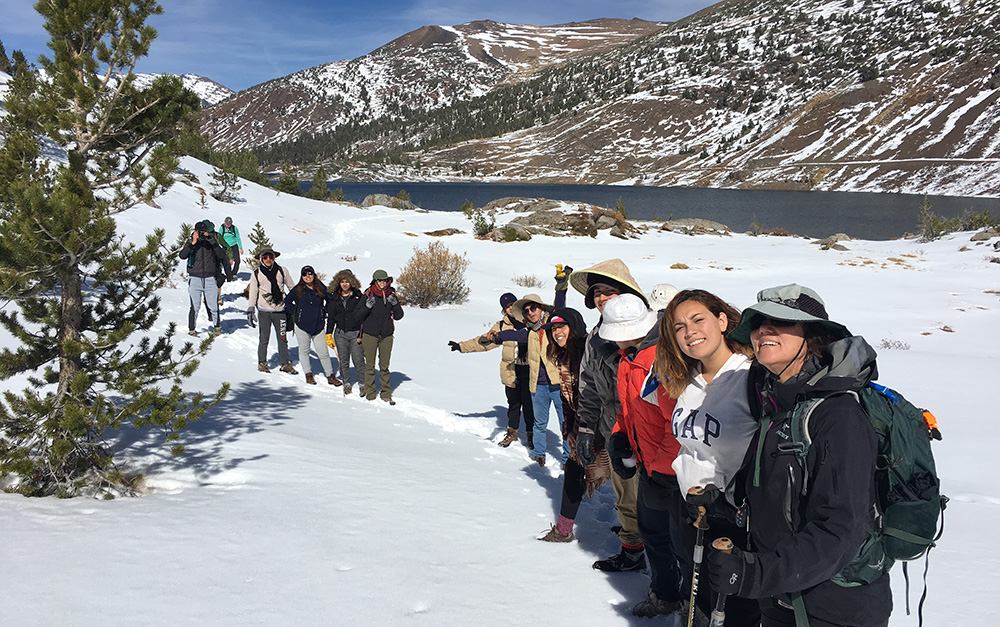 Written from the perspective of students from Roosevelt High School.
I am from Guatemala. I have never seen snow.
I am from Mexico. I have never seen snow.
I am from El Salvador. I have never seen snow.
I LOVE SNOW! ME GUSTA LA NIEVE!
I go to Roosevelt High School. I should be a senior, but because I have to pass all four of the English Language Development courses, I am a sophomore. This is my first time in the mountains in the Sierra Nevada. It is so beautiful in the Mono Basin. I do not ever want to leave this place. This reminds me of my life back in my country—in a way that we do things as a community. The Outdoor Education Center (OEC) program requires us to work in groups, in collaboration. This is not what I am used to at school.
My two teachers who created this opportunity go out of their way to connect with those of us who are learning English. One founded the Roosevelt Outsiders Club, while the other carried the torch to make us the longest-lasting group to attend the Mono Lake Committee's OEC program. My school has been coming here since 2001. I am so lucky. Estoy con suerte.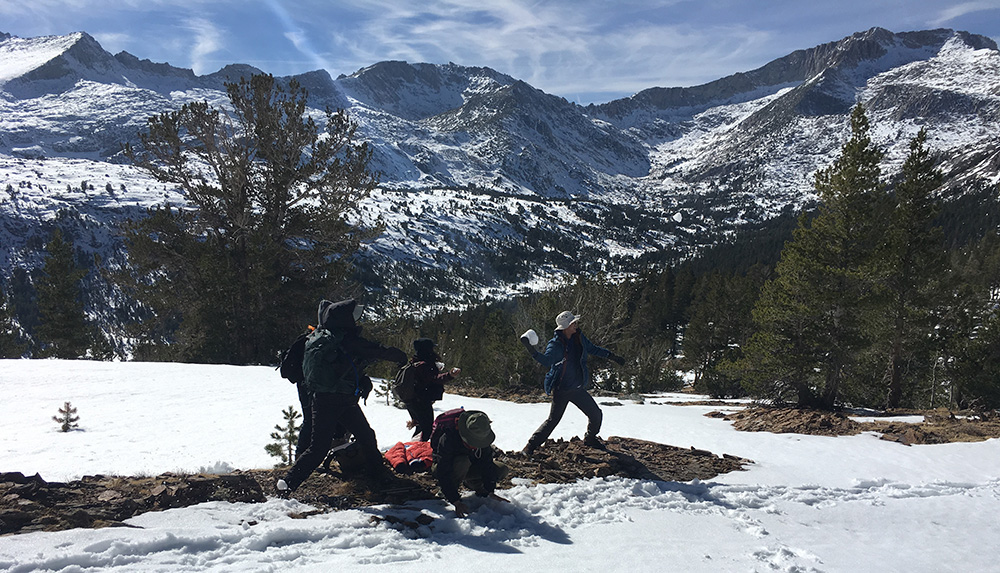 "Whoosh!!" A snowball whizzes past my face. Quickly I run back to my side of the line—the safe zone. I gather snow in my hands, and feel the freeze melt as it seeps through my gloves. Snow is cold. "Marco! Come here!" We both run toward the other side, pelting the other team with snow. I hit Santiago in the back and feel a rush of pride. I am so happy.
At the end of our hike near Saddlebag Lake, we make snow angels. I lay back in the bank of snow and begin to move my arms and legs apart and then together, apart and then back together. The blue sky sparkles above me. This is paradise. This is my first snow.