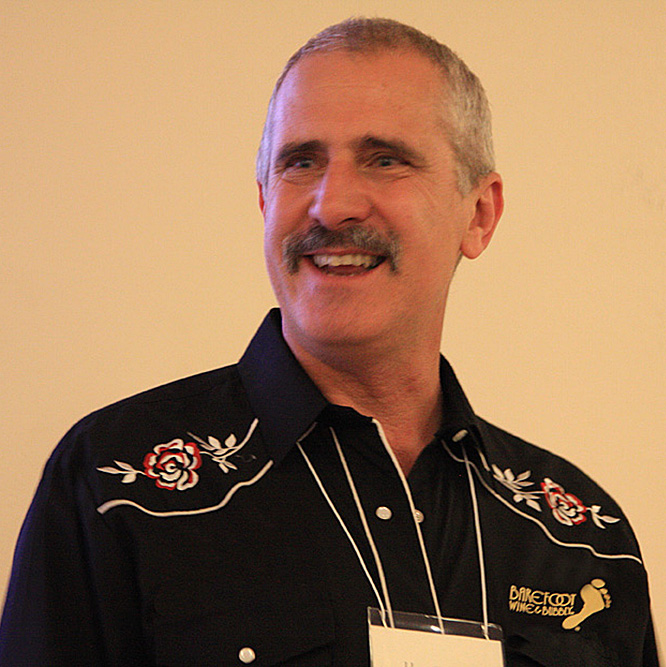 In spring 2003, the Mono Lake Committee got an intern application that stood out—Randy Arnold, 13-year ambassador for Barefoot Winery and 20-year Mono Lake Committee volunteer and member, wanted to be the Birding Intern. We were probably as surprised as his employers—Barefoot Wine founders Bonnie Harvey and Michael Houlihan, who had just given their #1 employee a sabbatical to follow his dream of working for Mono Lake.
Fast-forward to 2015 and Randy is celebrating his 25th anniversary with Barefoot. He continues to make good on the promise he made at age 14 (when he first visited Mono Lake on his way to 4-H summer camp) to return to the Eastern Sierra as often as possible.
Randy measures time in fundraisers, dollars raised, and hands-on work for non-profit organizations. He has donated Barefoot Wine and Bubblies to over 200 non-profits so far.
With countless fundraisers, Randy has supported all facets of the Committee's work—from bird research to outdoor education. The hallmark of everything Randy does is fun—one year we even got to feature Mono Lake Committee co-founder Sally Gaines as an inspirational figure on a wine label.
This year at the Trail Chic fashion show fundraiser (July 24th) we will raise our glasses especially high to toast to Randy's 25-year milestone, and to his ongoing legacy of hard work, and fun, for the myriad places he, with the help of Barefoot, supports, including Mono Lake.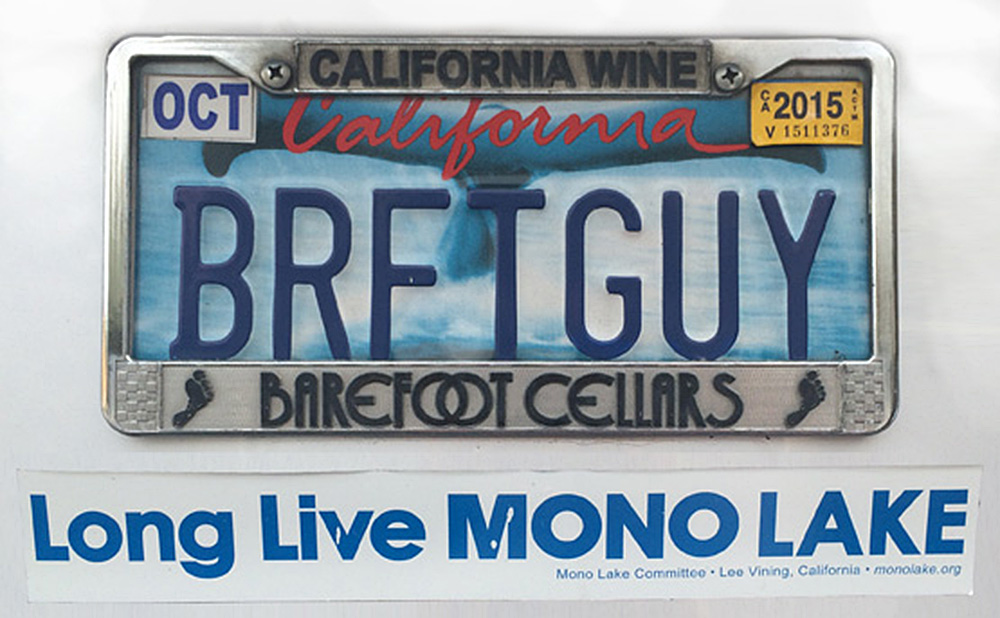 This post was also published as an article in the Summer 2015 Mono Lake Newsletter.